The U.S. is seeing severe winter weather this week, thanks to a dynamic weather system moving across the middle of the country and heading eastward.
The system has already brought frigid temperatures 25-35 degrees below normal across the Northern Plains, up to 5-10″ of snow in portions of the Dakotas, and an additional 4-8″ expected across southern Minnesota, northern Wisconsin, and Michigan's Upper Peninsula.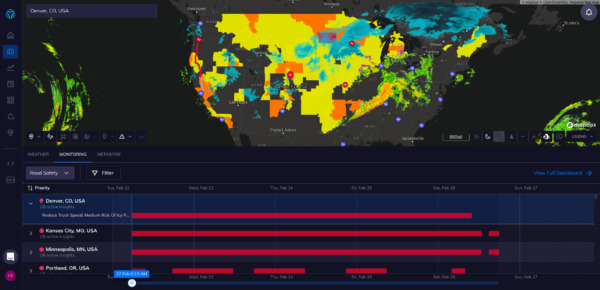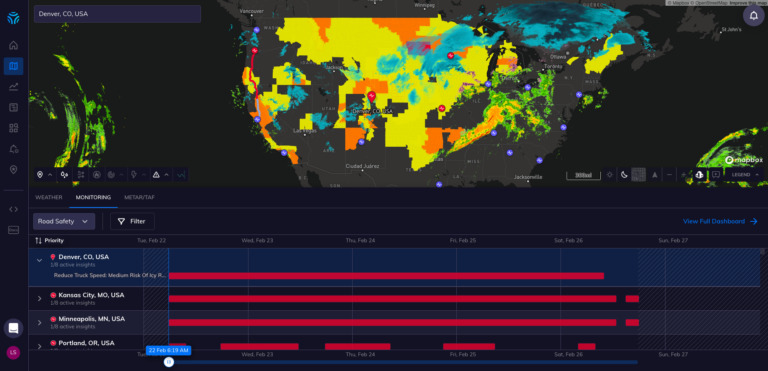 And that's just the beginning. Starting Wednesday morning, a secondary storm system will bring a risk for freezing rain, sleet, and additional snowfall from northern Texas through eastern Oklahoma and into the western Ozarks. By late Thursday, this storm system will move northeastward and take its wintry precipitation into the eastern Midwest/Great Lakes as it moves toward the Northeast. The Northeast could then see significant snowfall late Thursday through late Friday with the potential for freezing rain and ice pellets in areas like Pennsylvania.
From the extended frigid temperatures to snowfall and freezing rain, these conditions present a variety of challenges for businesses across the central and eastern U.S. Here's what your industry needs to know about associate risks and potential actions to mitigate weather-related threats:
Energy & Utilities
The Risks
Power outages from surge in demand

Reduced power generation capacity

Disrupted fuel procurement
Actions to Consider
Increase reserves to meet demand

Alert residential customers to prepare for potential outages

Secure physical assets
Logistics
The Risks
Damaged freight (perishables, chemicals, paints, etc.)

Reduced production of goods and products

Power interruptions causing equipment failure

Interrupted supply paths
Actions to Consider
Advise drivers to reduce speed on icy roads

Lower shipping containers

Alert key suppliers, manufacturing locations, ports, and supply paths about unfavorable conditions overall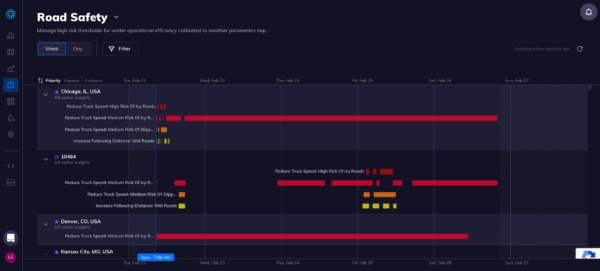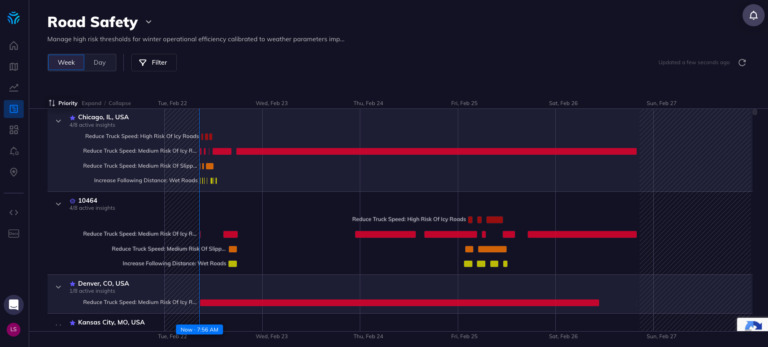 Learn more about other ways to mitigate logistics-specific risks >
Aviation
The Risks
Increased costs for snow and ice removal
Increased chance of ice and frost impacting OTP
Increased chance of on-the-job injuries
Actions to Consider
Proactively manage flights in affected areas
Cancel non-essential journeys
Increase staff in advance of deicing and snow removal needs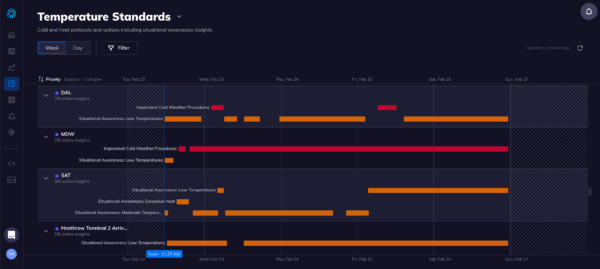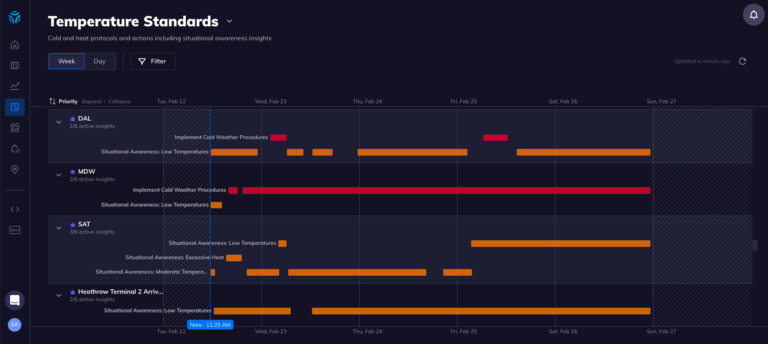 Learn more about other ways to mitigate aviation-specific risks >
On-Demand
The Risks
Increase in vehicle accidents

Lack of staff to meet surge in demand

Reduced customer satisfaction from delays and cancellations
Actions to Consider
Alert drivers to ensure safer routes

Incentivize staff to drive in advance of demand surge

Cancel fleet deployment during peak of storm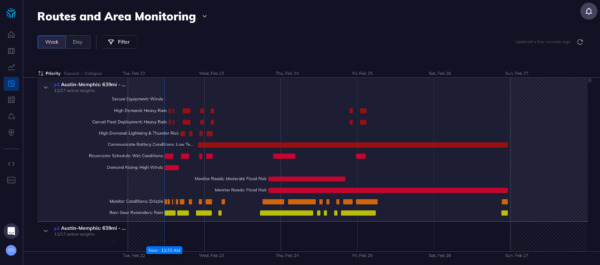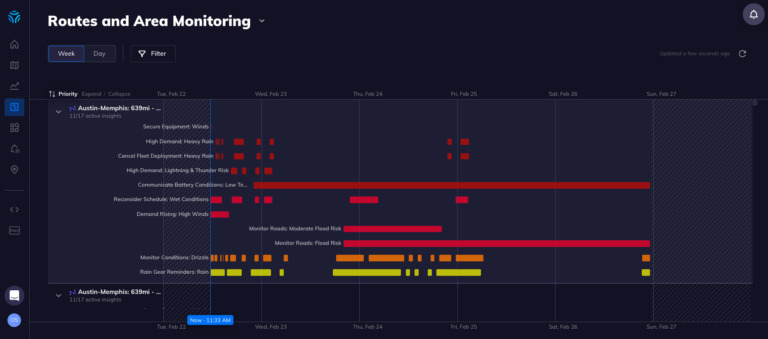 Learn more about other ways to mitigate on-demand-specific risks >
Sports & Entertainment
The Risks
Increased occurrence of athlete injury

Negative fan experience

Missed retail and merchandising opportunities
Actions to Consider
Delay games and events in path of storm

Salt sidewalks and parking lots

Alert ticket holders of conditions for transportation to and from venue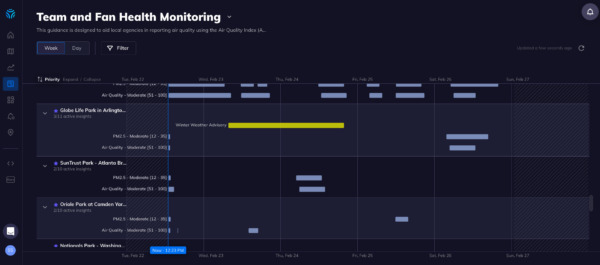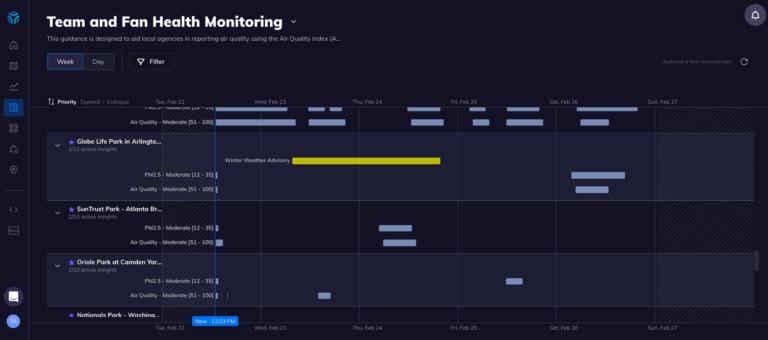 Learn more about other ways to mitigate sports-specific risks >
Learn How Weather-Related Risk is Impacting Your Business