Better operational decision-making with
weather intelligence
Welcome to the all-in-one weather dashboard: Get the right information, generate invaluable insights, and drive actions.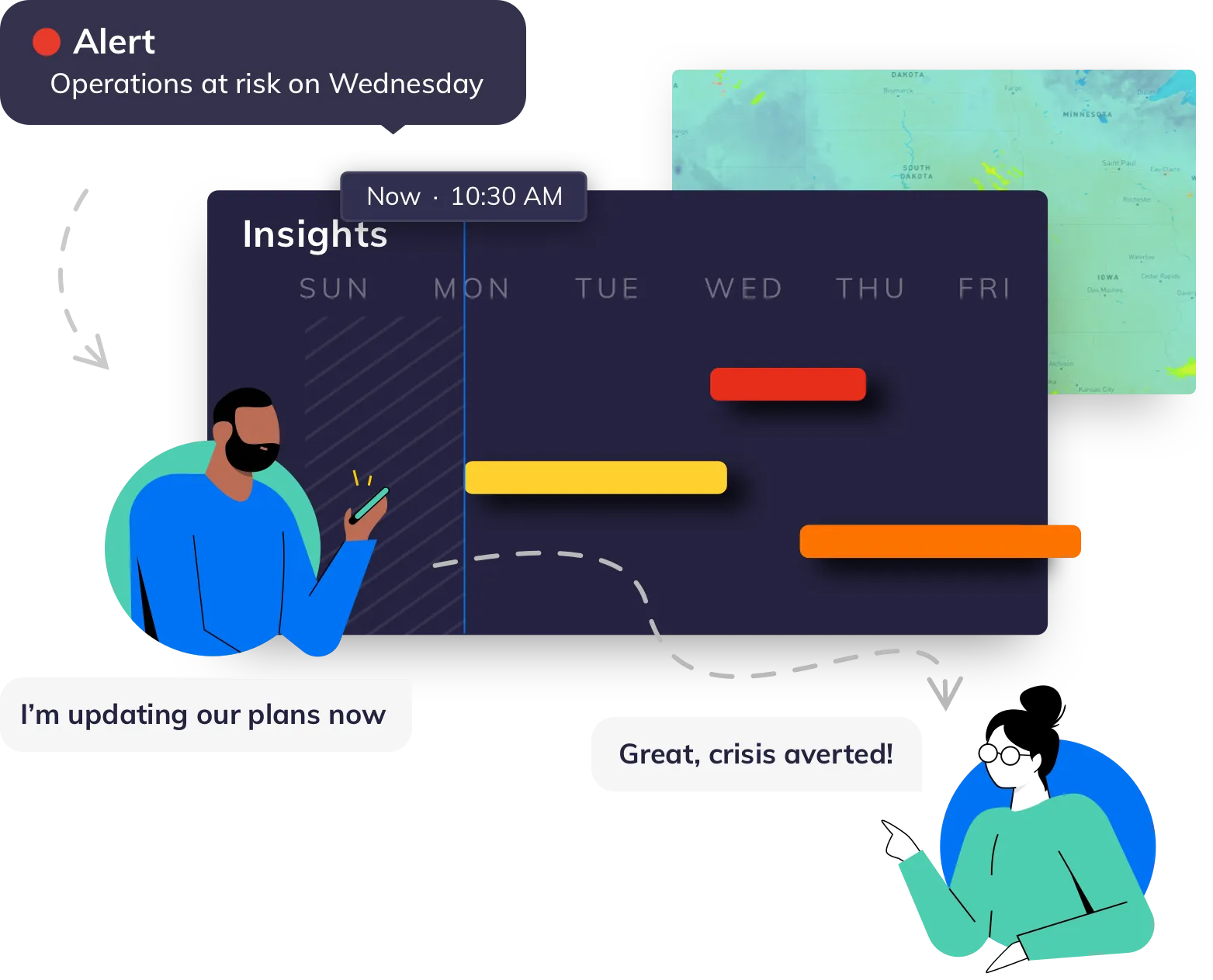 The most relied upon brands in the world rely on Tomorrow.io
Try Tomorrow.io for free or contact our sales team
500 calls / per day
25 calls / per hour
3 calls / per second
Enterprise features include:
Everything your operation needs in
one platform
Centralized rules and protocols
Everything you need for key operational decisions in one place.
Visualized weather
View and track weather via color-coded layers, in addition to their short-term and longer-term timelines.
Automated decision-making
Reduce time and errors spent on making complex decisions manually.
Near- and long-term forecasting
Confident decision-making on a minute-by-minute basis, or days into the future.
Predicted operational impact
Anticipate and plan in advance to minimize downtime, optimize safety, and reduce costs.
Team and job organization
Ensure the right team members are receiving the right notifications at the right time.
The all-encompassing platform for
operational intelligence
Weather visualization map
Displaying over 30+ different weather and air quality parameters, Tomorrow.io's interactive map view enables users to visualize and track weather via color-coded layers, in addition to their short-term and longer-term timelines.
Learn more ›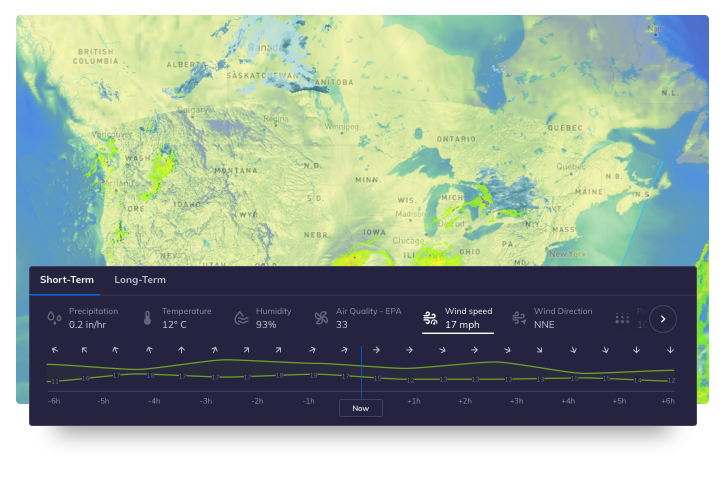 Predictive insights dashboard
Powered by Tomorrow.io's proprietary data and machine learning, our robust Insights Dashboard provides a forecast of your business' operations and action plans based on current and incoming weather.
Learn more ›
Dynamic, actionable alerting
Streamline communication with smart and dynamic alerting, ensuring the right individuals receive the right notifications at the right times. Provide necessary context and detailed action plans to save time and optimize efficiency.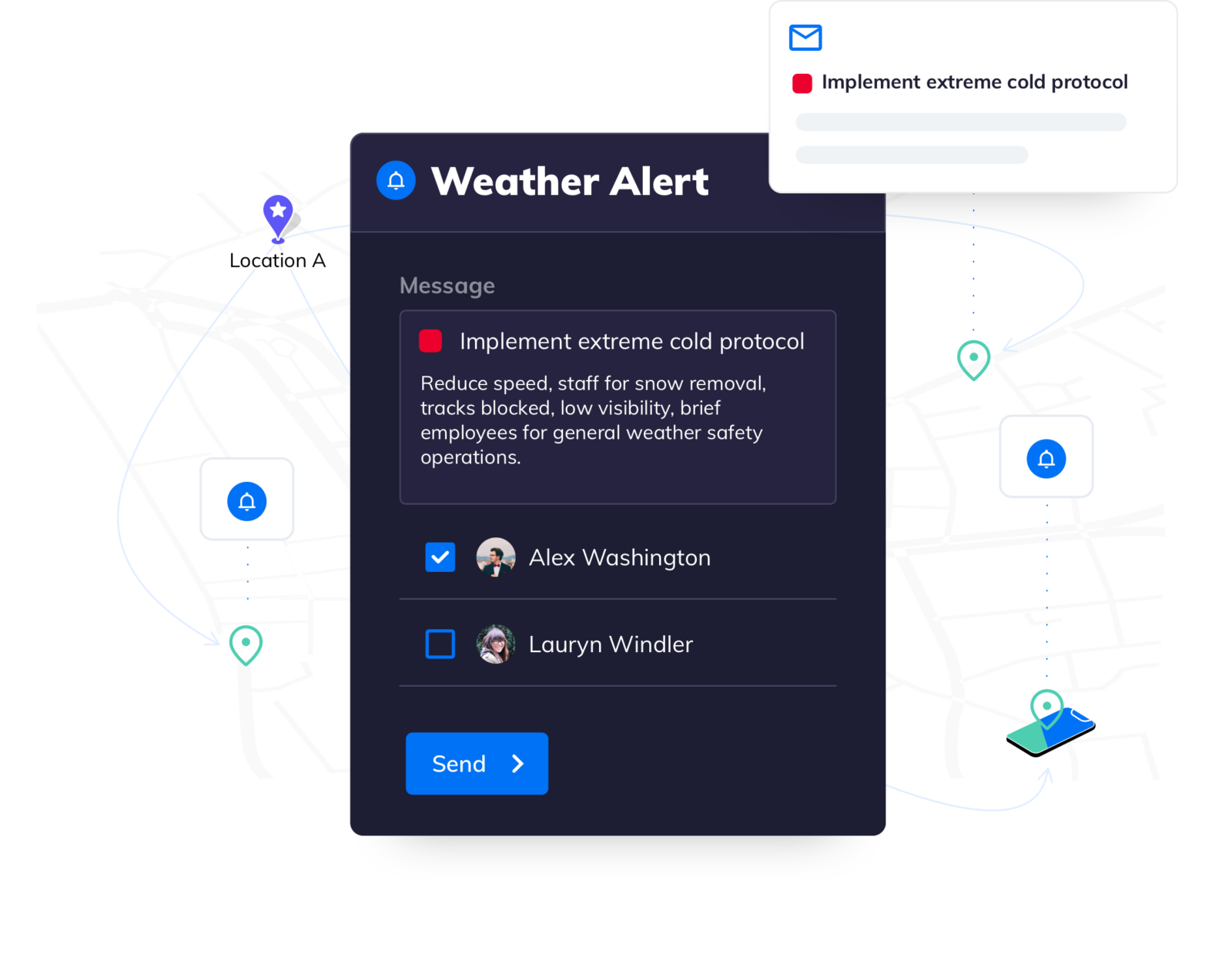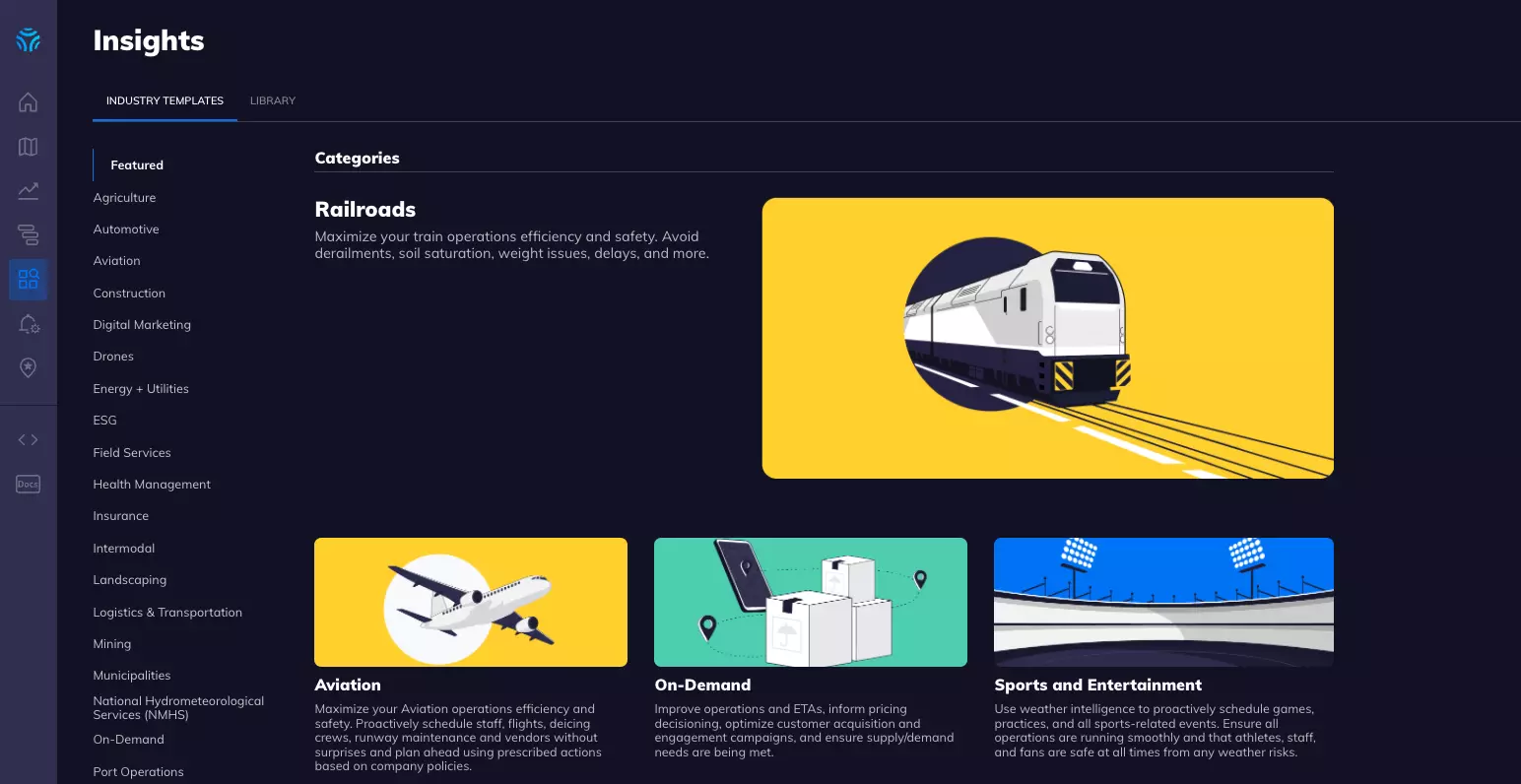 Every industry problem—solved.
Not every industry is impacted by weather in the same way. We have one platform that solves it all. Simply select your vertical and use case, and we'll take care of the heavy lifting.
Start with templates ›
How to Avoid the Rise in Wind Catastrophes
Hear from Brant Ring, CEO of ITS ConGlobal, on how Tomorrow.io's weather and climate security platforms empower his team to optimize their logistics operations.
Managing the Weather and a Pandemic at the U.S. Open
Get started with Tomorrow.io today