Looking at the sleek aesthetics of most electric vehicles on the market today calls to mind sci-fi utopias — autonomous vehicles, flying cars, or even time travel.
But electric vehicles have been innovating on the customer experience since as early as the 1830s. However, it wasn't until the 1997 Toyota Prius that the electric cars we know today began to take shape.
A total of 143 new electric vehicles from every major carmaker came on the market in 2019 and another 450 models should be introduced by 2022. Even though EV's make up only 3% of the market, they're growing quickly — and with the rise in electric vehicles comes a new driver experience that will change how automakers think about what goes into driving a car.
Now, EV's represent the forefront not only of hardware and software innovation, but are also creating a more seamless driver experience. Here are five ways EV companies are taking the driver experience to the next level.
1. Electric Vehicle Range
What stops someone from purchasing an electric vehicle? It's all about range. Range anxiety pops up again and again as the reason stopping buyers from making the switch. Average electric vehicle ranges vary, from Tesla Model 3's 310 miles to the BMW i3's 107.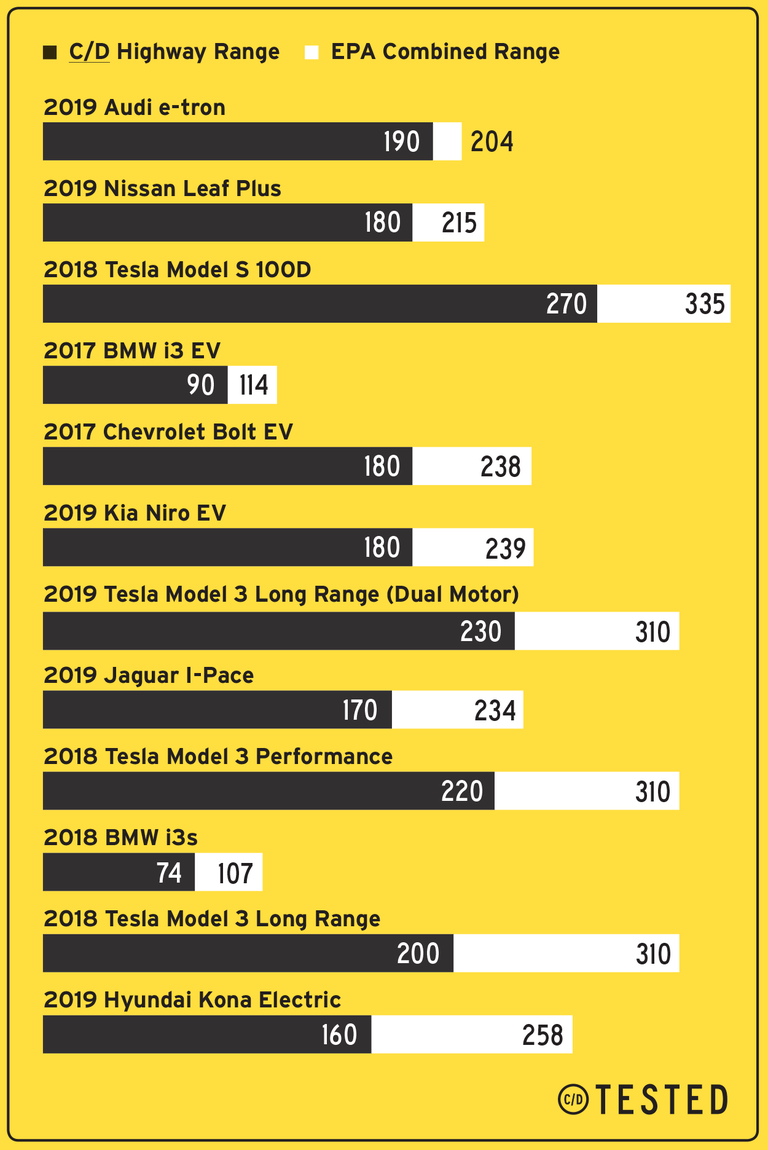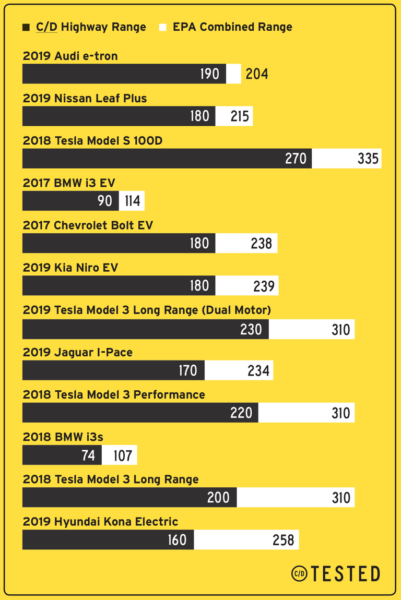 Stated ranges don't always translate to real-world driving time, however, especially when you factor in the weather. All cars, whether they're gas-powered or electric, become less efficient in colder temperatures. Cold weather conditions — defined as anything below 40 degrees — decreases range by up to 41%. It also takes longer to charge in colder weather.
With an operating system that offers integrated data from a weather API, electric vehicles can offer a safer and more enjoyable ride by sending alerts at the right moment to your drivers on conditions that can impact range, for example. Other cars give you the chance to schedule arrival and departure times, with integrated apps that provide notifications on when to start charging and what might lie ahead for the drive.
2. Environmental Impact
It's well-known that electric vehicles are the eco-friendly choice for drivers. A typical passenger vehicle emits 4.6 metric tons of carbon dioxide each year, making cars one of the top contributors to air pollution in the United States. Electric vehicles can fundamentally transform the landscape of cities and towns around the world.
One way is with air quality. With apocalyptic conditions from weather events like seasonal California wildfires or a 2021 sandstorm in China that topped air pollution charts out at 999, air quality matters more than ever. 
Ford's geofencing feature helps cities maximize air quality benefits where they are most needed. 
"Our pioneering research demonstrates that operators of all types really can get the best of both worlds with PHEV technology, electrifying fleets for improved sustainability without compromising on productivity. We've shown the additional sustainability and compliance benefits that connected technologies such as geofencing and blockchain can bring to cities, citizens, and operators." – Mark Harvey, Director of Enterprise Connectivity, Ford Europe
For example, the vehicle's zero-emission electric-drive mode can be activated automatically whenever it enters a low‑emission zone, without intervention from the driver. It can also be triggered by an air quality warning from Tomorrow.io's API.
3. A Smoother, Quieter Ride
What really separates electric vehicles from standard? The quality of the ride. Aside from the incredible innovation in software and connected apps, electric vehicles operate with a completely different set of hardware that allows them to provide a noise-free, seamless ride that converts the majority of EV owners into EV owners for life: 96% of current owners would purchase again, according to AAA.
Because electric vehicles don't need certain hardware adjustments — oil changes and air filter replacements, to name a few — they're easier to maintain, with the 75% of owners doing their charging at home. New fast-charging batteries may make it even easier for drivers to power up to avoid long interruptions.
All of this adds up to an overall car ownership experience that makes it easy and affordable to "go green."
4. Intuitive Cabin Design
With more cabin space available without an engine, electric vehicle designers can start pushing the boundaries of what cars look like. With intuitive touch-based interfaces, single glass surfaces, and other minimalist, futuristic touches, drivers no longer need to be distracted by every single dial and button. They can access what they need, when they need it.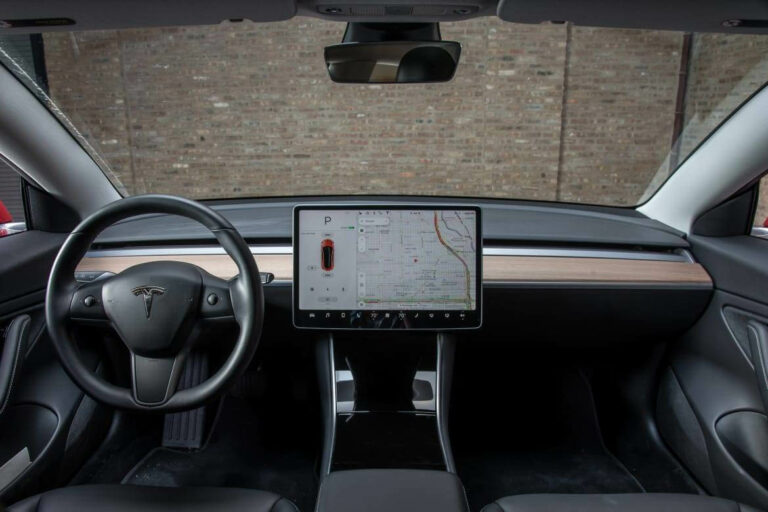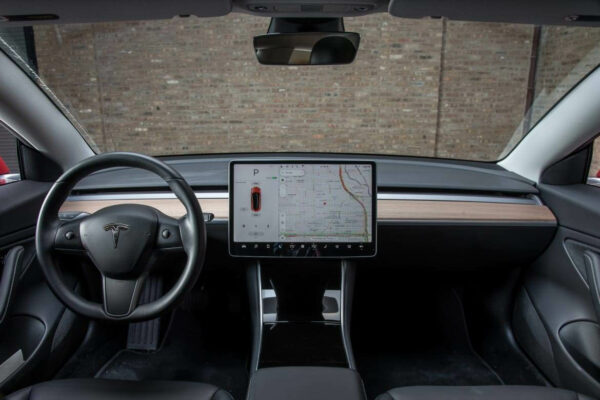 With that kind of design comes more power over the driver and passenger experience, providing safeguards for distracted driving, integrating maps, weather, and other intelligence to help drivers go safely and seamlessly. 
It also opens up possibilities for passengers, too. Do you need a standard two- or four-door design? Perhaps not, according to concepts from Mercedes, Volkswagen, and Tesla's infamous Cybertruck. Electricity opens up the potential for completely new styles of vehicles that make better, more economical use of battery power.
5. Increased Safety with Weather Intelligence
Incorporating real-time and predictive weather intelligence into electric vehicle software not only creates a more driver-centric experience, focusing on what they're dealing with in the moment, but it also adds a layer of safety. Nearly 22% of car accidents in the US are the result of weather-related road conditions. 
Many manufacturers already use weather for navigation systems, windshield wipers, and traction control or anti-lock brakes. But when it comes to maximizing vehicle range and safety, drivers need actionable insights. Whether it's rain, wind, freezing temperatures, or flooding, road conditions can quickly go from safe to risky to downright dangerous.
That's exactly why Tomorrow.io creates polylines to help drivers navigate through and around treacherous roads. That translates to minute-by-minute updates on weather conditions at street level, providing notifications to slow down, re-route, or watch for ice just when drivers need them.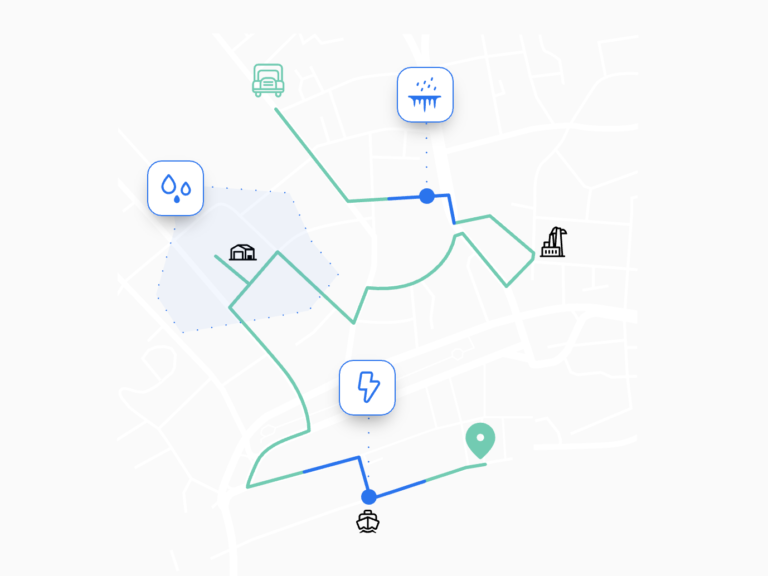 While there are many weather data providers on the market, not all can offer the in-depth and actionable insights you need to improve safety and drive loyalty for your automotive brand.