We've all spent the last few days wondering the same thing: why wasn't Texas more prepared for a blizzard?
The forecast showed snow and low temperatures, however, energy and utility companies were clearly not prepared for the impact on the power grid, leaving millions without power for days.
This is why emergency preparedness is so vital for every business. Whether it's a blizzard, hurricane, wildfire, tornado, or flooding, you must be prepared for the worst and have emergency protocol ready to mitigate damage from anything Mother Nature sends your way.
In 2020 alone, there were 22 weather/climate disaster events in the United States with losses exceeding $1 billion each. And 2020 shattered previous records with 13 severe storms, seven tropical cyclones, one drought, and one wildfire, causing $95 billion in damages and lost revenue alone.
You probably already have an emergency preparedness plan, but how quickly can you implement it in response to the forecast? When disaster strikes, you still might not have time to execute it as planned. For example, the average lead time for a tornado warning is less than 15 minutes. (In the 1980s, it was less than five.)
This is why so many businesses are turning to weather intelligence for real-time risk assessments based on the weather, enabling you to act faster and prepare for any weather event – no matter how destructive.  
3 Ways Businesses Prepare for Emergencies
Part of disaster preparedness happens long before severe weather strikes .  Businesses must invest in the infrastructure, risk assessments, matrices, and incident response plans in order to be prepared in case of a weather disaster. But what happens in real-time? Businesses need to be agile in rapidly shifting, hazardous conditions to protect their assets and employees. What does that look like on the ground?
Detailed Forecasts Mean Safely Rerouting Ships
Bill Hamlin, former COO of ITS ConGlobal, is no stranger to severe weather in his 35-year career in supply chain management. Dealing with hurricane season meant rerouting ships on a regular basis. But in one memorable instance, the hurricane shifted unexpectedly, moving West when it was supposed to turn North. Changing weather patterns and inaccurate forecasting meant they couldn't reroute fast enough, and an 80-foot rogue wave hit the ship, damaging suites that were eleven decks up. 
"Tomorrow.io brings in weather dynamics that talk in minutes rather than hours, and that could have prevented some of the significant damage we took during that storm. It can make a huge difference when it comes to keeping everything secure." – Bill Hamlin, former COO of ITS ConGlobal
Getting Everyone Back Online After Disaster 
Within Tomorrow.io, you can easily build insights and protocols directly into the software, so you're not dependent on one person or a sheet of paper to know what to do in case of emergency. That's why utility companies like National Grid rely on Tomorrow.io to make sure they're well prepared for any disaster that can impact power lines. Power outages cost the U.S. economy more than $150 billion each year and create risky situations for hospitals and other essential services. 
"Weather is important to us for disaster planning and for responding and recovering from storms. When we can get precise information about what weather will be doing in an area, we can improve readiness and reduce costs."  – Lisa Lambert, CTO National Grid
Fighting Fire with Analytics
Think of Tomorrow.io as your command center, giving you the information you need to predict wind speed, the potential damage from a weather event, temperature changes, pressure, and more.
That's exactly what Tel Aviv Yafo Municipality does to understand specifically how weather impacts city operations every day, especially with drought, heat, lightning, and river flooding. This feeds directly into The Israel Fire and Rescue Authority, IFRA, so they can adjust operations on days with higher fire risks.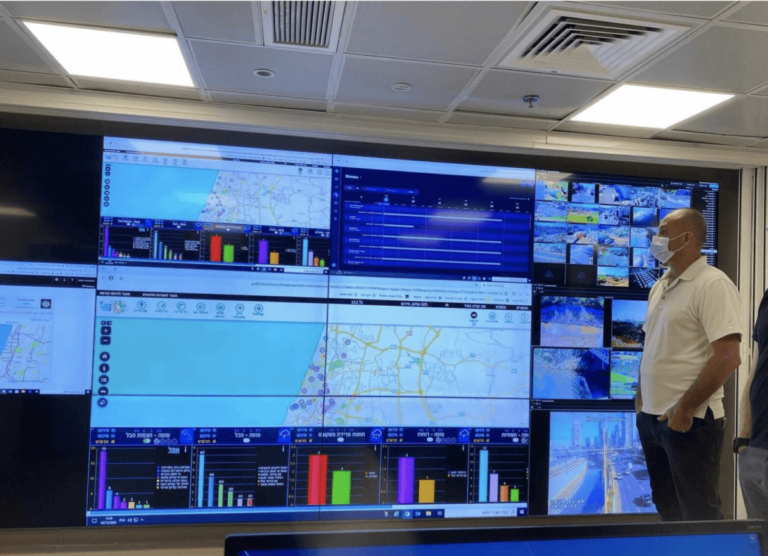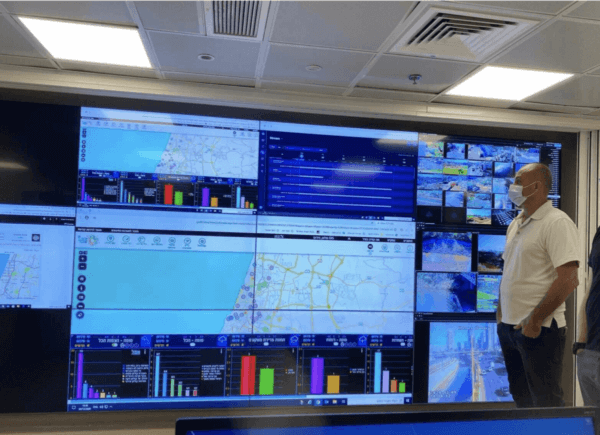 Stay Prepared with Tomorrow.io
Instead of getting caught unawares in an emergency, plan ahead and build out a safety playbook with Tomorrow.io. With weather intelligence, you can assess risks to your employees, equipment, and cargo through weather events around the world, keeping your team safe.
"By using a product like Tomorrow.io, someone can go in and assess risks. What's going on in my area? How can I prepare for my shift? You don't want it to be one of those binders that sits on the shelf and afterward you go, 'Oh, yeah, well, I guess I should've done this or I should've done that.'" – Bill Hamlin, COO ITS ConGlobal
Weather intelligence gives more advance notice to power your operations:
Minimize damage by moving and storing equipment safely
Keep employees safe by closing down operations or adjusting shift times
Communicate with customers, employees, and suppliers to coordinate disaster response and safety
Map weather events to changes in demand
Get granular local forecasts to make accurate business decisions 
Reduce closure time with up-to-the-minute forecasts
Tomorrow.io contextualizes weather data and forecasts that context, making it possible for you to understand weather patterns and predict not only the weather, but also the impact to your business. Automated weather insights can help you make decisions, streamline communications, increase efficiency, reduce costs, and maximize revenue. That way, no matter what Mother Nature might throw at you, you'll be prepared. 
Access Tomorrow.io now.