The 26th annual Conference of the Parties (COP26) that took place in Glasgow, Scotland over the past two weeks ended on November 12. COP26 ended on a cautiously optimistic note partly due to the pledges made by some of the world's largest emitters of greenhouse gases to limit global warming and the promises to support developing countries in energy transition and climate adaptation. 
However, as delegates from around the world return back to their respective countries after intense negotiations with respect to climate action, we are still on track for the past seven years to be the warmest on record with more intense extreme weather events predicted during the same period. 
As we wait for promises to turn into action, it might be worth looking back at the key developments from COP26 and the way forward as we aim towards limiting global warming to 1.5 degrees Celsius as outlined in the Paris Agreement.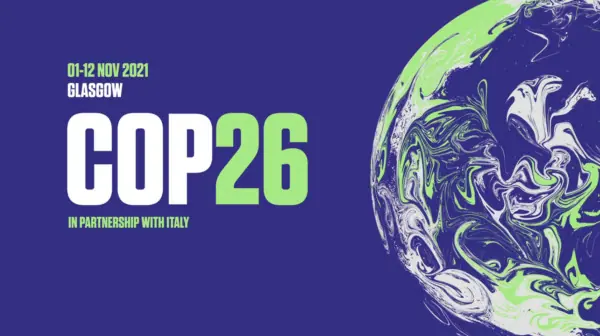 What happened during COP26?
The official COP26 agreement, called the Glasgow Climate Pact, emphasizes the importance of moving away from coal, the worst fossil fuel for greenhouse gases, in order to stay within the 1.5 degree Celsius goal as outlined in the Paris Agreement. To achieve this, countries will submit a revised plan during COP27 in 2022, in order to accelerate the reduction of carbon emissions (called Nationally Determined Contribution or NDCs), that aligns with that goal. Although the agreement highlights the urgency of climate financing for the developing world in order to help them prepare for climate adaptation, specific details such as deadlines for delivery of the funds to the most-affected countries were not agreed upon.  
Major announcements were expected during the conference, specifically from the world's most advanced economies, who in most cases, also happen to be the largest contributors to global greenhouse gas emissions. Some key developments at COP26, among many, include:
The Global Methane Pledge:

Over 108 nations — including the US and the EU that represent about 70% of the global economy— launched

an initiative

to reduce human-caused methane emissions by 30% between 2020 and 2030. Methane is considered to be much more harmful than carbon dioxide even though it remains in the atmosphere for a considerably lesser time in comparison.

The Global Coal to Clean Power Transition:

About 46 countries signed

an initiative

to phase out coal power at varying speeds – the 2030s for major economies or 2040s for others, including a promise "to stop new construction for any planned coal plants.

US-China Joint Declaration on Enhancing Climate Action: The world's two biggest emitters, China and the US, announced a plan to work together on cutting greenhouse gas emissions this decade including key areas such as decarbonization cutting methane, and emissions from transport, energy, and industry.
Reasons to be Cautiously Optimistic
COP26 ended on an optimistic note thanks to the advancements made with respect to climate action, with research showing that the revised targets announced during COP26 put the world on a more likely path to limiting global warming to 1.5 degrees Celsius. However, despite the notable promises and pledges made during the conference, another analysis shows that they are less likely to turn into national policies, and as such, the world's projected warming is expected to be 2.7C by 2100, based on current governmental policies. 
Climate Action Tracker, the prominent climate analysis coalition that conducted the research, highlights the "massive credibility, action, and commitment gap" in turning promises to policies, and presents a bleak picture of our ability to turn climate science into climate action. As most pledges tend to be long-term commitments, there is reason to be cautious about the optimism from COP26 in turning them into climate action and hence, prepare for the changing climate through climate adaptation solutions.

Preparing for Climate Adaptation 
The vast majority of announcements made during COP26 have focused on climate action in the long term, such as net-zero targets from China and India in 2060 and 2070 respectively. However, as data shows, weather-related disasters have increased over the past few decades, causing more economic damage in advanced economies and more deaths in developing nations. Without actionable plans for the short-term, particularly in the current decade, these extreme weather events will only continue to increase and intensify, as the heatwaves and flooding this year has shown.
At Tomorrow.io, our belief is that as much as there is a focus on climate mitigation through emission reduction and net-zero policies, climate adaptation solutions are essential for countries, businesses, and individuals in order for them to continue tackling the climate security challenges, which are projected to increase this decade. Irrespective of long-term commitments, weather-related disasters including cyclones, flooding, and heat waves are expected to become the new normal around the world, especially during this decade, unless drastic reductions in emissions are made. 
As such, countries around the world are increasingly forced to prepare for weather events that could cause billions of dollars of economic damage, as shown with the recent report from NOAA. Businesses, on the other hand, need to plan for operational resiliency to optimize their workflow in the wake of disruptive events due to global warming.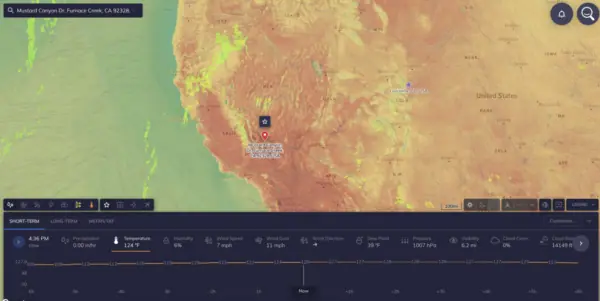 In this ever-changing climate, our mission at Tomorrow.io is to help organizations better prepare for the business impact of weather by automating decision making and enabling long-term climate adaptation at scale, powered by our weather intelligence software.