Severe weather descended on the central and southern U.S. this week: deadly tornadoes tore through parts of Texas as severe storms, including heavy rain, damaging wind gusts, large hail, swept through states like Tennessee.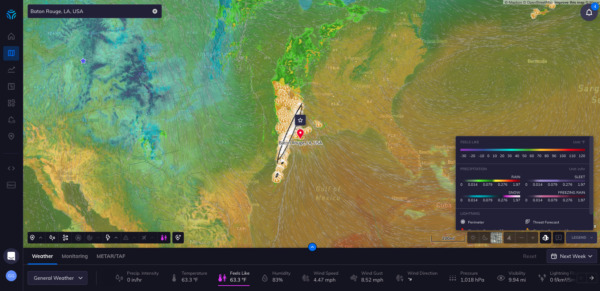 This severe weather follows a winter filled with extreme cold, crippling ice storms, and historic snow. Homeowners and business owners alike have now found themselves at times limited or cut-off from communicating with others. Whether it's long-duration power outages, overwhelmed phone companies, or having to shelter in place for days, even the slightest delay can lead to the biggest impacts to every day business.
"If people do not let their friends and family know what their sheltering plans are before the storm, official phone lines can get tied up with people calling authorities to ask about the status of their loved ones," said Edward McCrane, Emergency Management Chief for Santa Barbara County in Florida.
According to the Federal Emergency Management Agency (FEMA), close to 40% of businesses shut their doors permanently after being impacted by a natural disaster. And without the proper preparation ahead of the storm, getting back up and running can come with a laundry list of challenges that can be avoided. "Businesses that do not have a communications plan in place for their customers and vendors can lose a lot of business and have extreme difficulty getting their business activity going again following the storm," McCrane said.
So to skip the panic, plan ahead, and consider these simple steps to stay ahead of whatever storm comes your way this spring.
Know Your Risks
Are power outages possible? What types of hazards could impact your business? Every storm system will be different so when you know what to expect. Whether it's a late-season freeze or threat of severe weather, you should have different ways to prepare so you can effectively communicate with your team and clients at all times.
Did you know that weather intelligence can improve your response time? With a weather intelligence platform like Tomorrow.io, you can monitor your unique emergency response weather parameters – flood, hail, and lightning risk, icy road conditions, high winds, and more – and create a dashboard that instantly informs you of those risks so you can plan accordingly. 
Have A Communications Plan
If there's a risk of weather-related power outages or limited communication for longer periods of time, it's important to know how you will stay in touch with suppliers, employees, customers, etc. High call volumes and downed power lines, for example, can delay or even cut off communications.
Instead of trying to make phone calls, establish a plan to communicate via text messages, which are a better option during these times. Keep phones charged at all times and make sure to have a portable charger available in the event you don't have electricity. This will also ensure you can connect to weather technology in order to get updates on the weather during and after a storm. 
Take Action Today
Preparing for severe weather before it hits is critical to ensuring both safety and business continuity. Knowing your risks ahead of time will allow you to monitor the right parameters and take effective action to keep your business running as smoothly as possible. Remember, no two storm systems will be alike, so preparing for minimal and major disruptions will help keep everyone calm and connected before, during, or after a storm.
Wondering What Risks Your Business Faces? Get A Free Climate Risk Assessment Today