Weather Intelligence for Construction Operations
Use ClimaCell to increase revenue by improving operational efficiency, reducing costs, and minimizing safety risks.
"Our biggest problem is when everything suggests that the weather will be good, we send our crews out, and then a thunderstorm hits seemingly out of nowhere. Now, with the alert system, we are automatically informed in advance."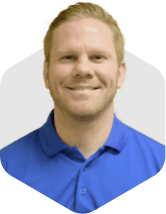 Zach Clarke, Director of Residential Operations, White Castle Roofing

Forget the Forecast. Use ClimaCell.
Increase efficiency and revenue
Minimize safety risks
Reduce operating costs
What's the Cost of Not Using ClimaCell?
What Makes ClimaCell so Special for Sports and Outdoor Operations?
Get 24/7 hyperlocal minute by minute weather insights per location for Go/NoGo decisions
Select the ideal days and times to schedule crews, pave roads, replace roofing, operate machinery on-site…etc
Ensure job site safety and eliminate equipment damage by avoiding hazardous working conditions such as lightning, high winds, or hail
We're Talking About Millions in Operational Strategy
Reduce wasted job costs which average $18,000 per job due to not knowing the impact of upcoming weather 

Save $2,500 per location in staffing and materials cost every time there's a precipitation event 

Use automatic weather logging to avoid fault in disputes where delays were directly impacted by the weather
It's time for ClimaCell
End-to-End Construction Operations Optimization
See exactly when, where, and how weather is going to impact your company in one simple dashboard.
Schedule jobs without worrying about the weather
Maximize crew staffing and efficiency
Centralize crew communication
Ensure job site safety
Reduce materials waste
Automatic weather logging