Virgin Galactic recently announced the flight window for the VSS Unity spacecraft, the company's first rocket-powered test flight. Launching from the brand new Spaceport America in New Mexico, the launch could be in the air as early as today, December 11.
This test flight will mark a key milestone in the move toward commercial flights to space. It will be the third space flight for Virgin Galactic and the first from the New Mexico Spaceport, but the last two have been gliding flights, not propulsive ones.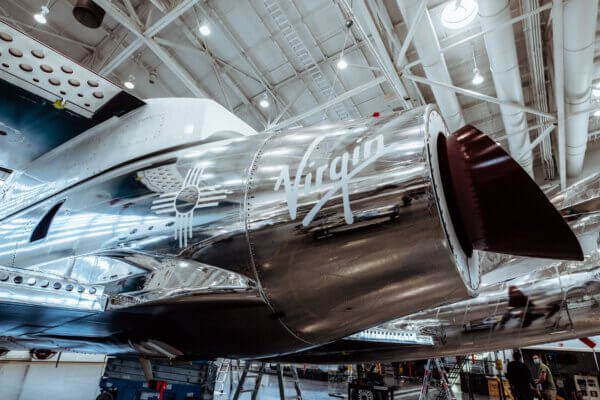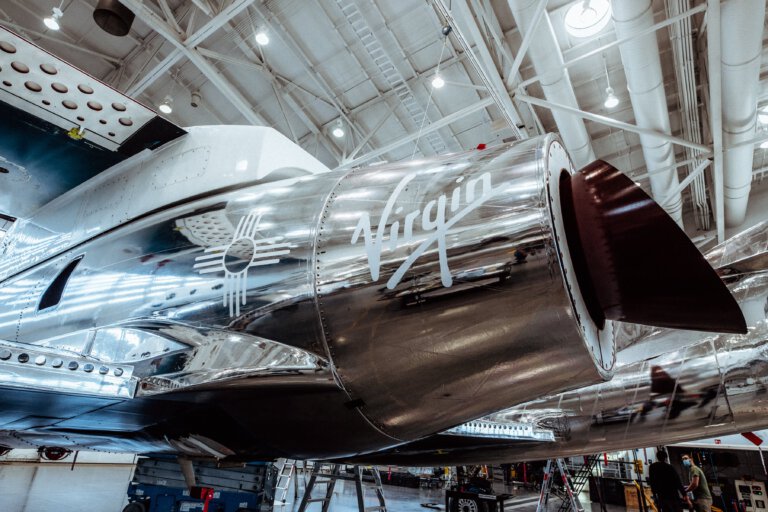 This launch will truly prove the capabilities of Virgin Galactic in the modern space race. And if all goes well, founder Richard Branson is expected to take his first spaceflight early in 2021, marking the soft launch of operational commercial flights for Virgin.
This week's launch was originally planned for November but had to be postponed because of COVID-19 restrictions. However, all the stands in the way of the launch now is the perfect weather conditions.
Similar to the Space X launch back in May, there is a chance that the weather could delay this exciting launch if there are high winds, lightning, or other inclement weather. So what will the forecast be?
Weather Forecast for the Virgin Galactic Launch
Spaceport America is located about 18 miles SE of Truth or Consequences, NM, and 40 WNW of White Sands, NM. Skies are clear this Friday morning, with dry conditions throughout the day. However, winds are expected to pick up, reaching 12-20 mph through the afternoon with gusts near 25-28 mph possible. Winds decrease after 5 to 6pm.
Saturday will see a cooler start to the day, with temperatures starting near freezing but quickly rising into the upper 50s in the afternoon. Winds will be breezy from the SW and gusts could reach 20-25 mph. Conditions remain dry.
Winds turn Northward on Sunday and bring in cooler temperatures, but no precipitation is expected. Highs look to be in the upper 40s Sunday afternoon with mostly clear skies.
Outlook for the Virgin Galactic Launch: Good
Because of the high winds weather forecast for today, the Virgin Galactic team shared on Twitter that they will likely be unable to launch today, but could launch this weekend, or early next week.
Good morning from NM. Vehicles and flight crew are ready. Flight window is now open. We will fly no earlier than Saturday. We have range clearance through the weekend and can extend into next week if necessary. Evaluating high-level winds and turbulence. Stay tuned for updates. pic.twitter.com/TZC2ebvWAw

— Virgin Galactic (@virgingalactic) December 11, 2020
We'll be watching closely this weekend to see whether the launch goes as planned. If it does, it's yet another step forward for commercial space travel.