Residents across Oklahoma and Texas were hit hard on Wednesday evening with hailstorms that caused extensive damage to homes, cars, and businesses. 
The National Weather Service received dozens of hail reports across these regions, with some hail reported the size of a baseball in multiple towns and residents sharing photos like the one below.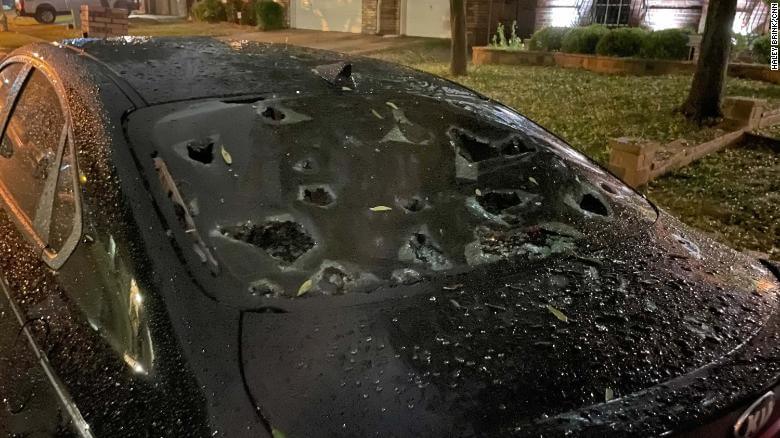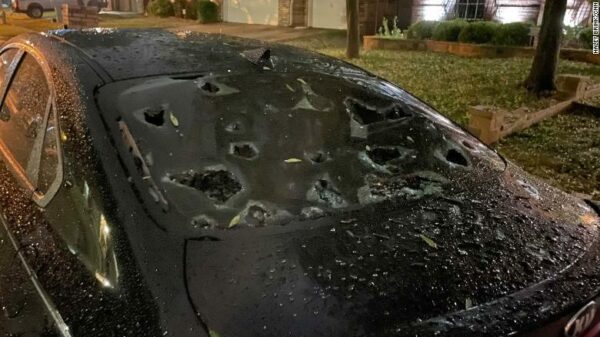 The extent of this damage is hard to quantify so far, but experts are estimating that the hail in Norman, Fort Worth & San Antonio areas combined are likely to exceed $1 billion in damages.
Hail Damage in Norman, Fort Worth & San Antonio areas combined are likely to exceed $1bil yesterday. Way too early in the process for a specific cost for a specific storm. Insurance companies themselves will be working today to quantify. https://t.co/tW5NWSFdgJ

— Bryan Wood (@bryanwx) April 29, 2021
Though these hailstorms remained in specific regions across the Southern Plains, the billion-dollar damage is not unusual and the cost will be mainly borne by insurance companies in the region. This storm and others like it emphasize the opportunity for insurance companies to harness the power of weather intelligence to minimize damages and reduce claims caused by hail storms. 
How Can Weather Intelligence Impact Insurance?
The easy way to implement weather intelligence is through preventative weather alerts. By using a weather API, insurance companies can help policyholders avoid potentially damaging weather events like this hail storm. Insurance companies can actually prevent a large number of claims by helping their customers stay safe during storms, put their car in a garage, or weatherproof their property.
For insurance companies, the impact of proactive weather alerts can prevent millions in claims and become a massive differentiator in driving a delightful and positive customer experience.
How Intact Insurance Uses Weather Intelligence
What does that look like in real life? Intact Insurance uses Tomorrow.io today to help reduce driving risk ahead of impending weather. With weather intelligence powering their platform, Intact sends alerts to customers for heavy snow, freezing rain, rain, and strong winds to help protect their property from inclement weather conditions. 
Since using Tomorrow.io, Intact hail claims costs decreased, saving an average of more than $3,000 per claim. In addition, having access to historical hyperlocal weather data helps claims be better validated. 
The recent hail storm is a clear example of where weather intelligence could have saved businesses, homeowners, and drivers a ton in damages.