With 2023 deicing season coming to a close, many airlines are now taking time to do internal deicing audits—and the result for most is less than ideal.
Deicing is a critical yet expensive and often inefficient process. But it doesn't have to be…
Tomorrow.io' weather intelligence helps stations, like those at JetBlue, to decrease cancelations/delays, optimize taxi/block time, and save on fuel and deicing fluid by better preparing for and managing deicing events.
Here's a snapshot:
Our platform automatically and continuously monitors station-level conditions to pinpoint the exact intensity and timing of frozen precipitation…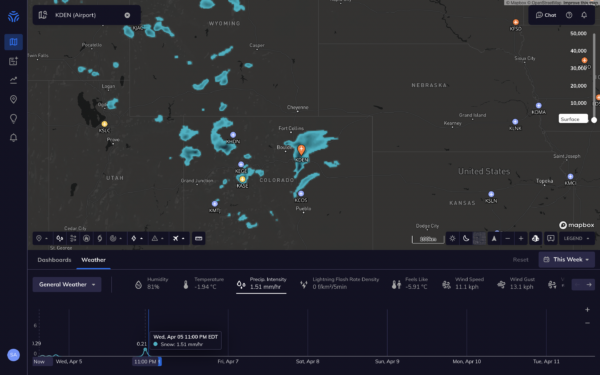 Based on other conditions (e.g.temperature, wind, humidity, duration), we let you know what the impact could be for your aircraft, ranging from rime and clear ice to frost and full accretion.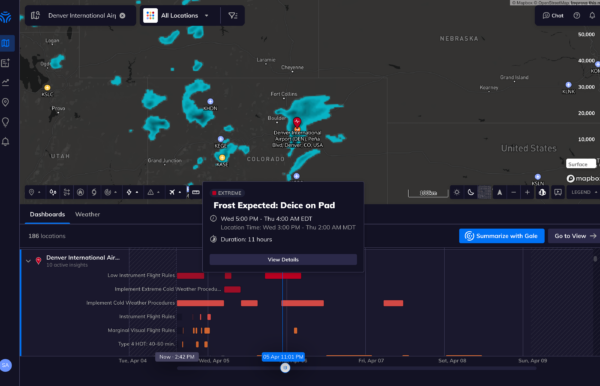 Then, we plug into your unique protocols and regulations to help prevent HOT expiration by notifying crews on optimal fluid selection, which planes actually require deicing, whether the apron vs. pad is best, etc.…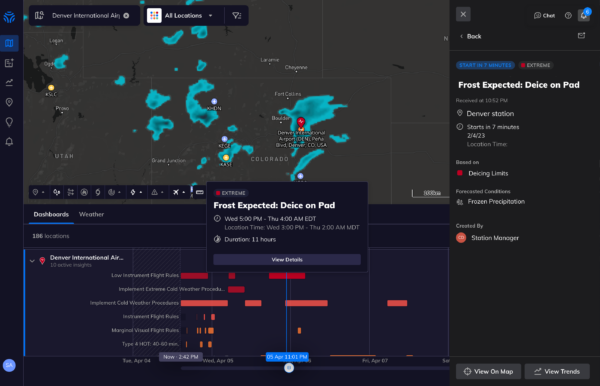 Our new AI capabilities can also provide a deicing summary each day…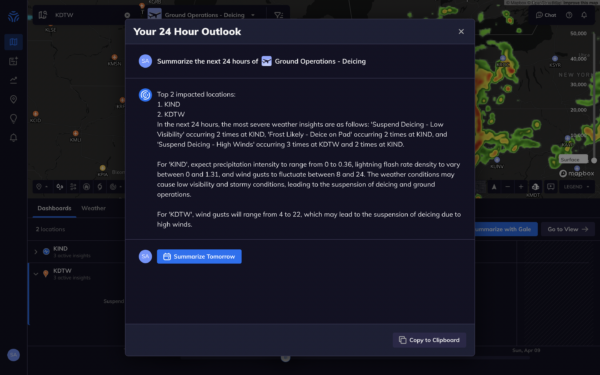 Why wait until August or September to plan for 2024 deicing?
See Weather Intelligence Today