The energy sector has traditionally been a consumer of synoptic scale, medium-range, seasonal or climate level weather forecasting. Today, new technologies allow greater detail from very short term forecasting methods, opening the door to the better protection of energy infrastructure.
As the frequency of billion-dollar weather disasters climbs in the U.S., the need to proactively protect weather-exposed energy infrastructure only grows.
"In 2018 (as of July 9), there have been 6 weather and climate disaster events with losses exceeding $1 billion each across the United States," according to the NOAA National Centers for Environmental Information, U.S. Billion-Dollar Weather and Climate Disasters (2018). For example, when Hurricane Sandy hit New York City and the East Coast in 2012, 8 million residents lost power. Such extreme weather events are commonly characterized by low predictability, and the technical limitations of weather models, radar, satellite, and other observational platform challenges associated with weather data can further complicate the forecast process, reducing or masking predictability.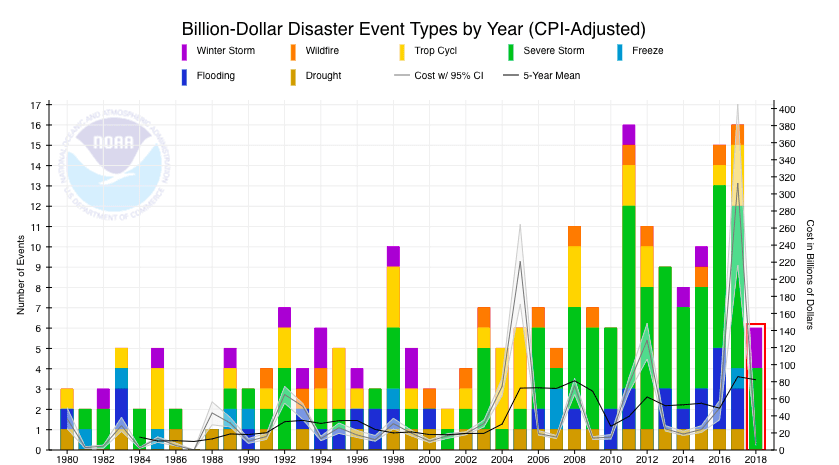 Severe weather events increase demand on systems and resources, and nearly half of all U.S. households are heated primarily with natural gas. However, the need for more accurate forecasts for utilities has frequently outpaced the ability of public weather data sources for most of history. "If the weather reporting isn't accurate, you can put the utility in a situation where you run into high cost penalties on the pipeline," according to Ryan Deering of Owatonna Public Utilities in Minnesota in an article by Electric Light and Power.
With today's hypersensing technologies, increased short-term forecasting accuracy can reduce the energy sector's vulnerability to extreme weather events. Companies can stay ahead of power outages, pre-positioning assets, protect their workforces in the field, potentially reduce damage to assets, and streamline system operations and recovery.
Tomorrow.io's HyperCast weather software supports the monitoring of demands on and threats to power systems – and utilities know accurate outage predictions save them money.  Plus, customers can be better served by predictive customized alerts ahead of potential service disruptions. With more lead time, utilities can act proactively to keep their energy assets optimized for any weather.