At Tomorrow.io we're constantly looking to build new, innovative ways for our customers to proactively manage the impact of weather on their businesses. That's why we're super excited to introduce the platform's brand new polygon and polyline builder, making it easier for users to monitor weather around vicinities and lines, in addition to point locations.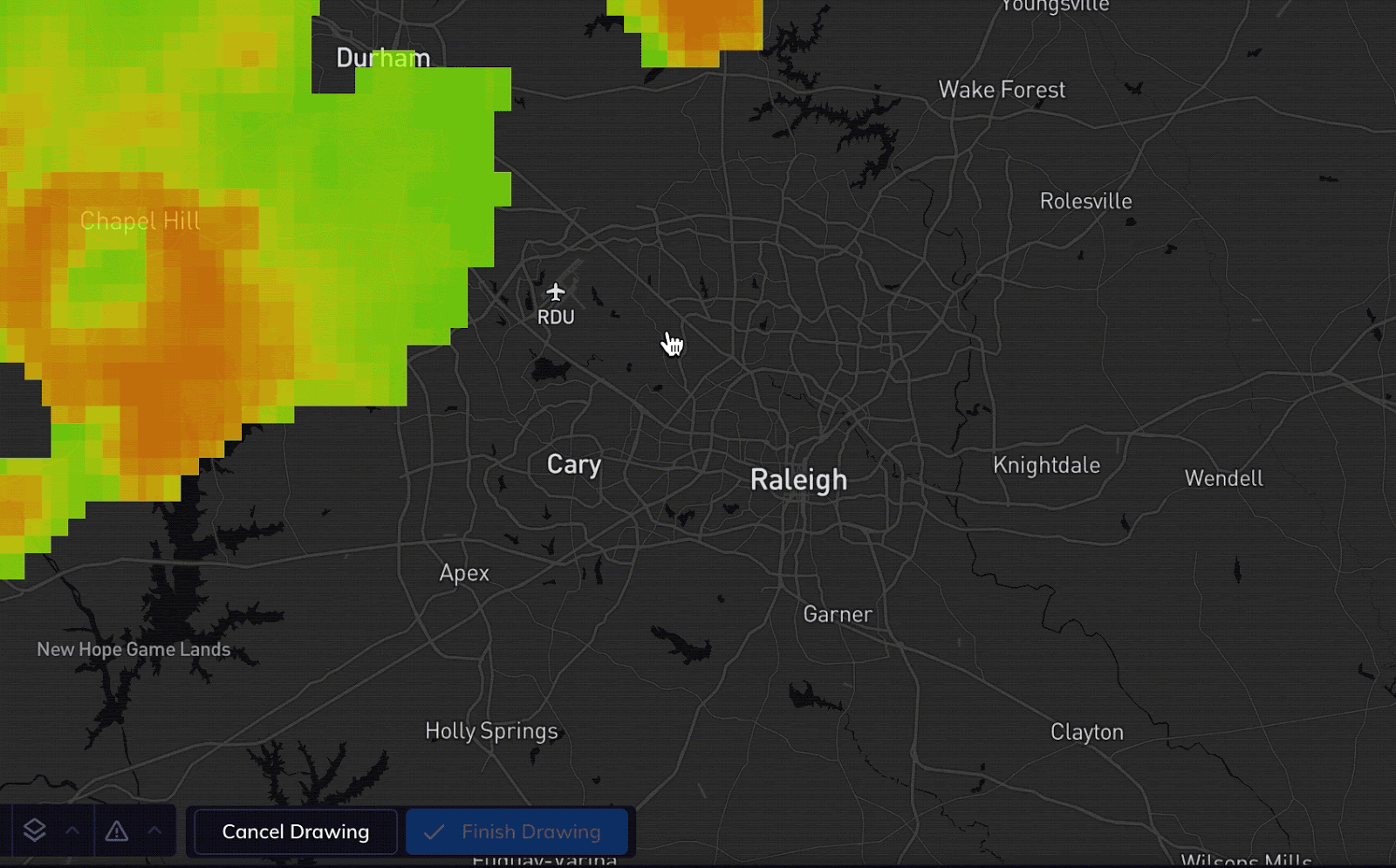 Using the polys builder is simple. Instead of needing a developer to create a polygon or polyline via API endpoints, the next iteration of our platform UI provides a seamless drag and drop interface. Simply draw your shape or line, give it a name, and save.
Once saved, you'll be able to view your poly's forecast using the Map's timeline, just like you are with any point location. The timeline will allow you to see the forecast Min, Max, or Average for any selected condition.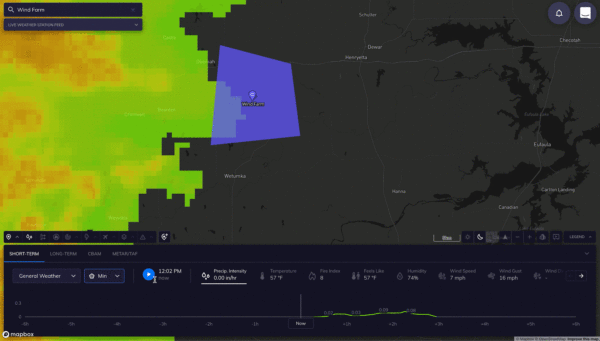 The use cases for the polygon and polyline builder are endless, with applications for just about every industry we can think of:
Energy companies can create polygons to protect their assets

Transportation businesses can understand the impact of weather along key routes

Cities and municipalities can get environmental readings for specific areas to report to the EPA The list goes on
To learn more about Tomorrow.io's polygon and polylines builder and how it can work with your business' use case, reach out to our sales team for a hands-on demo. Existing enterprise customers can reach out to their account reps to discuss adding the builder to their accounts.