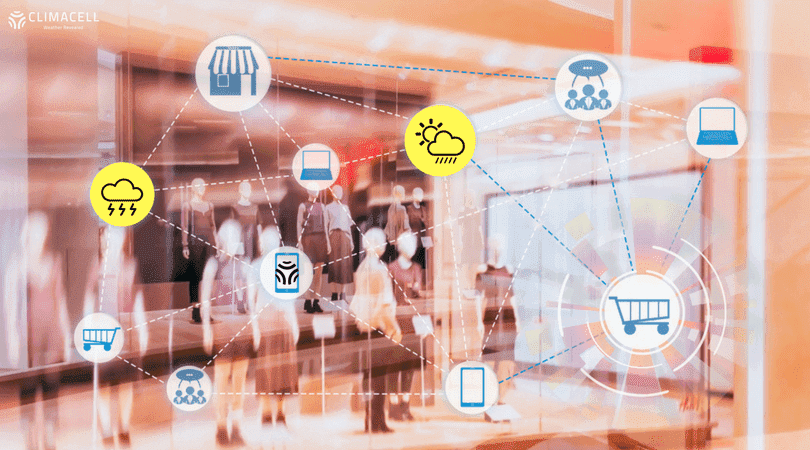 Retail marketers usually consider the weather in a seasonal or monthly context because traditionally, forecasts have not been accurate enough to provide value in the shorter term. Long-term forecasts and aggregate assumptions provide an approximation of demand for seasonal items. However, they fail to provide the real-time, granular information needed to use dynamic pricing models and to take advantage of weather-based hyper-targeting. When flying blind, retailers don't maximize their potential to serve the market.

Retailers need newer, MicroWeather APIs to advertise to the individual with personally relevant weather content. Imagine if the local supermarket offered shoppers in the area deals on soup and comfort food before a storm hit. It's beyond knowing that interest in comfort food is likely to be higher in the winter (as shown below); it's knowing precisely when and where it would be most impactful to offer a promotion. Since the real weather varies from street to street and minute to minute, effective hyper-targeting needs new hyper-sensing technology.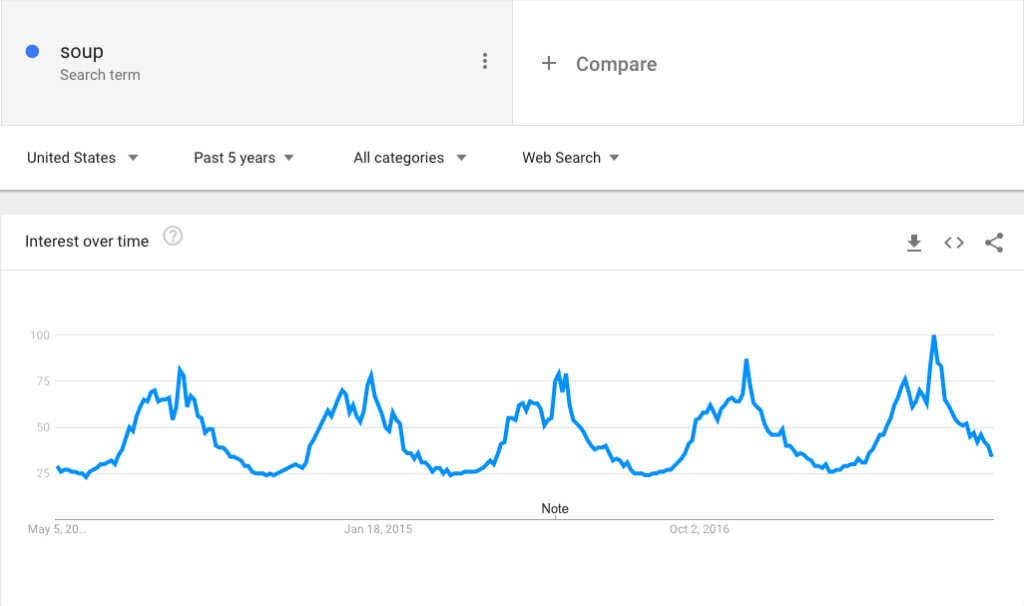 With detailed knowledge of the short-term forecast, shops can adjust their campaigns and hashtags, join conversations about real-time weather phenomena, and offer sales promotions. In a great example of joining the weather conversation, McDonald's launched a live weather campaign with a creative twist last week – an updated version of "cloudy with a chance of meatballs."
Email and social media triggers can be set based on the weather to notify audiences of weather-based promotions, as well. Weather-related content is among the most shared online, and for weather-based marketing, the key is timeliness and accuracy. Twitter already allows promoted tweets to be triggered by local weather conditions. Back in 2012, Google patented using sensors in a mobile device to serve advertisements based on the user's environment.
With a MicroWeather API, knowledge of the exact weather conditions affecting a customer can make advertising hyper-personal. The Tomorrow.io MicroWeather API can help retailers understand how minute to minute changes in local weather conditions affect demand for certain products. Retailers can also use the API to discover which conditions affect consumer demand in their local area. The insights gleaned from this data can also be used to create targeted digital campaigns. Make weather personal for your customers – learn more about our new API!