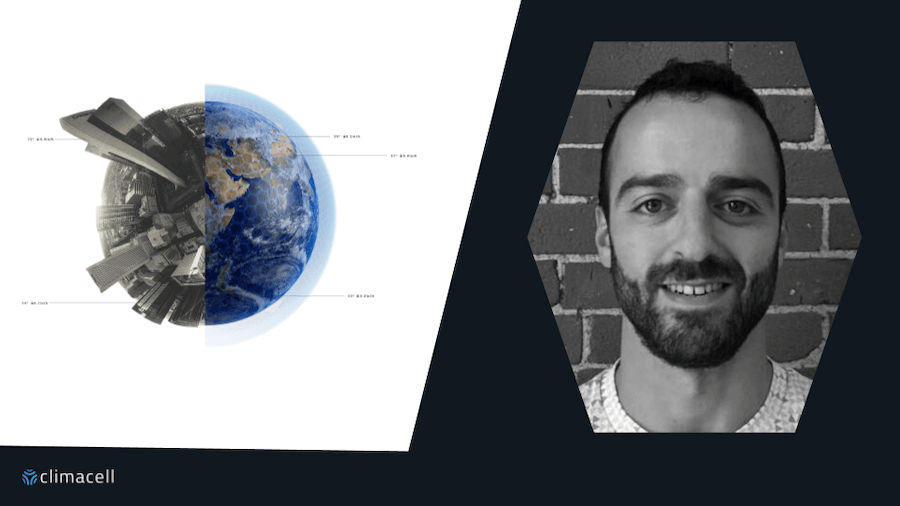 Before I started my MBA program, I served for 10 years in the Israeli Air Force. There's nothing as peaceful as the view from my old "office" on a bright sunny day, but there's very little as unsettling as sudden changes in the weather.  I never would have guessed then that I'd end up interning at a weather tech company in Boston years later. At the beginning of this summer, when I had just finished my first year as a full-time MBA student at the University of Chicago Booth School of Business,  I started an internship at Tomorrow.io. I had never worked in a small, non-hierarchical organization, let alone a start-up.
Over the course of the summer at Tomorrow.io I have learned how a rapidly scaling company with start-up resources can get things done without needing to overspend. Here, everyone wears multiple hats and everyone gets their hands dirty.  The top execs can be seen helping to QA the product, putting slides together for salespeople, and watering the plants at night.
In my role, I am helping the CEO with some strategic analysis, while collaborating with the sales and marketing teams to optimize the way Tomorrow.io uses its CRM software. I have worked with almost every member of the executive team which has been a great opportunity. I've seen all the good and the bad that comes with start-up life including long hours but also a sense that they're all working towards something big.
As I am about to leave back to Chicago to start my second year of business school, I am very appreciative that I got the chance to be a part of this special Boston-based start-up. I know that working for Tomorrow.io has taught me a lot and I am very happy and thankful to be part of this exciting team that revolutionizes how we consume weather.