What does weather have to do with marketing and advertising?
A lot, surprisingly. 
When it comes to advertising and marketing, anything that can personalize or customize your message is powerful. 
If you can personalize an ad to the weather that day where your customer lives, for example, it can significantly increase your click-through rate and improve results. 
It makes sense: a targeted ad for a warm winter coat converts at a higher rate on a cold day than a warm day. This same logic applies to a wide range of products and offerings, and can really power the creativity and conversion rates for your digital marketing.
But how do you incorporate the weather into your marketing strategy effectively? Learn how weather data can drive your marketing and advertising to better serve your customers.
How Weather Impacts Buyer Behavior
It's clear that the weather impacts all types of buying behavior. While you may already adjust your marketing campaigns seasonally, day-to-day weather like rain, snow, or temperature extremes can also have a direct impact on customer preferences. 
For example, the weather has a strong influence on the demand for food delivery orders each day. In fact, 49% of people are more likely to order delivery during bad weather. You've likely felt the same urge yourself, and orders on platforms like UberEats and GrubHub spike during bad weather.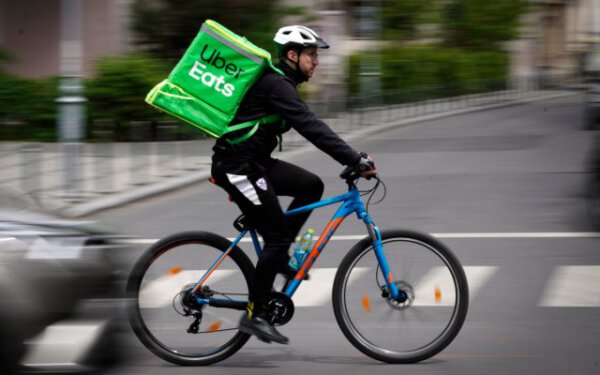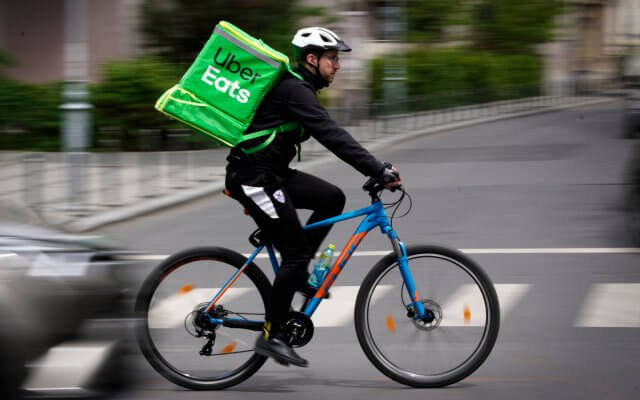 There are also clear correlations between ordering hot or iced coffee; bathing suits or winter boots; kiddie pools or fire pits – all depending on the temperature outside. This is well known in the marketing and advertising space, however, few companies today fully take advantage of this correlation. 
Pulling in Weather Data
In order to adapt to the weather, you need direct access to weather data and the ability to quickly adapt your marketing campaigns accordingly. This is where weather intelligence can be incredibly powerful. By getting direct access to weather data and dynamically adapting your ad copy and creative to the weather, you'll see significant results.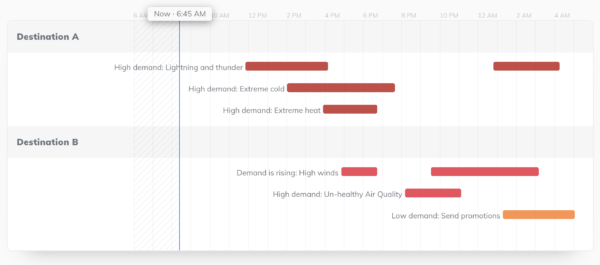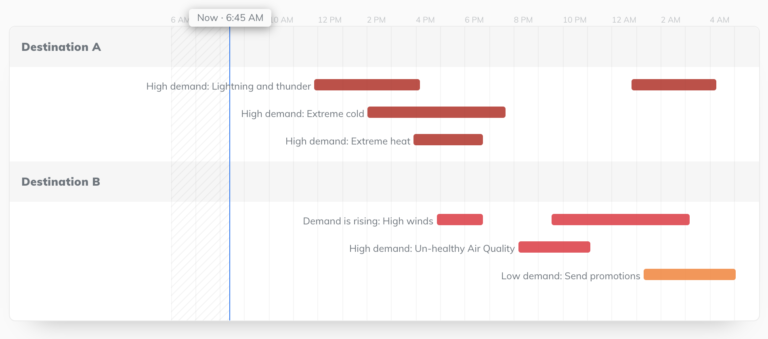 Using a weather dashboard or weather API, you can incorporate weather forecasts into your marketing and advertising campaigns – quickly launching a winter coat promotion in Colorado during an early cold snap, or an ice coffee promotion during a heatwave in California. 
Weather-Driven Marketing Campaigns
This is exactly what some top brands do today. Instead of just serving up seasonal ads for hot chocolate, you can see an amazing ad below from McDonalds that actually dynamically updates with the weather forecast for snow.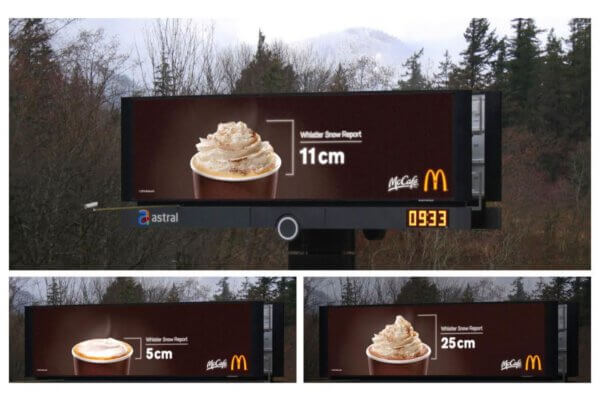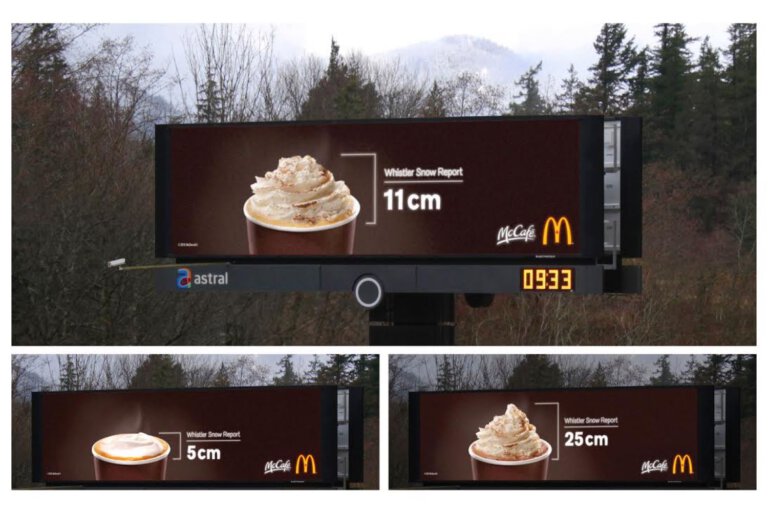 But it can also impact your day-to-day ad campaigns and operations as well. David Fine is the Senior Product Manager at Dynamic Yield and works with brands like Urban Outfitters, using weather data from Tomorrow.io to power digital ad campaigns. He explained that weather can be a powerful tool for ecommerce, food marketing, and much more.
"Weather is a key component for many of our customers. As a marketer, the ability to add any context to the user that is coming to your digital experience is really valuble," he explained. "If the user comes to a website and they see a banner that speaks to what's happening outside the window, they will react much more positively to that banner than otherwise."
It's clear that weather is an overlooked aspect of marketing today. With access to better weather data, your marketing campaigns can gain a competitive advantage and get that extra conversion rate you need to hit your goals.