You'd think that with so many people stuck at home ordering everything online, on-demand companies would be raking in the cash. 
However, that is not exactly the case. Companies like GrubHub and DoorDash are often losing money on deliveries or barely breaking even. In fact, GrubHub reported $363 million in revenue in Q1 2020 — up 12 percent — but still posted a loss. 
So what is the main challenge for on-demand and delivery companies right now? 
Unfortunately, profit margins on fast food and delivery were already tight at only around 6%. And the massive increase in demand is pushing the system to its limit. It's become harder to offer your buyers fast deliveries, with accurate ETAs and great customer service.
So what do you do?
If you're trying to improve your on-demand delivery service and increase margins at the same time, there's one thing you may not have considered yet: weather. 
Learn how weather intelligence can:
Improve and increase accuracy of ETAs
Optimize demand forecasting
Incentivize couriers during high demand
How weather improves on-demand technology
Weather impacts one of the most important parts of on-demand delivery services: ETAs. The estimated time of delivery is hugely important to your customers. They want to know exactly when their order will arrive, and they don't like being disappointed — as you can clearly see on social media.


If there is a snowstorm, flooding, or even a standard rainstorm, it could slow down operations and impact drive times for couriers, which slows your ETAs and allows fewer deliveries per hour. If your app is not incorporating in-depth weather data, you could be offering up inaccurate ETAs to customers — setting yourself up for a customer service nightmare where you have to offer gift cards or free food. Unhappy customers can quickly cut into your bottom line.
Optimize your weather operations
While existing map data can show you when there is traffic on the route right now, it can't tell you that there will be a massive storm tonight that will likely slow down traffic. This data is incredibly useful for your operations, since you can proactively adapt to the incoming weather conditions instead of reacting in the moment.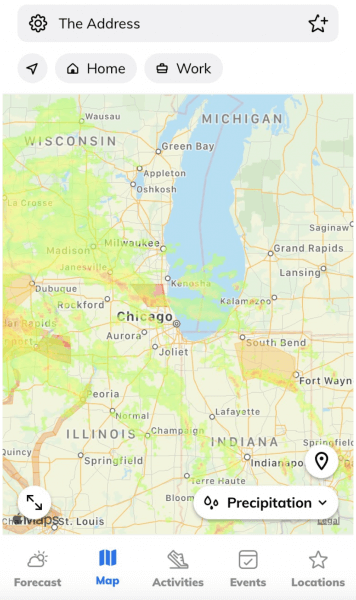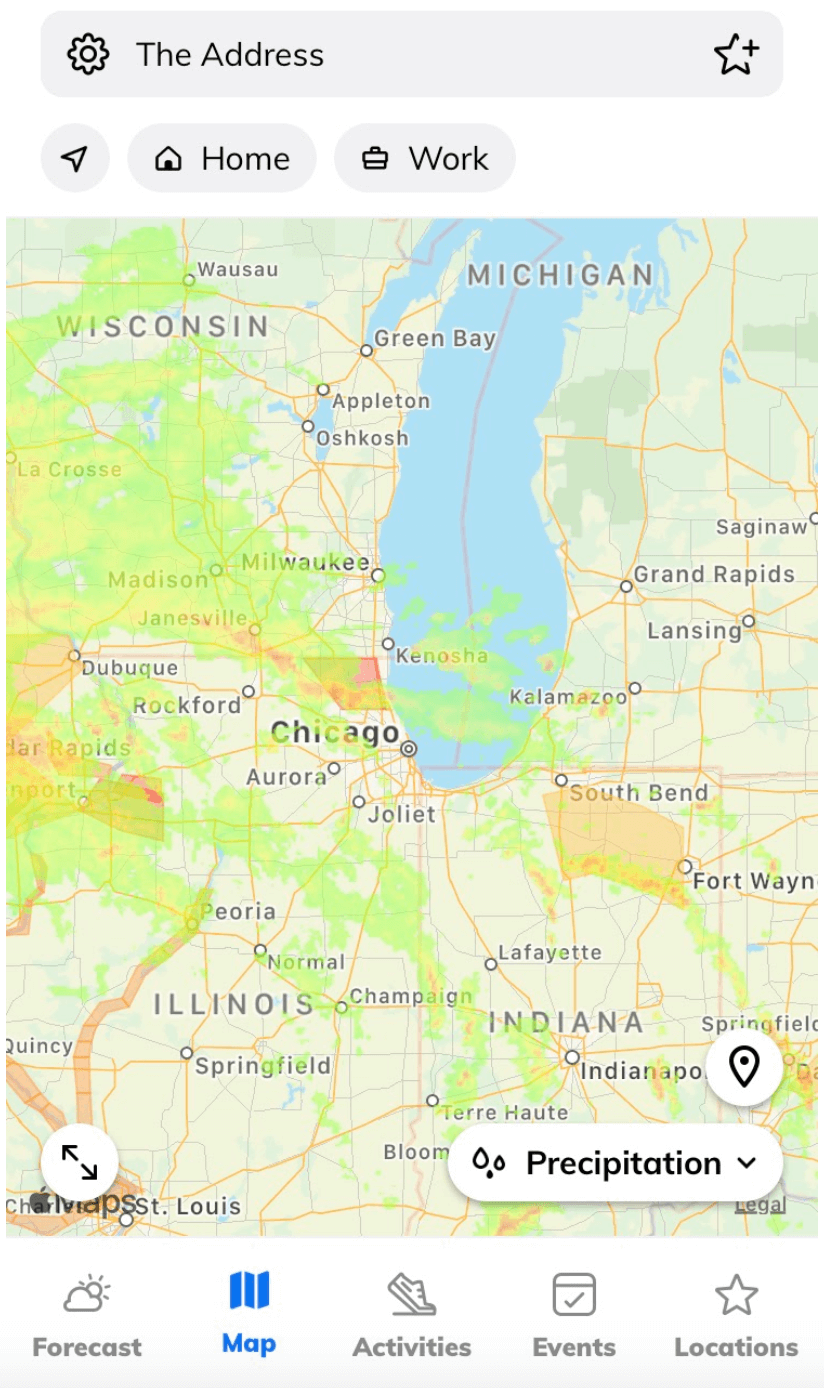 You can use this weather forecast to create an incentive for more couriers to be on the road, for example. That way, you can ensure there are enough couriers to manage the longer drive times during a demand spike and still offer timely ETAs to your customers. 
Offer proactive actions in-app
This data is also incredibly useful to couriers, so you can proactively communicate incoming weather to them. If it's a light drizzle, for example, you don't necessarily need to offer a huge incentive — you could just give them a heads up about a storm. And with hyper-local weather data, you can really understand where the storm may impact. For example, it may not be raining in Harlem but it is in Tribeca. Understanding the impact of weather at the street level allows you place incentives at the right time and location.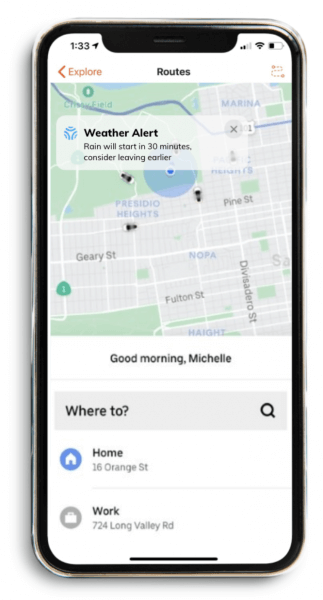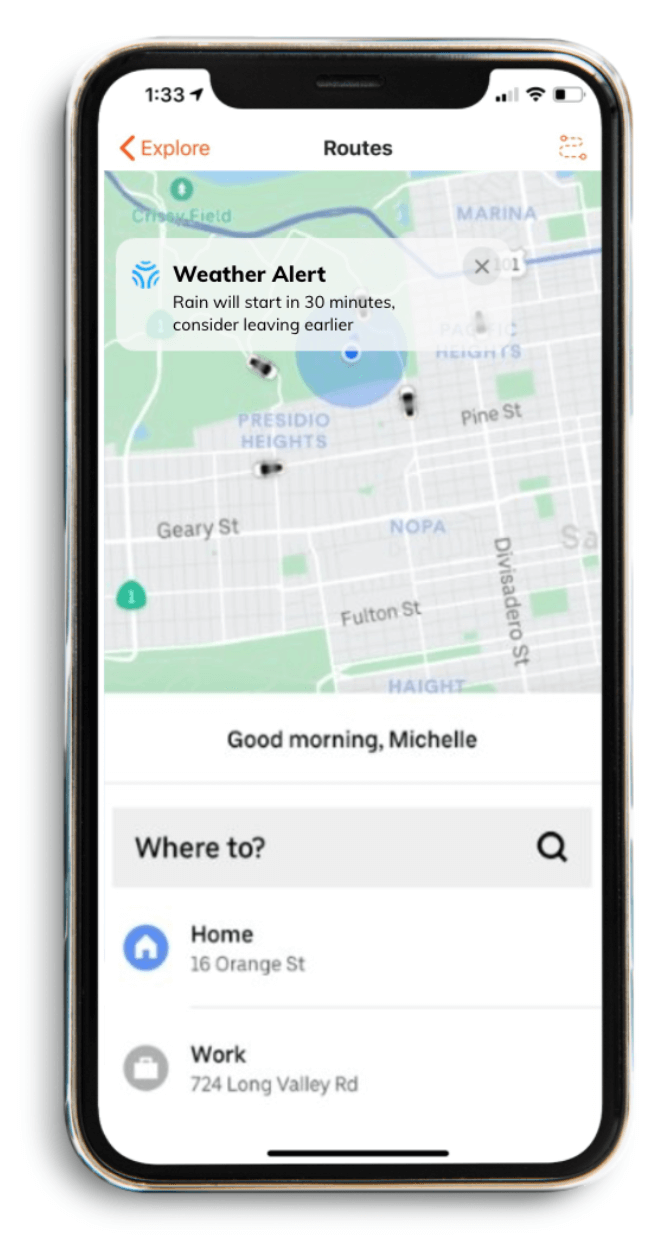 This data can even be shared with customers themselves. If there's a storm predicted tonight, you can send out a push notification for "longer than usual ETAs" to encourage hungry diners to order sooner and miss the dinner rush. 
There are clearly a myriad of ways that weather can improve your operations, saving you money and keeping customers happy with your on-demand service. You don't have to accept tight margins for delivery and on-demand. You can adopt weather intelligence and drive more revenue for your company.