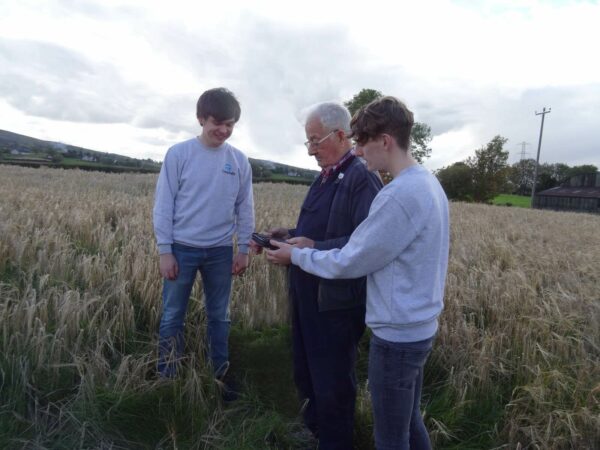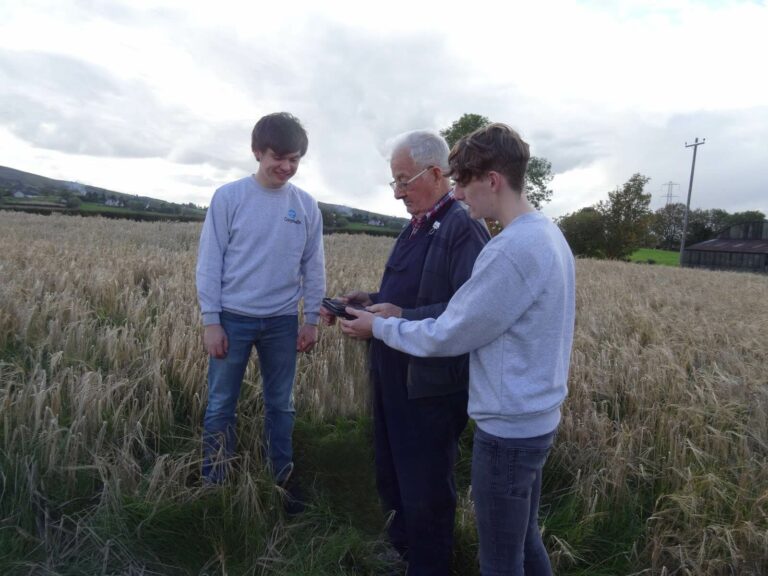 Growing up on small farms, in small farming villages in Ireland, John McElhone and Micheal McLaughlin saw first-hand the challenges that farmers and growers faced in adopting new technologies. There's no doubt that agriculture as an industry and way of life has changed significantly in the 21st century and technology, and John and Michael knew there had to be a better way to get cutting-edge technology and actionable data into the hands of these growers.

That's what inspired the two of them to found CropSafe, a platform and mobile app that delivers powerful yet simplified insights and actionable alerts to growers to help them make more profitable and efficient decisions. Those insights are powered by thousands of data points and data sources, and some of the most important data impacting agriculture is weather data. With CropSafe's tools, growers can monitor the health and conditions of their crops, create alerts for various conditions that affect their farms, and plan around the weather to maximize efficiency. 
"We're making an early long-term bet on the future potential of agricultural data," said John. "With the ever-changing need to constantly feed a growing population, farms must become more efficient to keep up with demand. We believe aggregating mass data – including critical weather data – on farms will allow us to create more accurate models and in-depth insights, allowing growers across the world to produce more efficiently. "
"CropSafe is building the first steps to integrating technology and interpreting data on the farm."
The Impact of Weather on Agriculture
It's no surprise that weather has as significant an impact on agriculture as any other industry. Droughts, floods, hurricanes, severe storms, heat waves, freezes, and wildfires account for more than 85% of crop losses throughout the United States each year. 
"Weather is the difference between a great season and a terrible one," said John. "Being able to predict, or at least plan ahead, is something that is vital to the survival of any farm today. CropSafe users use our insights to make adjustments to their plans, for example when to seed, spray or harvest. Timing these operations is often the most difficult job on the farm, yet one of the most important." 
Timing of planting and harvesting is critical; they can face significant yield losses or inefficiencies if the weather isn't right for planting specific crops, or if they aren't able to harvest all their crops before a surprise cold front or storm comes in. It is imperative that not only do growers have access to the most accurate weather forecasts for their locations, but also that the weather data and insights they have access to are actionable and useful, without being overly complicated.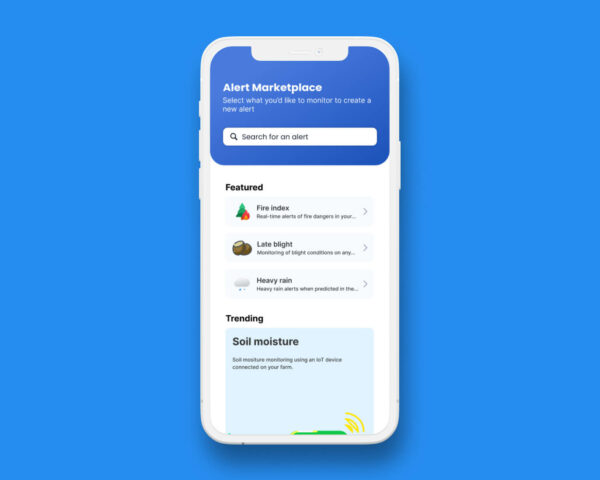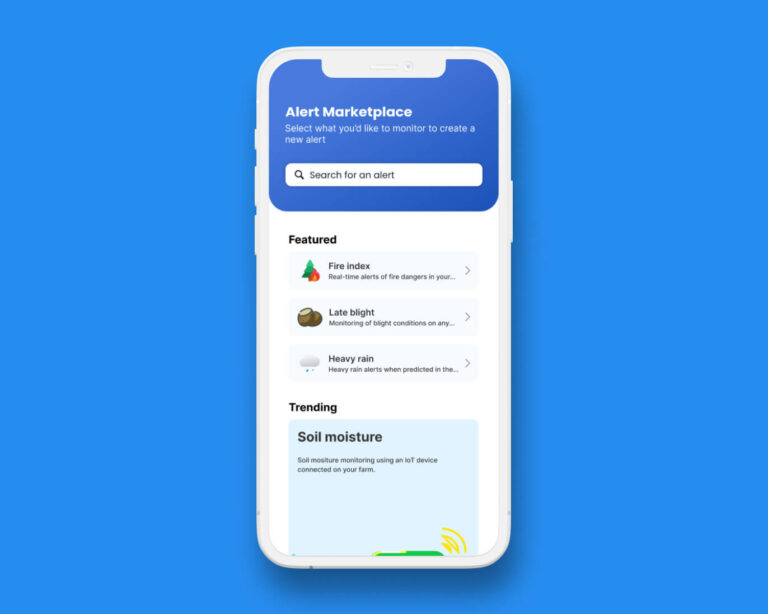 "Interpreting and taking action on data should be seamless, quick, and painless," said John. "Rather than delivering masses of data, we want to detail the current problem, where the problem is, and what our users need to do next."
How Tomorrow.io Weather Data Helps Power CropSafe
To help power the insights and alerts delivered by the CropSafe platform to their users, John and his team needed the best and most reliable weather data and weather API on the market. And they really took their time in their search to ensure they were giving their users the best possible experience. 
"You can guarantee that we've tried every weather API under the sun," said John. "We're constantly running experiments, back-testing and verifying multiple sources for accuracy alongside customer satisfaction."
"The Tomorrow.io API was able to provide us with extremely accurate weather data we could trust that would provide our customers with the reliability they needed to protect their livelihoods." 
With more than 80+ weather data layers at a hyperlocal level for any location globally, and the flexibility to integrate with any backend system or application, the Tomorrow.io weather API was a great fit for what John and the CropSafe team were looking for in a weather data provider. They could reliably depend on it to make calls for any of their customer's locations, for any weather condition that would impact their farms. 
"We run a batch of backend scripts that constantly ping the Tomorrow.io API throughout the day, checking conditions and metrics for all our customers' locations," said John. "This data is fed throughout internal systems and collated with other data sources to evaluate for different criteria that we determine to be worth alerting the grower about – for example, dangerous precipitation incoming or possible blight conditions later in the week." 
The CropSafe platform and team does a lot of work in the backend to interpret the raw weather data into suggestions and simplified alerts that users can take action on immediately. When certain weather conditions are met, that criteria is matched with recommendation cards delivered in plain text, through text or email.
And that ultimately is what the CropSafe platform hopes to deliver to growers around the world – simple, actionable weather-based insights they can quickly and easily interpret and most importantly, take appropriate action on. And with the support of weather data from Tomorrow.io, CropSafe is changing the way farmers interact with technology to help feed the world's population more efficiently and effectively. 
"We don't believe in throwing masses of tables and numbers at our customers hoping they have time to make sense of it all – we know they don't," said John. "We do our best to provide data in a way that no additional interpretation work needs to be done, only on-farm action. Our approach details the current problem, where and when the problem is and what our users need to do next to maintain a sustainable and profitable farm."