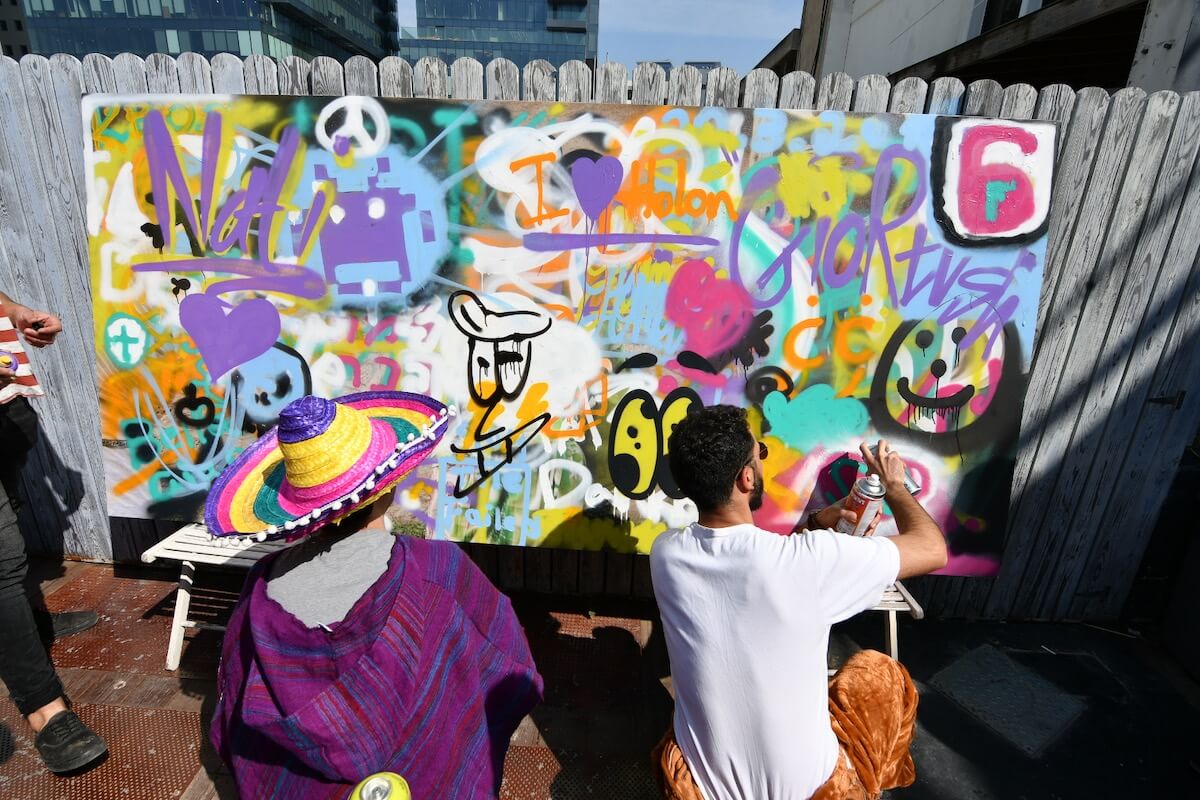 Tomorrow.io was founded with a simple idea: creating weather forecasts that are accurate and specific – 40% chance of rain anyone? – so that we can actually rely on them. As we began to answer this seemingly simple (but, of course, infinitely complex) question, we also began to grow our team. Many great things happened organically in the early days, and as the company grew, we realized we needed to try and capture the essence of what was so important to us in the Tomorrow.io culture. And so we created the Tomorrow.io Team Indicators (CTI), a set of principles designed to ensure that we don't lose sight of what is probably the single most important asset in any startup: our people and how we work with and for each other.
In some ways, our first CTI was a reflection of what we were doing on the business side. At the time, Tomorrow.io was focused on NowCasting – providing current conditions at a minute-by-minute and street-by-street resolution, everywhere in the world, which had never been done before. The CTI was an attempt to also capture our own 'real time' conditions so that we could maintain and grow the work environment we had come to love. Shimon, Tomorrow.io's CEO and Co-Founder, described the first CTI in a blog post last year.
Almost a year later – a lifetime in startup years – and we felt it was time for the CTI to mirror our growth. Much like we've expanded from nowcasting to forecasting, knowing not just what is happening now but what to expect in the hours and days ahead, it was time to expand our CTI and make sure it prepared us for our explosive growth (we've nearly tripled our team in the past year, going from 32 to 95 people since Q1 2018. And hiring is still on…).
So we did what we do best – we collected data, built a better model, and created an updated CTI that is not just about who we are now but about who we are becoming.
Data
Tomorrow.io has taken a Weather-of-Things approach to forecasting – we see everything from cell tower transmissions to connected cars as a potential sensor – and so we took a bit of a People-of-Things approach to culture, collecting data wherever we could.
We talked with employees at all 3 sites,asking specific questions like: What is Tomorrow.io to you? What do you appreciate here? What tips would you give new employees on how to rock at Tomorrow.io?
We listened to the conversations happening around our offices and to what people argued about, which of course is what people really care about. We looked at the events in which people celebrated success, and how they responded to their retrospective meetings. And from all this we tried to crystalize what people value.
We talked to our managers and we asked them to identify their own blueprints — what they value, what they see as the ingredients to make our specific company a success and a place where people feel they can make an impact.
Build a model
The list of attributes we collected from the entire team was long, but themes emerged that created a pattern. First, everything that was in CTI 1.0 essentially remained but was amplified in different ways that better tell our story.
For example, while CTI 1.0 talked about ownership, we expanded the idea in this CTI into Partnership – the idea that people take ownership by thinking and acting like partners. They own, they care, and they are proud of what this company does.
In another example, while in CTI 1.0 we talked about learning from feedback, we felt that a better way to describe our approach to this issue is Growth Mindset, which is about accepting feedback, but also about the related growth, support of others, risk taking etc.
There are also attributes that emerged from this process that are new in CTI 2.0, such as caring about others, including our team, our partners, and our industry, and the role that kindness and strong relationships play at Tomorrow.io.
Validation
After data collection and analysis it's time for product validation. And so, after collecting our attribute data and building the model, we wanted to make sure that our CTI reflected how our team actually feels and what they actually do.
We met with each of the teams in the organization individually, shared the list of attributes we collected, and asked each team member to share something they value or are inspired by in each of their team members. This turned out to be a very powerful exercise. When it ended, we checked if the attributes people used to describe their teammates were the same as what we expected, and refined our values accordingly.
And so our new "product" – CTI 2.0 – was ready for production and is already in use across the board at Tomorrow.io from how we hire to how we hold meetings, give feedback, communicate KPIs and even make decisions.
Hiring process: When interviewing people, we are most interested in fit. For us it's not about being the perfect candidate, but about being the candidate with the best fit for the role, for the team, and for our company. A software engineer can rock in one organization and not be effective due to poor fit in another. We care tremendously about what's important to the people we meet, what makes them tick, and whether we think they will be happy – ie, a good fit – at Tomorrow.io.
Meetings: While meetings are seemingly tactical, anyone who's worked at a company with more than two people knows that meetings can take up vast amounts of time and often wind up being counter productive. The CTI, and the thinking behind it, informs how we hold our meetings at Tomorrow.io.
Day-to-Day Feedback and Reflection Talks (a.k.a. Performance Reviews): We use the CTI as a platform for mutual expectation setting and feedback. As part of these conversations, both the employee and the manager highlight which CTIs the employee excels at and where he or she should give a push. This isn't about excelling at everything, which isn't realistic. Rather, it's about choosing the areas where both the employee and the manager feel that growth would help them achieve their goals.
Communications: We always starts with the "why" behind what we do, and ensure that people know how their KPIs are tied to those of the company, because we've seen that it gives our team the tools and confidence they need to run fast and make decisions quickly and effectively.
Decision Making: Many times in a startup you find yourself in uncharted territory and the CTI then becomes something of a compass as we try to stay nimble and agile. We do the best analysis we can, but limit it in time, and then move on to fast and high-quality execution, which will eventually give us the best answer to the challenge at hand, probably more than any off-line study would.
So it's hopefully clear by now that we really care about Tomorrow.io's culture, our work environment, and how we work and play together. The process of updating the CTI taught us a lot about ourselves and we saw firsthand that providing good feedback and recognition to each other is priceless. We hope that the updated CTI does a good job of nowcasting our team and forecasting our team's growth and we can't wait to see where we get together.
Please let me know what you think, I'm always available at [email protected], and I really believe any feedback is a blessing.
Yours,
Osnat