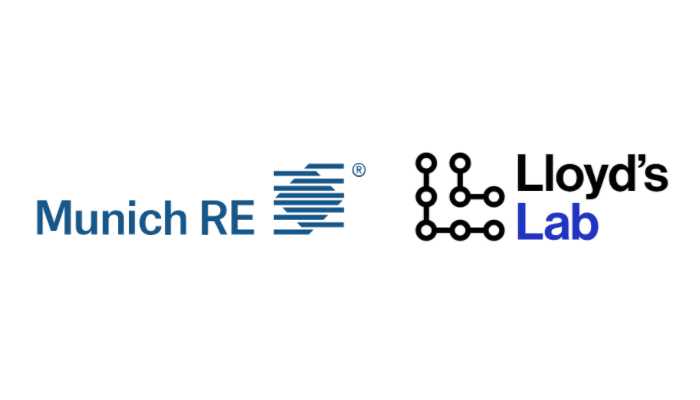 Tomorrow.io, the weather technology company, a global leader in MicroWeather forecasts announced today that it will be partnering with Munich Re Syndicate, who will use Tomorrow.io's exclusive weather data to provide clients with actionable insights about the weather at specific events. The partnership follows a successful trial through the Lloyd's Lab.
Tomorrow.io's newest technology, Insights Dashboard, will enable Munich Re Syndicate clients to make more informed decisions that enhance operational efficiency, safety and profitability. Munich Re Syndicate is embedding Insights Dashboard as a value-added service in connection with weather contingency covers. Using Tomorrow.io technology will allow Munich Re Syndicate to simultaneously enhance value to the client while lowering onsite risk, and streamlining claims management.
Munich Re Syndicate, a specialist Syndicate at Lloyd's of London  was one of Tomorrow.io's mentors during the third cohort of Lloyd's of London Innovation Lab. The Lloyd's Lab is the insurance sector's leading innovation accelerator. It offers technology startups the opportunity to work closely with Lloyd's market participants, via a ten-week programme focusing on new ideas and new ways of working. The third cohort of the Lloyd's Lab is focused fully on the Future At Lloyd's programme, which aims to build the most advanced insurance marketplace in the world.
With Insights Dashboard users can get a glance at where, when and how their business will be affected by the weather in real-time using hourly forecasts. Insights Dashboard is powered by Tomorrow.io's patented MicroWeather engine, which applies Weather Of Things data with artificial intelligence (AI) and machine learning to produce unparalleled accuracy in weather forecasting. Weather Of Things is a unique approach to data gathering, drawing on wireless signals, satellites, connected cars, airplanes, street cameras, drones and other electronic sources from around the world.
For the insurance industry, MicroWeather data can be applied to reduce the coverage gap.
Stuart Newcombe, Head of Underwriting Development at Munich Re Syndicate welcomes the partnership: "This initiative truly reflects how we strive to create product innovation in the market. We look forward to offering more value-added feature to our clients, by leveraging on Tomorrow.io's expertise to increase certainty at the event and claims process. We will initially offer it to clients in beta test during 2020.  We're confident that our clients will recognise the value of the Insights Dashboard in helping them to manage their weather based risks." 
Trevor Maynard, Head of Innovation, Lloyd's, said: "Through the Future at Lloyd's, we are building the most advanced insurance marketplace in the world. To do this we must complement Lloyd's traditional skills with new talent and expertise, and one of the ways we can achieve this is through the Lloyd's Lab. I am therefore delighted to see again how the Lloyd's Lab is encouraging the development of new ideas, and, in this case, a new service that will lead to faster claims payments for our clients as well as a richer understanding of the risks they face."
Ian Tallett, Director of Business Partnerships, Tomorrow.io: "Munich Re catalysed the creation of our brand new feature, Insights Dashboard. Munich Re will now be able to use customisable event prediction and catastrophe alerting to more effectively insure events and prepare for weather disasters. By removing weather-related uncertainty Tomorrow.io will greatly improve Munich Re's claim validation processes, especially in traditionally data-poor environment. Going forward, we're confident that Munich Re will expand the capabilities and reduce the risk of its weather-based insurance products."