Update 6/2: Cyclone Nisarga is a rare weather event and the potential impact could be massive. Mumbai is a low-lying coastal city with a very large population—over 12 million in the city itself, and over 20 million in the greater urban area.
Heavy rains to isolated extremely heavy rains are forecast to lash the coastal areas of Maharashtra, South Gujarat and Goa for the next 48 hours. The wind gusts on Wednesday evening will reach 128 km/hour and an accumulated 100mm of rain will fall and heavy flooding is expected from 3PM to midnight.
Moderate to isolated very heavy rains are forecast to lash the interiors areas of Maharashtra spreading into Madhya Pradesh by the end of next 24 hours as the cyclone lands in and may soon weaken when moving inland.
Cyclone Nisarga Forecast
After the record-breaking Cyclone Amphan hit India less than 2 weeks ago, there is already another potential cyclone hitting the coast soon. A storm in the Arabian sea is currently developing and can already be seen on Tomorrow.io Hypercast.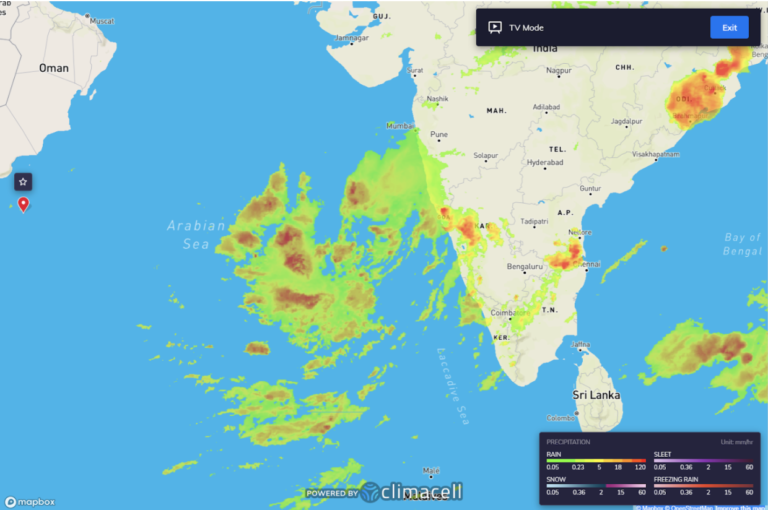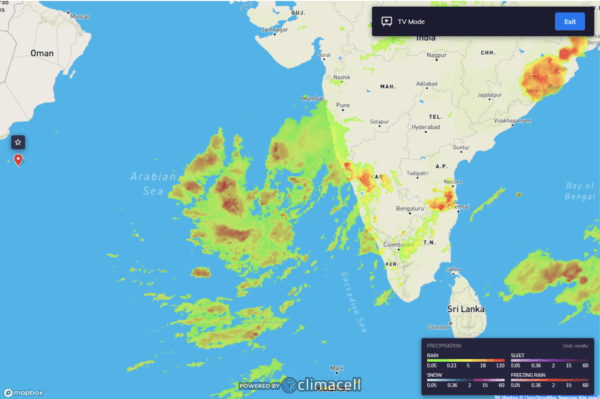 According to the updated forecast, the high winds and the heavy precipitation will hit the Mumbai area on Wednesday around noontime and will intensify overnight, continuing into Thursday morning. The peak wind gust will be around 110 km/hour and the total precipitation amounts will be between 180 mm at the Northern parts of the Mumbai Metropolis (Sewri Koliwada) to 250 mm in the Southern parts (Uran area).
Heavy to severe flooding is expected across the shores of Karnataka and Maharashtra on Wednesday and Thursday from Bhatkal in the South to Mumbai in the North.  
Businesses should prepare for yet another storm to hit the coast. Companies like Indigrid, one of the largest electric utility companies in India, were able to adapt and respond quickly to Cyclone Amphan thanks to in-depth weather intelligence. Hopefully, more businesses will follow suit as more storms are likely to hit the subcontinent in the coming weeks.