As Hurricane Ida bears down on Louisiana, the need for predictive insights dashboards continues to grow. People need advanced warnings with detailed recommendations to take based on hyperlocal locations.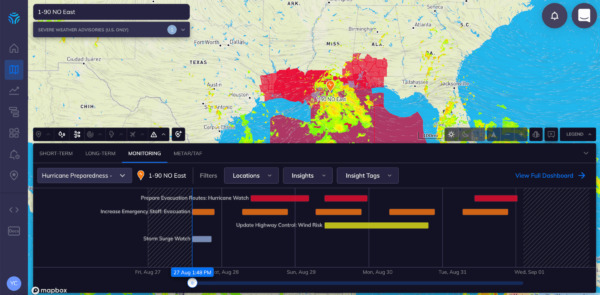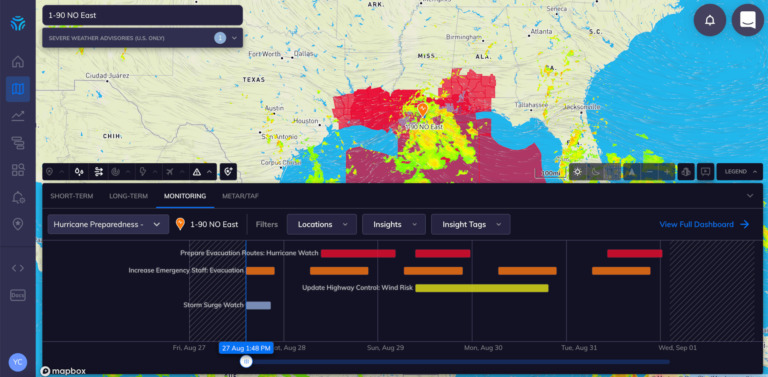 Businesses need hurricane preparedness plans to know how and when to update their evacuation routes, staff emergency planning, and road conditions and activity. With 2020 producing a record number of hurricanes, and the 2021 season already off to a volatile start, the need for businesses and local governments to get better weather insights has never been greater.
By setting up an insights dashboard, operators can upload hyperlocal locations they need to track, upload specific protocols that need to be taken based on weather thresholds, and then assign alerts for people to receive in advance of impact.
The impact of our ever-changing climate is going to bring more volatility to weekly operations along with more uncertainty for those without a weather security and climate risk solution in place, especially with ESG adaption in the spotlight.
For those in need of a better solution for hurricane preparedness and all weather events, try your own insights dashboard and see if it can help you be better plan, be more efficient, and help keep people safe.