The current wildfires in the rainforests in the Amazon, Brazil and Bolivia have left authorities powerless as black smoke colors the skies across cities like Sao Paolo. The situation is especially concerning since it is currently winter in the Southern Hemisphere, with weather that should have helped quell the fires. However, a combination of a dryer-than-usual winter and irresponsible deforestation has led to the current fires, resulting in massive C02 emissions on the one hand, and smaller 'green lungs' (ie, forests) that can offset these emissions.  
Tomorrow.io's soon-to-be-released Air Quality index shows the devastating impact of the fires on air quality very clearly: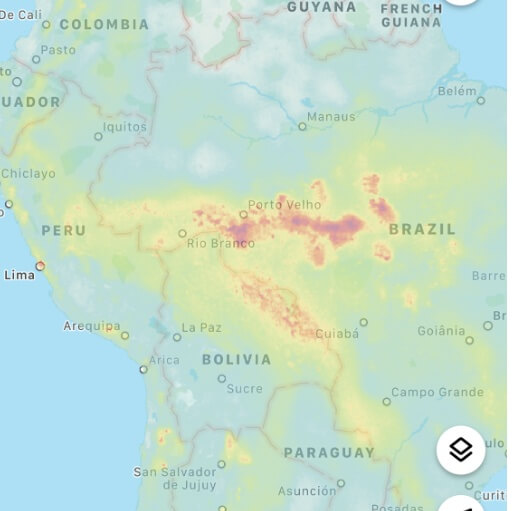 What's more, according to Tomorrow.io's seasonal forecasts, the coming months are expected to be drier than usual in Brazil, increasing the risk of continued fires. Our model is also forecasting increasingly difficult drought conditions in Southeast Asia, raising the concern for wildfires in the tropical forests in that region as well. 
We join those who #prayforamazon, hoping for a better future.