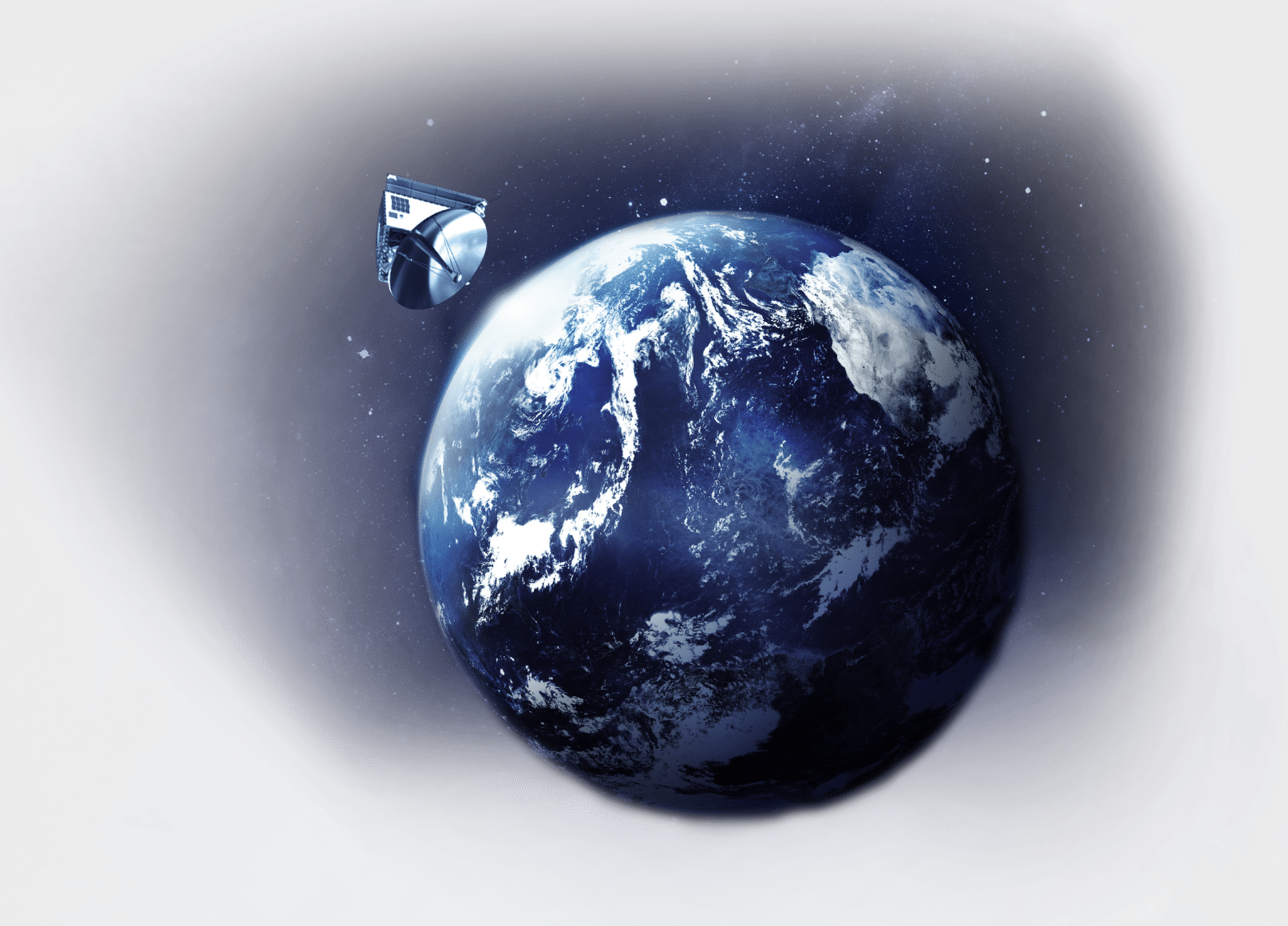 A New Era of Real-time 
Weather Intelligence
Tomorrow.io's first satellite and upcoming constellation is not only revolutionizing weather forecasting but bridging a radar coverage gap for five billion people—all while transforming data inputs for our cutting-edge weather intelligence technology.
Adapt at Scale from One 
Central Location
Backed by weather intelligence, Tomorrow.io's Weather and Climate Security Platform empowers teams of all sizes to make the right decisions at the right time with:
Integrate and Adapt with the World's Leading Weather API
Get fast, reliable, and hyper-accurate weather data with 80+ layers and insights.
Integrate cutting-edge, real-time weather data directly into your applications.
Access ultra-accurate, hyperlocal data up to 14 days in the future for any location on the globe.
Optimize your operations with access to hourly and daily historical weather data up to 20 years in the past.
				
					curl --request GET \
        --url 'https://api.tomorrow.io/v4/weather/realtime?location=toronto&apikey=XXX'\
        --header 'accept: application/json'
				
			
				
					{
  "data": {
    "time": "2023-02-14T13:53:00Z",
    "values": {
      "cloudBase": null,
      "cloudCeiling": null,
      "cloudCover": 5,
      "dewPoint": -0.19,
      "freezingRainIntensity": 0,
      "humidity": 100,
      "precipitationProbability": 0,
      "pressureSurfaceLevel": 1005.56,
      "rainIntensity": 0,
      "sleetIntensity": 0,
      "snowIntensity": 0,
      "temperature": 0.31,
      "temperatureApparent": 0.31,
      "uvHealthConcern": 0,
      "uvIndex": 0,
      "visibility": 14.43,
      "weatherCode": 1000,
      "windDirection": 278.31,
      "windGust": 1.19,
      "windSpeed": 1.19
    }
  },
  "location": {
    "lat": 43.653480529785156,
    "lon": -79.3839340209961,
    "name": "Old Toronto, Toronto, Golden Horseshoe, Ontario, Canada",
    "type": "administrative"
  }
}

				
			
				
					curl --request GET \
        --url 'https://api.tomorrow.io/v4/weather/realtime?location=toronto&apikey=XXX'\
        --header 'accept: application/json'
				
			
				
					const options = {method: 'GET',
headers: {accept: 'application/json'}};

fetch('https://api.tomorrow.io/v4/weather/realtime?location=toronto&apikey=XXX, options)
.then(response => response.json())
.then(response => console.log(response))
.catch(err => console.error(err));
				
			
				
					const sdk = require('api')('@climacell-docs/v4#3efoz19ldn18lig');

sdk.auth('XXX');
sdk.realtimeWeather({location: 'toronto'})
.then(({ data }) => console.log(data))
.catch(err => console.error(err));
				
			
				
					import requests

url = "https://api.tomorrow.io/v4/weather/realtime?location=toronto&apikey=XXX"
headers = {"accept": "application/json"}
response = requests.get(url, headers=headers)

print(response.text)
				
			
				
					library(httr)

url <- "https://api.tomorrow.io/v4/weather/realtime"

queryString <- list(
location = "toronto",
apikey = "XXX"
)

response <- VERB("GET", url, query = queryString, content_type("application/octet-stream"), accept("application/json"))

content(response, "text")
				
			
				
					OkHttpClient client = new OkHttpClient();

Request request = new Request.Builder()
.url("https://api.tomorrow.io/v4/weather/realtime?location=toronto&apikey=XXX")
.get()
.addHeader("accept", "application/json")
.build();

Response response = client.newCall(request).execute();
				
			
				
					package main

import (
    "fmt"
    "net/http"
    "io/ioutil"
)

func main() {
    url := "https://api.tomorrow.io/v4/weather/realtime?location=toronto&apikey=XXX"
    req, _ := http.NewRequest("GET", url, nil)
    req.Header.Add("accept", "application/json")
    res, _ := http.DefaultClient.Do(req)
    defer res.Body.Close()
    body, _ := ioutil.ReadAll(res.Body)
    fmt.Println(res)
    fmt.Println(string(body))
}
				
			
				
					{
  "data": {
    "time": "2023-02-14T13:53:00Z",
    "values": {
      "cloudBase": null,
      "cloudCeiling": null,
      "cloudCover": 5,
      "dewPoint": -0.19,
      "freezingRainIntensity": 0,
      "humidity": 100,
      "precipitationProbability": 0,
      "pressureSurfaceLevel": 1005.56,
      "rainIntensity": 0,
      "sleetIntensity": 0,
      "snowIntensity": 0,
      "temperature": 0.31,
      "temperatureApparent": 0.31,
      "uvHealthConcern": 0,
      "uvIndex": 0,
      "visibility": 14.43,
      "weatherCode": 1000,
      "windDirection": 278.31,
      "windGust": 1.19,
      "windSpeed": 1.19
    }
  },
  "location": {
    "lat": 43.653480529785156,
    "lon": -79.3839340209961,
    "name": "Old Toronto, Toronto, Golden Horseshoe, Ontario, Canada",
    "type": "administrative"
  }
}

				
			
				
					curl --request GET \
        --url 'https://api.tomorrow.io/v4/weather/forecast?location=newyork&apikey=XXX' \
        --header 'accept: application/json'
				
			
				
					const options = {method: 'GET',
headers: {accept: 'application/json'}};

fetch('https://api.tomorrow.io/v4/weather/forecast?location=newyork&apikey=XXX', options)
  .then(response => response.json())
  .then(response => console.log(response))
  .catch(err => console.error(err));

				
			
				
					const sdk = require('api')('@climacell-docs/v4#3efoz19ldn18lig');

sdk.auth('XXX');
sdk.weatherForecast({location: 'newyork'})
  .then(({ data }) => console.log(data))
  .catch(err => console.error(err));

				
			
				
					import requests

url = "https://api.tomorrow.io/v4/weather/forecast?location=newyork&apikey=XXX"
headers = {"accept": "application/json"}
response = requests.get(url, headers=headers)

print(response.text)

				
			
				
					library(httr)

url <- "https://api.tomorrow.io/v4/weather/forecast"

queryString <- list(
  location = "newyork",
  apikey = "XXX"
)

response <- VERB("GET", url, query = queryString, content_type("application/octet-stream"), accept("application/json"))

content(response, "text")

				
			
				
					OkHttpClient client = new OkHttpClient();

Request request = new Request.Builder()
  .url("https://api.tomorrow.io/v4/weather/forecast?location=newyork&apikey=XXX")
  .get()
  .addHeader("accept", "application/json")
  .build();

Response response = client.newCall(request).execute();

				
			
				
					package main

import (
	"fmt"
	"net/http"
	"io/ioutil"
)

func main() {
	url := "https://api.tomorrow.io/v4/weather/forecast?location=newyork&apikey=XXX"
	req, _ := http.NewRequest("GET", url, nil)
	req.Header.Add("accept", "application/json")
	res, _ := http.DefaultClient.Do(req)
	defer res.Body.Close()
	body, _ := ioutil.ReadAll(res.Body)
	fmt.Println(res)
	fmt.Println(string(body))
}

				
			
				
					{
  "timelines":{
     "minutely":[],
     "hourly":[ "time":"2023-02-14T13:00:00Z",
            "values":{
               "cloudBase":1.46,
               "cloudCeiling":1.46,
               "cloudCover":0,
               "dewPoint":-6.5,
               "evapotranspiration":0.055,
               "freezingRainIntensity":0,
               "humidity":54,
               "iceAccumulation":0,
               "iceAccumulationLwe":0,
               "precipitationProbability":0,
               "pressureSurfaceLevel":1013.22,
               "rainAccumulation":0,
               "rainAccumulationLwe":0,
               "rainIntensity":0,
               "sleetAccumulation":0,
               "sleetAccumulationLwe":0,
               "sleetIntensity":0,
               "snowAccumulation":0,
               "snowAccumulationLwe":0,
               "snowIntensity":0,
               "temperature":2,
               "temperatureApparent":0.13,
               "uvHealthConcern":0,
               "uvIndex":0,
               "visibility":16,
               "weatherCode":1000,
               "windDirection":337.63,
               "windGust":3.19,
               "windSpeed":1.81
            }
         },
],
     "daily":[  {
            "time":"2023-02-14T00:00:00Z",
            "values":{
               "cloudBaseAvg":1.71,
               "cloudBaseMax":2.26,
               "cloudBaseMin":0,
               "cloudCeilingAvg":1.53,
               "cloudCeilingMax":2.41,
               "cloudCeilingMin":0,
               "cloudCoverAvg":15.18,
               "cloudCoverMax":70,
               "cloudCoverMin":0,
               "dewPointAvg":-6.52,
               "dewPointMax":-3.5,
               "dewPointMin":-8.99,
               "evapotranspirationAvg":0.095,
               "evapotranspirationMax":0.2,
               "evapotranspirationMin":0.054,
               "evapotranspirationSum":2.28,
               "freezingRainIntensityAvg":0,
               "freezingRainIntensityMax":0,
               "freezingRainIntensityMin":0,
               "humidityAvg":48.55,
               "humidityMax":54.75,
               "humidityMin":39,
               "iceAccumulationAvg":0,
               "iceAccumulationLweAvg":0,
               "iceAccumulationLweMax":0,
               "iceAccumulationLweMin":0,
               "iceAccumulationMax":0,
               "iceAccumulationMin":0,
               "iceAccumulationSum":0,
               "moonriseTime":"2023-02-14T16:57:59Z",
               "moonsetTime":"2023-02-14T01:56:19Z",
               "precipitationProbabilityAvg":0.4,
               "precipitationProbabilityMax":10,
               "precipitationProbabilityMin":0,
               "pressureSurfaceLevelAvg":1012.55,
               "pressureSurfaceLevelMax":1018.98,
               "pressureSurfaceLevelMin":1007.95,
               "rainAccumulationAvg":0,
               "rainAccumulationLweAvg":0,
               "rainAccumulationLweMax":0.01,
               "rainAccumulationLweMin":0,
               "rainAccumulationMax":0.01,
               "rainAccumulationMin":0,
               "rainAccumulationSum":0.01,
               "rainIntensityAvg":0,
               "rainIntensityMax":0.1,
               "rainIntensityMin":0,
               "sleetAccumulationAvg":0,
               "sleetAccumulationLweAvg":0,
               "sleetAccumulationLweMax":0,
               "sleetAccumulationLweMin":0,
               "sleetAccumulationMax":0,
               "sleetAccumulationMin":0,
               "sleetIntensityAvg":0,
               "sleetIntensityMax":0,
               "sleetIntensityMin":0,
               "snowAccumulationAvg":0,
               "snowAccumulationLweAvg":0,
               "snowAccumulationLweMax":0,
               "snowAccumulationLweMin":0,
               "snowAccumulationMax":0,
               "snowAccumulationMin":0,
               "snowAccumulationSum":0,
               "snowIntensityAvg":0,
               "snowIntensityMax":0,
               "snowIntensityMin":0,
               "sunriseTime":"2023-02-13T21:28:00Z",
               "sunsetTime":"2023-02-14T08:22:00Z",
               "temperatureApparentAvg":1.45,
               "temperatureApparentMax":9.38,
               "temperatureApparentMin":-7,
               "temperatureAvg":3.41,
               "temperatureMax":9.38,
               "temperatureMin":-0.71,
               "uvHealthConcernAvg":0,
               "uvHealthConcernMax":1,
               "uvHealthConcernMin":0,
               "uvIndexAvg":0,
               "uvIndexMax":2,
               "uvIndexMin":0,
               "visibilityAvg":16,
               "visibilityMax":16,
               "visibilityMin":16,
               "weatherCodeMax":1000,
               "weatherCodeMin":1000,
               "windDirectionAvg":310.88,
               "windGustAvg":4.34,
               "windGustMax":10.56,
               "windGustMin":2.36,
               "windSpeedAvg":3.17,
               "windSpeedMax":7.36,
               "windSpeedMin":1.75
            }
         },
]

   },
   "location":{
      "lat":35.72515106201172,
      "lon":139.76300048828125,
      "name":"NEWYORK, 不忍通り, 千駄木三丁目, 文京区, 東京都, 113-0022, 日本",
      "type":"yes"
   }
}


				
			
				
					curl --request GET \
        --url 'https://api.tomorrow.io/v4/weather/history/recent?location=austin&apikey=XXX'\
        --header 'accept: application/json'

				
			
				
					const options = {method: 'GET', 
headers: {accept: 'application/json'}};

fetch('https://api.tomorrow.io/v4/weather/history/recent?location=austin&apikey=XXX, options)
  .then(response => response.json())
  .then(response => console.log(response))
  .catch(err => console.error(err));

				
			
				
					const sdk = require('api')('@climacell-docs/v4#3efoz19ldn18lig');

sdk.auth('XXX');
sdk.weatherRecentHistory({location: 'austin'})
  .then(({ data }) => console.log(data))
  .catch(err => console.error(err));

				
			
				
					import requests

url = "https://api.tomorrow.io/v4/weather/history/recent?location=austin&apikey=XXX"
headers = {"accept": "application/json"}
response = requests.get(url, headers=headers)

print(response.text)

				
			
				
					library(httr)

url <- "https://api.tomorrow.io/v4/weather/history/recent"

queryString <- list(
  location = "austin",
  apikey = "XXX"
)

response <- VERB("GET", url, query = queryString, content_type("application/octet-stream"), accept("application/json"))

content(response, "text")

				
			
				
					OkHttpClient client = new OkHttpClient();

Request request = new Request.Builder()
  .url("https://api.tomorrow.io/v4/weather/history/recent?location=austin&apikey=XXX")
  .get()
  .addHeader("accept", "application/json")
  .build();

Response response = client.newCall(request).execute();

				
			
				
					package main

import (
	"fmt"
	"net/http"
	"io/ioutil"
)

func main() {
	url := "https://api.tomorrow.io/v4/weather/history/recent?location=austin&apikey=XXX"
	req, _ := http.NewRequest("GET", url, nil)
	req.Header.Add("accept", "application/json")
	res, _ := http.DefaultClient.Do(req)
	defer res.Body.Close()
	body, _ := ioutil.ReadAll(res.Body)
	fmt.Println(res)
	fmt.Println(string(body))
}

				
			
				
					{
  "timelines":{
  "hourly":[
     {
        "time":"2023-02-13T13:00:00Z",
        "values":{
           "cloudBase":0.35,
           "cloudCeiling":0.35,
           "cloudCover":52,
           "dewPoint":3,
           "evapotranspiration":0.022,
           "freezingRainIntensity":0,
           "humidity":82,
           "iceAccumulation":0,
           "iceAccumulationLwe":0,
           "precipitationProbability":0,
           "pressureSurfaceLevel":999.62,
           "rainAccumulation":0,
           "rainAccumulationLwe":0,
           "rainIntensity":0,
           "sleetAccumulation":0,
           "sleetAccumulationLwe":0,
           "sleetIntensity":0,
           "snowAccumulation":0,
           "snowAccumulationLwe":0,
           "snowDepth":0,
           "snowIntensity":0,
           "temperature":5.81,
           "temperatureApparent":5.81,
           "uvHealthConcern":0,
           "uvIndex":0,
           "visibility":16,
           "weatherCode":1101,
           "windDirection":123.31,
           "windGust":1,
           "windSpeed":0.69
        }
     }
  ],
  "daily":[
     {
        "time":"2023-02-13T00:00:00Z",
        "values":{
           "cloudBaseAvg":0.56,
           "cloudBaseMax":2.06,
           "cloudBaseMin":0,
           "cloudCeilingAvg":0.18,
           "cloudCeilingMax":1.35,
           "cloudCeilingMin":0,
           "cloudCoverAvg":33.29,
           "cloudCoverMax":100,
           "cloudCoverMin":0,
           "dewPointAvg":4.2,
           "dewPointMax":12.81,
           "dewPointMin":-0.81,
           "evapotranspirationAvg":0.105,
           "evapotranspirationMax":0.342,
           "evapotranspirationMin":0.019,
           "evapotranspirationSum":2.531,
           "freezingRainIntensityAvg":0,
           "freezingRainIntensityMax":0,
           "freezingRainIntensityMin":0,
           "humidityAvg":61.04,
           "humidityMax":82,
           "humidityMin":32,
           "iceAccumulationAvg":0,
           "iceAccumulationLweAvg":0,
           "iceAccumulationLweMax":0,
           "iceAccumulationLweMin":0,
           "iceAccumulationMax":0,
           "iceAccumulationMin":0,
           "iceAccumulationSum":0,
           "moonriseTime":"2023-02-13T07:00:46Z",
           "moonsetTime":"2023-02-13T17:45:04Z",
           "precipitationProbabilityAvg":0,
           "precipitationProbabilityMax":0,
           "precipitationProbabilityMin":0,
           "pressureSurfaceLevelAvg":998.83,
           "pressureSurfaceLevelMax":1000.73,
           "pressureSurfaceLevelMin":993.72,
           "rainAccumulationAvg":0,
           "rainAccumulationLweAvg":0,
           "rainAccumulationLweMax":0,
           "rainAccumulationLweMin":0,
           "rainAccumulationMax":0,
           "rainAccumulationMin":0,
           "rainAccumulationSum":0,
           "rainIntensityAvg":0,
           "rainIntensityMax":0,
           "rainIntensityMin":0,
           "sleetAccumulationAvg":0,
           "sleetAccumulationLweAvg":0,
           "sleetAccumulationLweMax":0,
           "sleetAccumulationLweMin":0,
           "sleetAccumulationMax":0,
           "sleetAccumulationMin":0,
           "sleetIntensityAvg":0,
           "sleetIntensityMax":0,
           "sleetIntensityMin":0,
           "snowAccumulationAvg":0,
           "snowAccumulationLweAvg":0,
           "snowAccumulationLweMax":0,
           "snowAccumulationLweMin":0,
           "snowAccumulationMax":0,
           "snowAccumulationMin":0,
           "snowAccumulationSum":0,
           "snowDepthAvg":0,
           "snowDepthMax":0,
           "snowDepthMin":0,
           "snowDepthSum":0,
           "snowIntensityAvg":0,
           "snowIntensityMax":0,
           "snowIntensityMin":0,
           "sunriseTime":"2023-02-12T13:12:00Z",
           "sunsetTime":"2023-02-13T00:18:00Z",
           "temperatureApparentAvg":11.95,
           "temperatureApparentMax":21.5,
           "temperatureApparentMin":5.81,
           "temperatureAvg":11.95,
           "temperatureMax":21.5,
           "temperatureMin":5.81,
           "uvHealthConcernAvg":0,
           "uvHealthConcernMax":1,
           "uvHealthConcernMin":0,
           "uvIndexAvg":1,
           "uvIndexMax":4,
           "uvIndexMin":0,
           "visibilityAvg":16,
           "visibilityMax":16,
           "visibilityMin":16,
           "weatherCodeMax":1000,
           "weatherCodeMin":1000,
           "windDirectionAvg":162.33,
           "windGustAvg":4.01,
           "windGustMax":8,
           "windGustMin":0.5,
           "windSpeedAvg":2.18,
           "windSpeedMax":5.19,
           "windSpeedMin":0.31
        }
     }
  ]
},
   
"location":{
      "lat":30.271127700805664,
      "lon":-97.74369812011719,
      "name":"Austin, Travis County, Texas, United States",
      "type":"administrative"
   }
}

				
			
Get The World's Most Advanced Weather Intelligence