Tomorrow.io has been hard at work over the past few months to bring you another round of exciting updates and new product features to enhance your weather intelligence experience! 
I spoke with Dan Slagen, CMO at Tomorrow.io, to get an inside look at new innovations now available and to learn how the company is enhancing the way organizations respond to and react to increasingly volatile weather. 
Check out the entire conversation below along with highlights of each product.
Summer Updates 2023
Enhanced Wind Mapping
Tomorrow.io upgraded its wind speed and direction data layers (DPLs) to provide more visual clarity into wind conditions. 
The wind speed DPL shows velocities via color-coding on the map timeline. Wind direction is displayed with wind barbs instead of colored heat maps.
As Dan explained, wind impacts countless sectors: "Aviation, rail, shipping, trucking, mining, sports and outdoors…it's not really a matter of which industries are impacted, it's how is each industry impacted."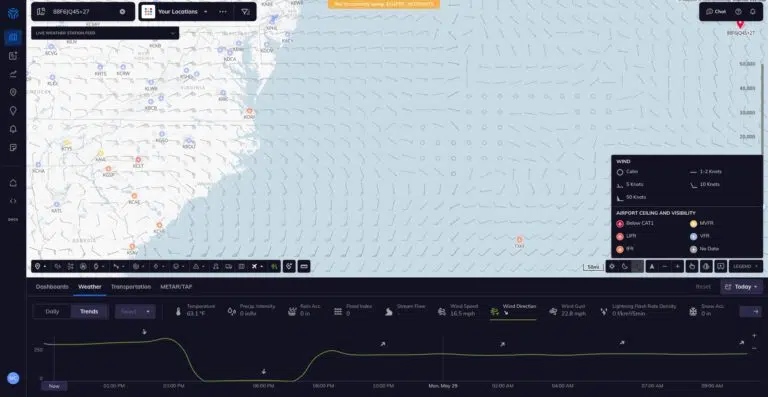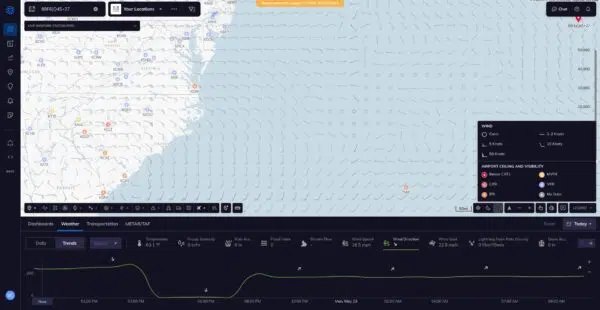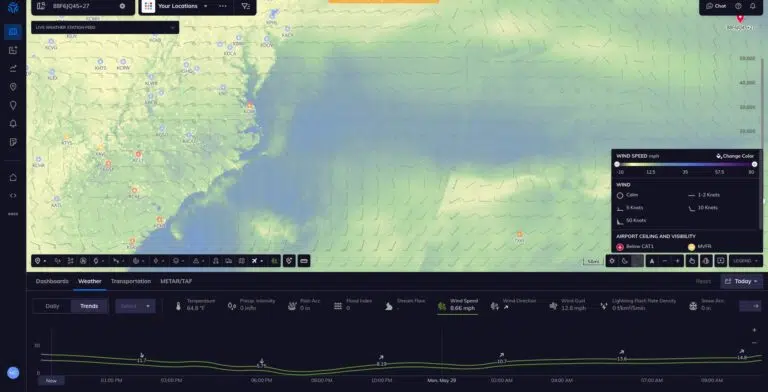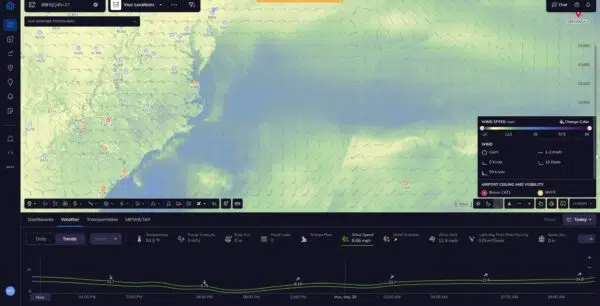 Expanded Tropical Cyclone Data
Previously, tropical cyclones were shown on a data single layer over Tomorrow.io's maps. 
Now there are separate layers for:
Forecast track cone of uncertainty

Watches and warnings

Observed track

5-day wind swath

Wind speed probabilities
With storm volatility ramping up, these layers give businesses earlier insight into asset and operational exposure.
Low Level Wind Updates – U.S. and Israel
Tomorrow.io now offers low-level wind and temperature data for 11 altitude ranges from 10 to 300 meters. Users can visualize historic, real-time, and forecast conditions at different heights via the altitude slider.
Dan Slagen tells me that this update benefits aviation, construction, energy, and drone operators monitoring weather impacts on low-altitude infrastructure or flight paths.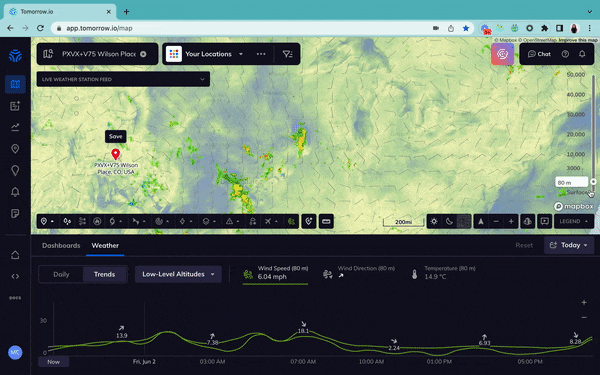 Enhanced Map Visualization
Multiple map upgrades improve interactivity and customization:
Customizable color palettes

Filterable heat map ranges

Unified settings tab

Hoverable temperature
The goal is to help users tailor their visuals to each of their specific industries and use cases.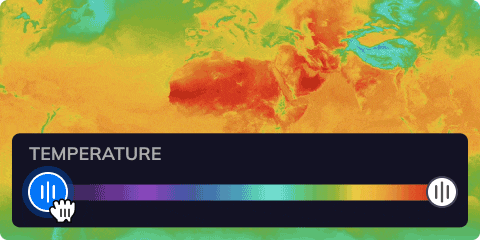 New Flight Level Data
For the first time, Tomorrow.io is offering flight level observations from 3,000 to 55,000 feet globally.
This includes wind, temperature, icing risk, and turbulence data to aid aviation and drone operators. Users will be able to access historical and forecast weather data for the parameters that matter most to them.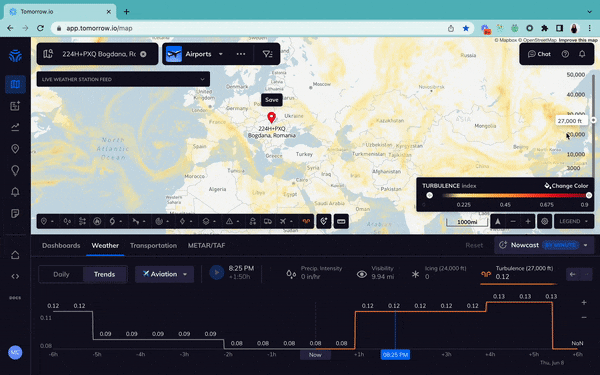 County-Level Risk Monitoring
Tomorrow.io's County Risk Map provides location-specific risk monitoring across the U.S. 
Users can create state or county subsets to track insights and get email digests. This county-level precision helps large enterprises monitor dispersed assets and helps government organizations track the hazardous conditions over their communities.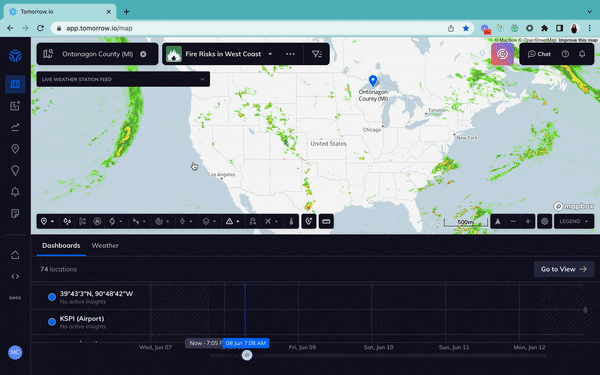 More Historical Data Access
Tomorrow.io now provides minute-by-minute weather data for the past 24 hours and previous 7 days. This boosts historical analysis and weather modeling accuracy.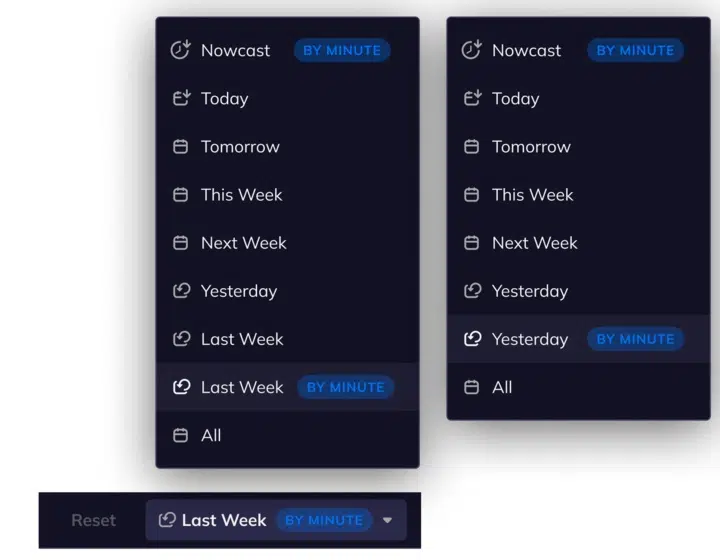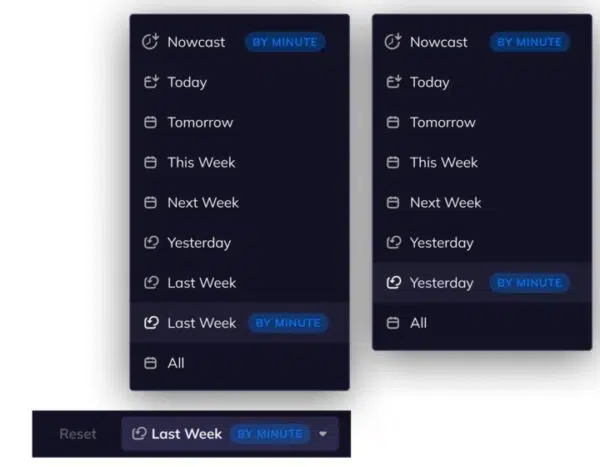 Streamlined Alert Management
Bulk Edits and In-App Notifications
The Tomorrow.io team is thrilled to share a Bulk Alert Editing enhancement to boost efficiency in managing alert recipients, locations, and status. 
New in-app notifications also raise awareness of triggered alerts.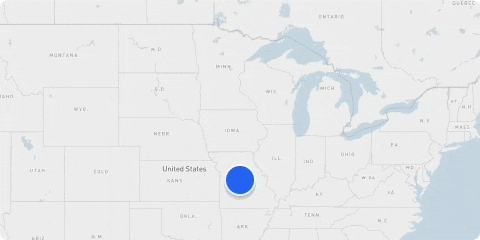 Play Weather On Map
With new play-over-map capabilities, users can visually demonstrate weather events unfolding in specific areas over custom time ranges. This sharpens briefings and communication.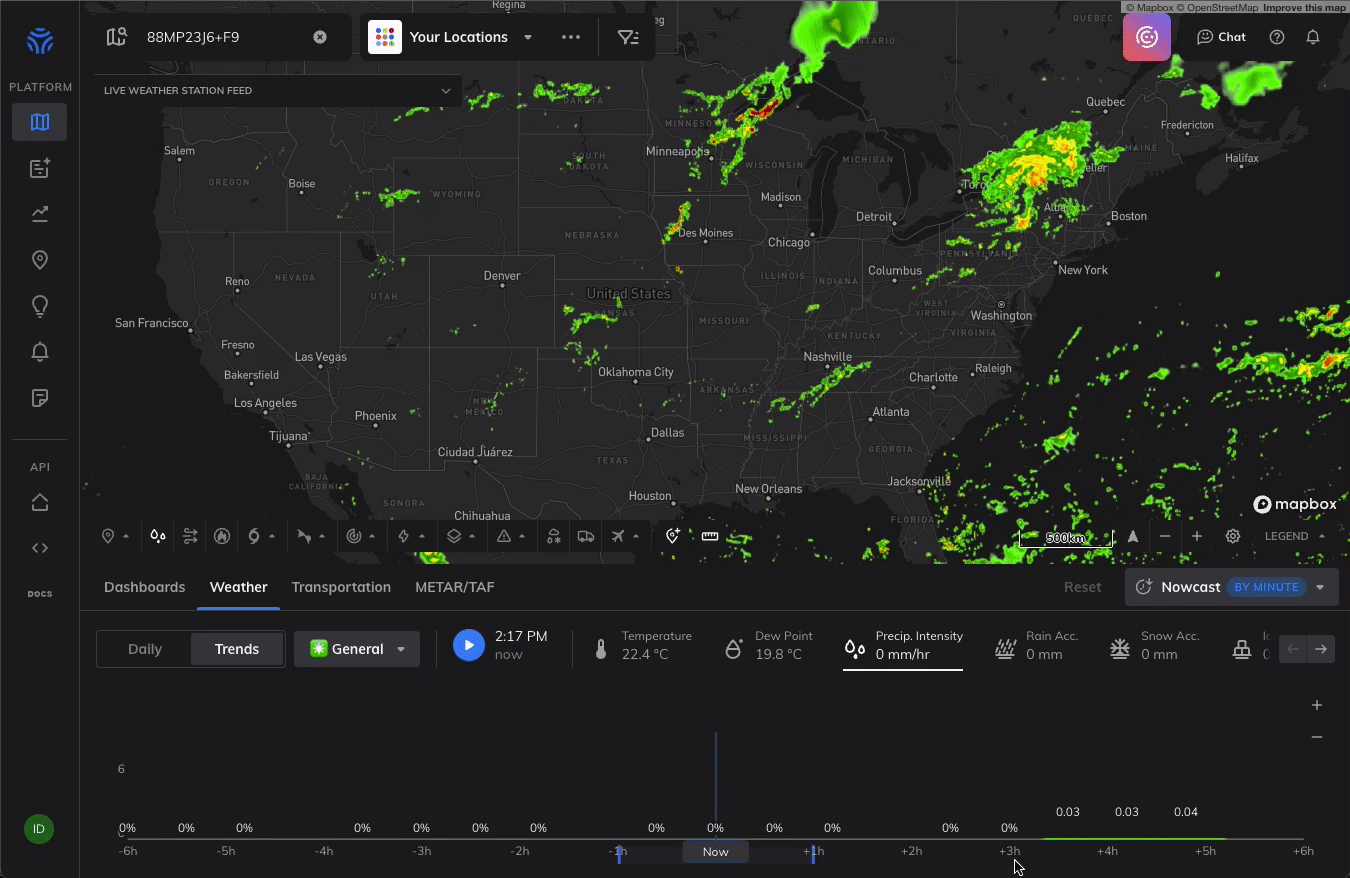 Lightning Alert Improvements
Upgraded lightning features allow risk tracking from any map zoom level. Icons show affected locations, with bolding to highlight active strikes. 
Countdown rings help assess distance of threats.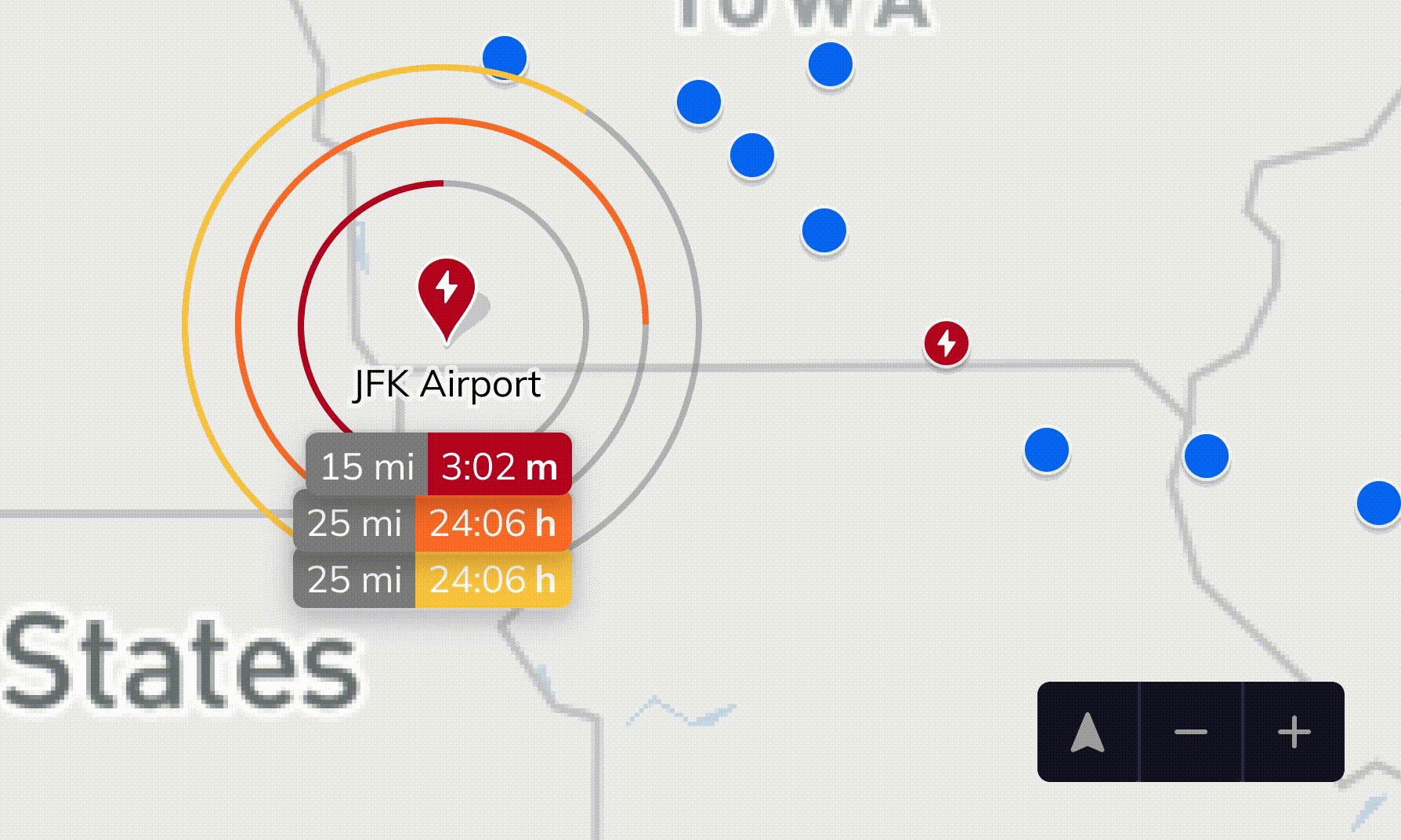 What's Next at Tomorrow.io? 
We're thrilled to showcase the latest enhancements and features at Tomorrow.io, designed to help businesses stay ahead of the ever-changing weather conditions. 
This wide-ranging product launch demonstrates Tomorrow.io's commitment to continuously advancing weather intelligence for businesses. 
Interested in how these features make a difference?