It's no secret that our planet is experiencing some major changes. Climate resilience has become one of the most important topics in the world, as we work to find ways to protect our environment and keep our communities safe. While there are many different aspects of climate resilience, two key components are weather intelligence and climate adaptation. In this blog post, we'll briefly explore both of these concepts in depth and discuss how they can help us achieve climate resilience.
Weather Intelligence:
When it comes to weather intelligence, we need to be proactive in our approach. That means understanding the risks that face us on a daily basis while also being prepared for extreme weather events. This requires constant vigilance and an ongoing commitment to gathering data, analyzing it, and then relaying to key stakeholders what the impact will be in advance of impact. This means going beyond traditional weather forecasting.
What is the difference between a weather forecast and weather intelligence? With weather intelligence, you see the predictive impact of weather and also receive recommendations about what to do and when before it's too late. For instance, railroad and train operators could get a weather forecast of "rain expected with potential flooding," but what do they need to do? And when? That's where weather intelligence comes into play, so people know exactly when to suspend rail service on a specific route during specific hours to avoid hazardous conditions.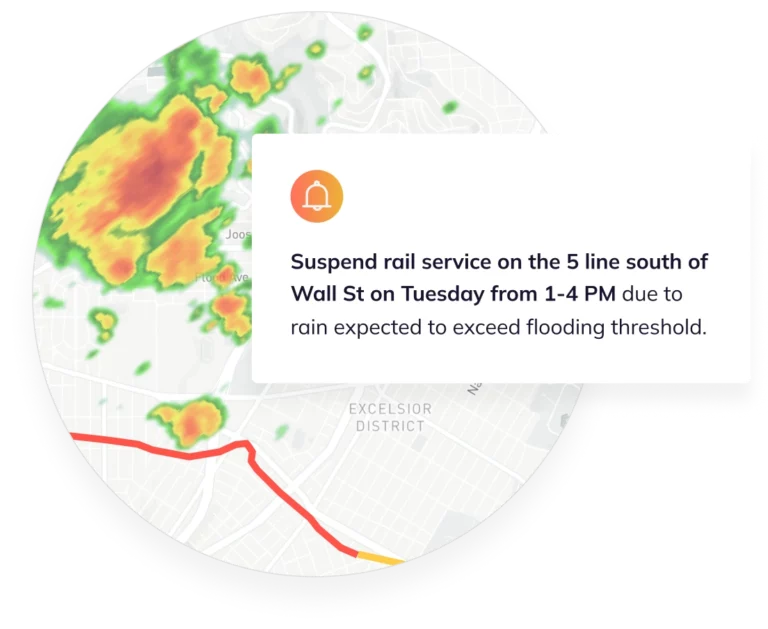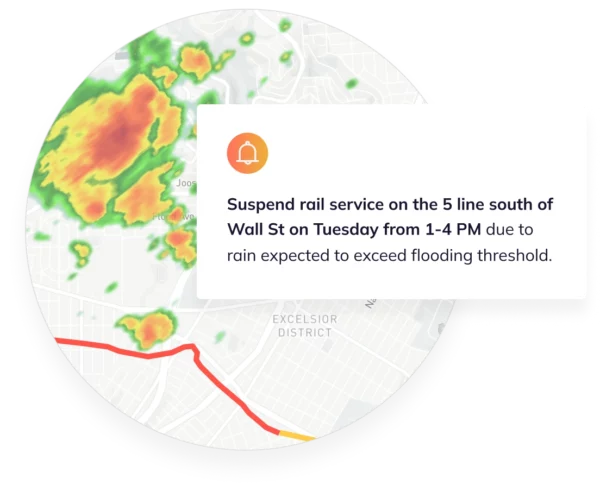 Only by having a predictive and clear picture of the threats we face can we hope to mitigate them. This can include the threats from weather facing our communities, businesses, cities, and every day lives.
Climate Adaptation:
Climate adaptation, on the other hand, is more of a new reality than an approach. It's about making changes to our way of life in order to deal with the reality of a changing climate. This could involve anything from altering our agricultural practices to building more resilient infrastructure. The important thing is that we're willing and able to adapt through technology as needed in order to cope with the new reality.
We are facing new levels of reality on earth with most of our major weather parameters, including rain, floods, heat, winds, wildfires, air quality and more all of which are impacting both fixed locations (pictured below) such as offices, towers, warehouses, facilities buildings, as well as moving assets such as cars, trucks, airplanes (pictured below), railroads, cargo ships…etc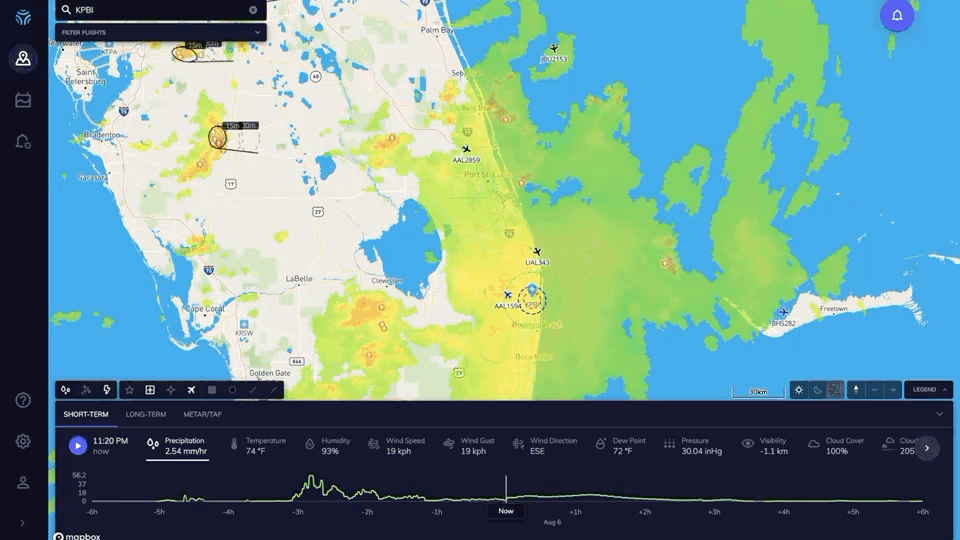 The key is being able to adapt to the more intense and volatile weather conditions, and be fully prepared in advance with automated 24/7 monitoring and predictive recommendations. For instance, below are two examples of being able to use software and technology to fully manage port operations or disaster management so that key stakeholders can monitor at all times, and also receive notifications about what to do and when to mitigate any and all weather disruption and safety risks.
.
By combining weather intelligence with climate adaptation, we stand a much better chance of weathering the storm, so to speak. Together, these two approaches can help us build a climate-resilient future.
As we head to COP27 in the coming weeks, climate adaptation will be top of mind throughout the event. It is our goal and mission as a weather and climate technology company to ensure that through using and unlocking access to weather intelligence, the world will continue to evolve as a more climate resilient planet.
Start Adapting to Weather and Climate At Scale Today