WBGT is a valuable metric for assessing heat stress and the risk of heat related illness. The addition of WBGT to the Tomorrow.io solution provides yet another tool for decision makers that rely on our forecasts and improves their ability to maximize safety. 
WBGT has applications from occupational safety to sports and outdoors

Drive decisions around schedule modifications

Implement additional cooling precautions

Canceling activities altogether during periods of significant risk

Adhere to OSHA and American College of Sports Medicine guidelines for heat safety
WBGT differs from heat index or "feels like" values in that it accounts for additional variables including wind speed and solar radiation to provide a more comprehensive understanding of the potential heat stress.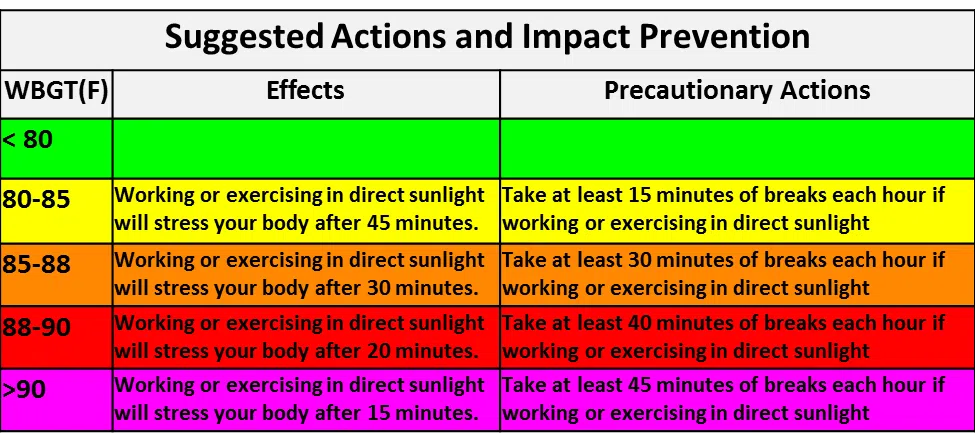 WBGT is a measure of heat stress in direct sunlight. In the Tomorrow.io platform, we calculate WBGT based on the inputs from our array of high quality modeling solutions. 
WBGT Considerations:
WBGT values are NOT directly comparable to temperature or heat index values

Regional and occupational variations exist in the thresholds for hazardous conditions and users should refer to the relevant agency guidelines

Values of 90 or higher are considered dangerous for any strenuous activity
Sports and Outdoors Industry Leaders Rely on Tomorrow.io:
We are fortunate to work with some of the leading innovators in the industry, including:

But don't take our word for it, take theirs!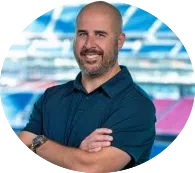 "Tomorrow.io tells us exactly what we need to know at the right time" – Jason Stone, VP of Site Operations at Kraft Sports and Entertainment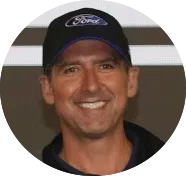 "Tomorrow.io gives us the data we need to make better decisions" – Matt Todd, NASCAR Programs and Analytics Supervisor, Ford Performance