This article was originally published in Axios in August 2023
A new weather satellite constellation has sent back its first images.
Why it matters: Climate intelligence company Tomorrow.io is aiming to drastically expand the data available over the world's data gaps, including the oceans and many developing countries.
The units are the first private-sector satellite-based weather radars to be deployed. Until now, the only orbiting radars able to scan clouds to see the precipitation within them, have been large and expensive spacecraft developed by NASA and JAXA (Japan's space agency).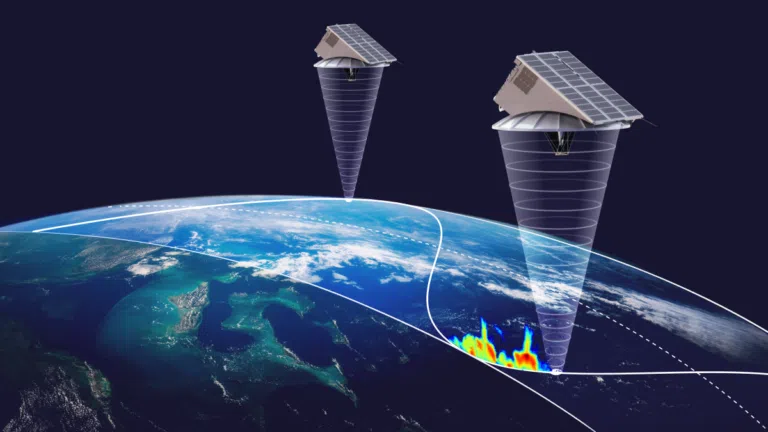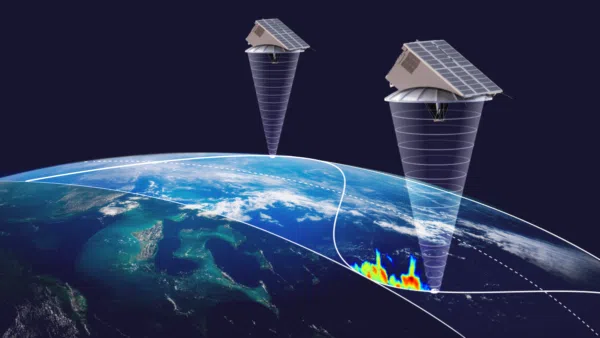 The big picture: Currently, meteorologists have little data about the inner workings of most storms over the ocean, and in many developing countries that don't have modern weather observation and warning systems.
The company is betting that satellites that can peer within the clouds to detect precipitation rates, cloud structure and other parameters have the potential to drastically improve weather forecasts.
What they're saying: "In an ever-changing climate, having the right information is not just an advantage today, it's a necessity," Itai Zlotnik, a co-founder and chief customer officer at Tomorrow.io, told Axios in an interview.
"We're doing an MRI scan through the storm," said Dan Slagen, Tomorrow.io's CMO, in an interview.
Zoom in: The six-year-old Boston-based company specializes in developing hyperlocal weather and climate decision-making tools for clients such as JetBlue Airlines and Uber. It may seem like an unlikely player in the high risk, uncertain reward business of building, deploying and operating weather satellites.
The company has about 50 people working on the project now, said John Springmann, a space industry veteran who leads the company's satellite development.
He says the network is going to "change the paradigm" of weather forecasting and position the company to be a vertically integrated weather player, owning and operating its observing network, which feeds data into its proprietary computer models that are used to deliver insights to clients.
Between the lines: Tomorrow.io is working with federal agencies, including NASA and NOAA, to be a data provider.
Through its nonprofit arm, it is also working with the World Meteorological Organization, part of an initiative to dramatically expand the number of countries that have access to sophisticated early warning systems for extreme weather and climate events.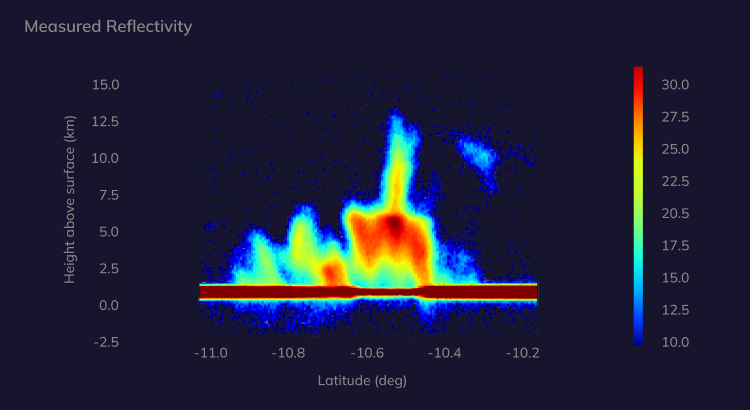 Be smart: The satellites' usefulness can only be fully evaluated once they are fully deployed and integrated into Tomorrow.io's global forecast models, and potentially, models from U.S. and European governments.
Yes, but: Any company that is aggressively breaking new ground, as Tomorrow.io is, has to overcome some degree of skepticism about its capabilities. It still has significant challenges to overcome, including piping in the satellite data in a way that improves forecast accuracy.
What's next: While the satellites are a core focus of the firm, rapid advances in artificial intelligence is also pushing its scientists to innovate.
According to Luke Peffers, chief scientific officer at Tomorrow.io, its models already use AI in its physics-based weather models to speed them up, and help translate data into useful insights for customers.
He is not sold on companies trying to replace physics-based models with AI solutions, however, calling them "toy models." That may change in the next few years as they demonstrated their capabilities, though, he noted.
Tomorrow.io has a unique opportunity with the satellites, however, since machine learning can be used to train its models on its own data.