The team here at Tomorrow.io is excited to launch driver alerts for fleet solutions! The ability to deliver alerts direct via Tomorrow.io's new Fleet Driver Alerts App, as well via integrations with partners like Samsara, Geotab, and more is now live.
This release will enable delivering predictive alerts and insights end-to-end for drivers and fleets from the Tomorrow.io platform. By getting your weather warnings out to the drivers in advance of impact is the best way to prevent weather related accidents. Operationally speaking, you can vastly improve your efficiency by using these custom workflows to centralize how your organization predicts weather from a single source of truth, proactively responds based on standardized protocols, and streamlines communication including task acknowledgment and an activity log to act as your source of record.
Let's get into more of the highlights of this release!
1. For Safety Teams & Drivers
Get an updated list and map view with drivers currently in or headed towards a weather risk

Drill down into the conditions severity and how long they are expected to last to help make shutdown or rerouting decisions

Get alerted when a driver is in conditions you defined as highest risk

Shutdown recommendations when a road section is expected to get bad conditions that will endanger drivers

Drivers can get automated alerts when headed into wind, ice, or other dangerous driving conditions so they slow down and take extra precaution 
2. Safety Team Monitoring – Everything your safety team needs in order to monitor drivers before they are in a weather risk and make rerouting or shutdown decisions
Moving trucks are colored and prioritized in real time according to weather risk to take action in real time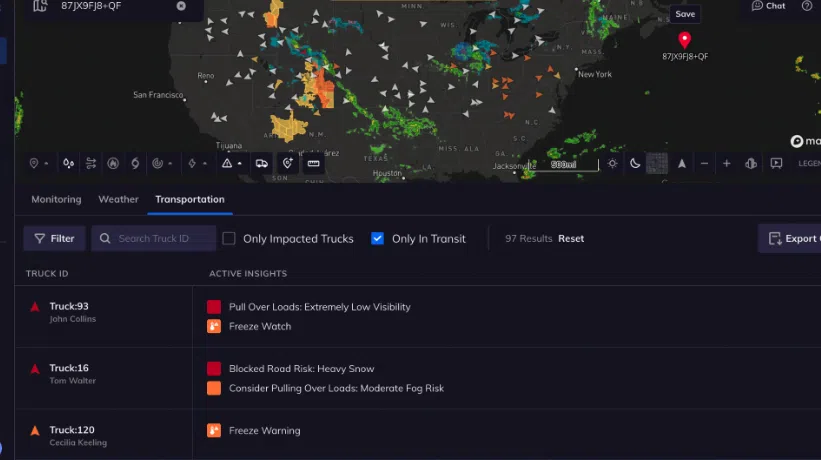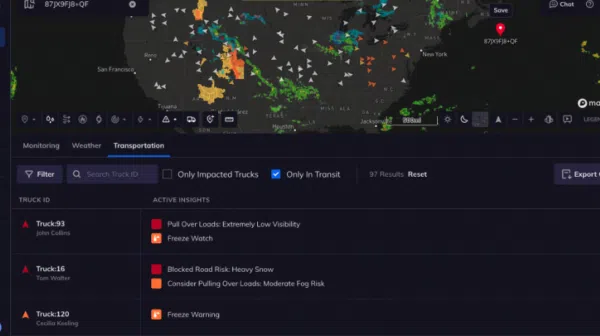 Lanes monitoring and shutdown recommendations to plan in advance according to expected weather impact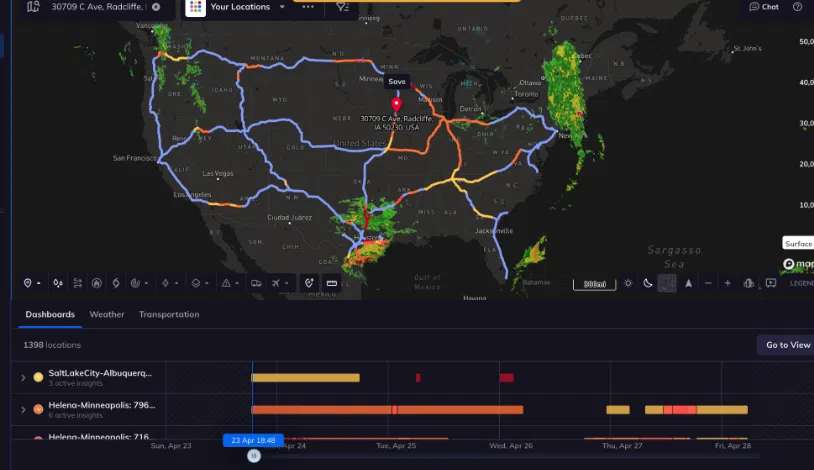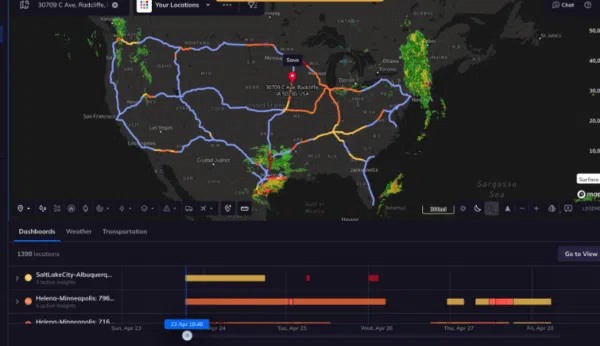 3. Safety Team & Driver Alerting – Get notified when trucks are identified headed towards a risk and your attention is needed. See the full demo here.
Get alerted when a truck is entering conditions you defined as severe enough to require safety team involvement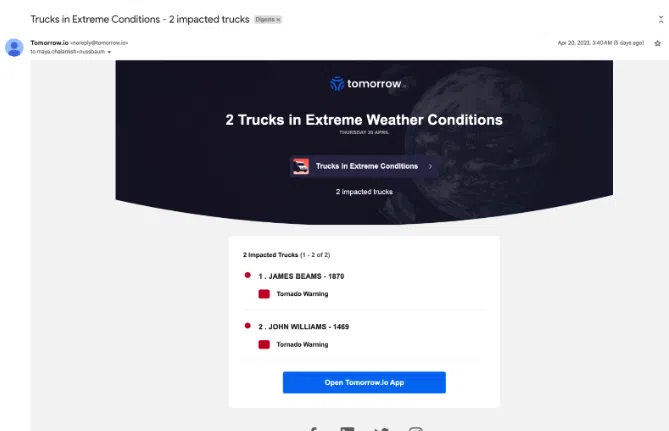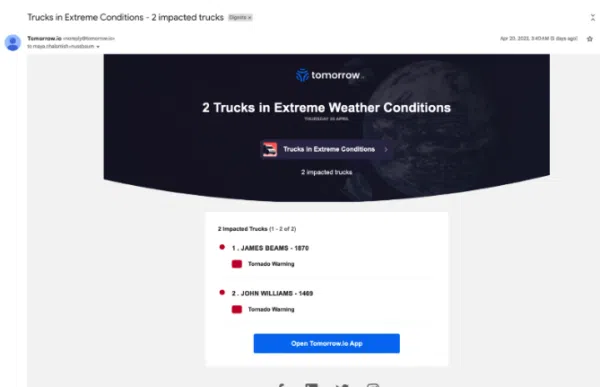 Get a daily or weekly summary of road section expected to be impacted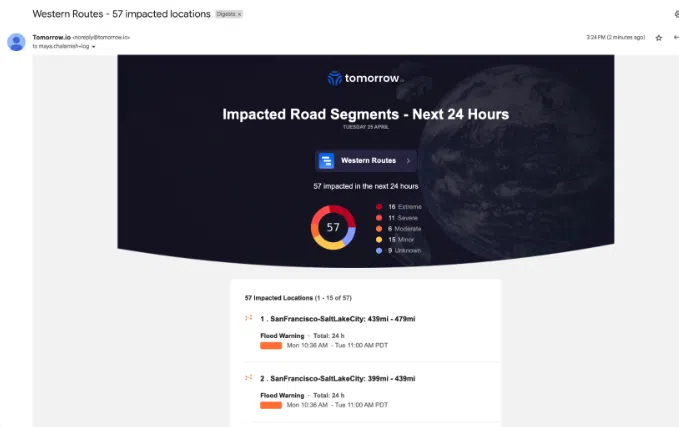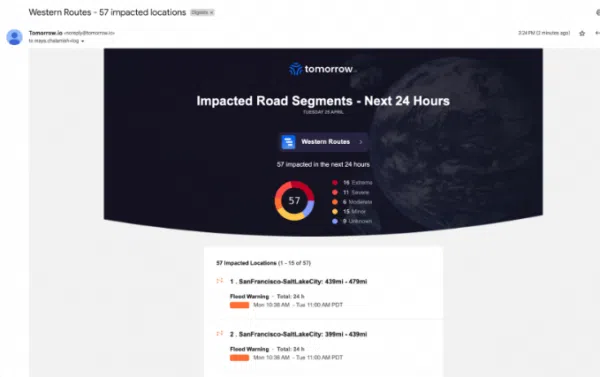 Driver Alerting – Monitoring Mechanism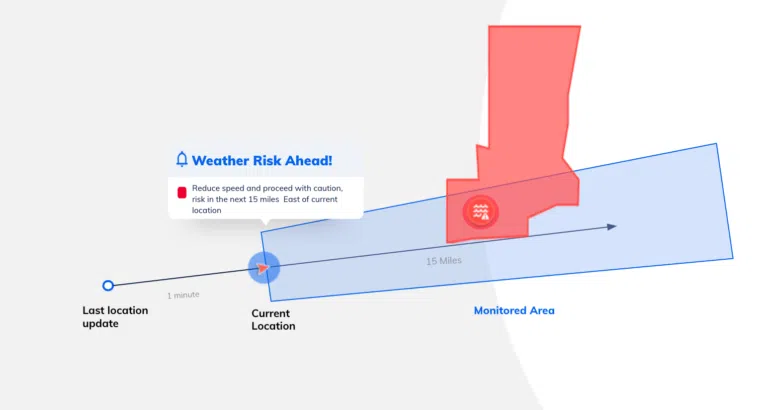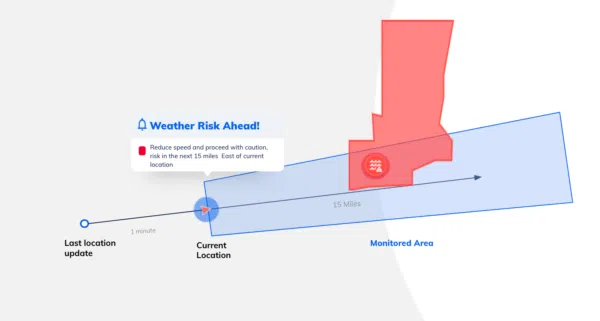 4. Drivers Messages Via Tomorrow.io App – Driver messages will be displayed as pop up messages on-screen, examples below.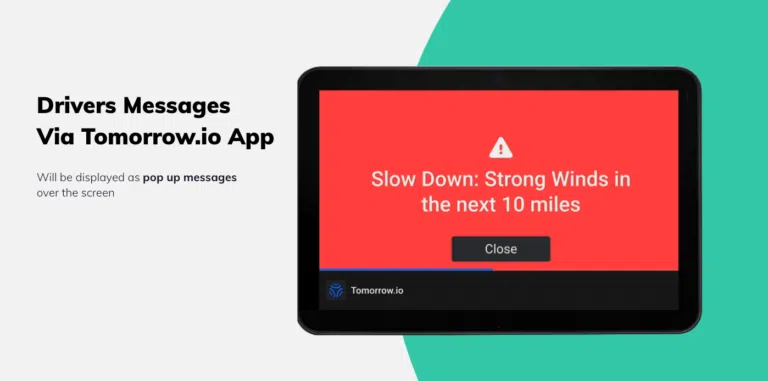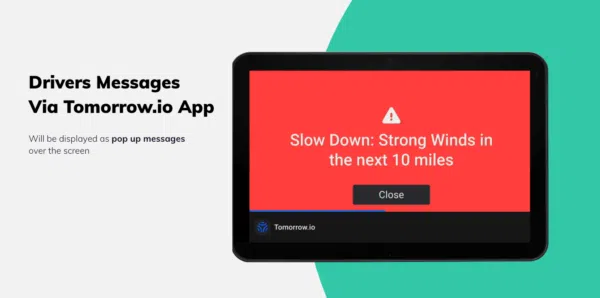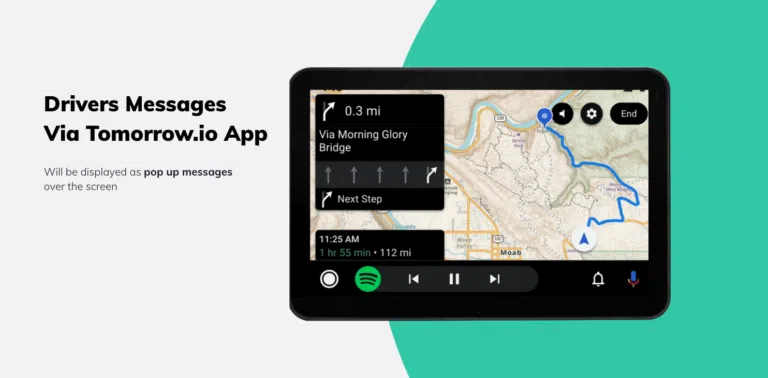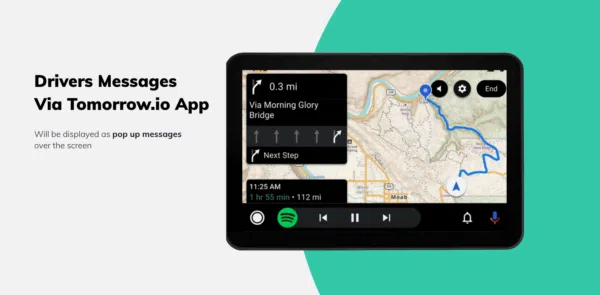 5. Tomorrow.io Weather Risk Map – Users can also leverage Tomorrow.io's weather risk map to visualize risk and and mitigate risk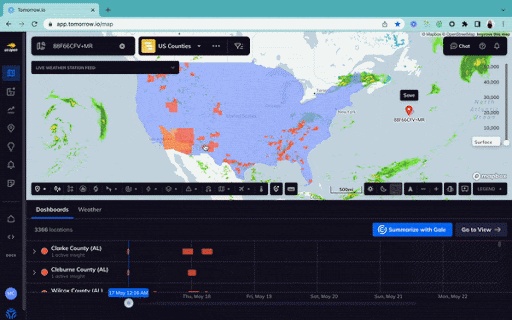 To learn more about how you can use Tomorrow.io's driver alerts for fleet solutions talk to us today!