Tomorrow.io, the weather technology company whose patented MicroWeather software provides hyper-accurate, on-demand forecasts and insights that can be used to plan around weather phenomenon, announced today that it has partnered with Uber Technologies, Inc. on a multi-year agreement. 
The partnership will integrate Tomorrow.io's insights and weather API into Uber's platform, supplementing Uber's use of various data sources and models that take account of disruptive weather events like heavy rain, snow, strong winds, extreme temperatures, and even air pollution. Together, Uber and Tomorrow.io expect to be able to offer more accurate estimated arrival times (ETA) to drivers and riders when they use the Uber app, based on the true impact of weather at any given time or location. 
Tomorrow.io's Insights Dashboard provides quick, comprehensible, minute-by-minute, street-by-street level weather information and generates industry-specific insights.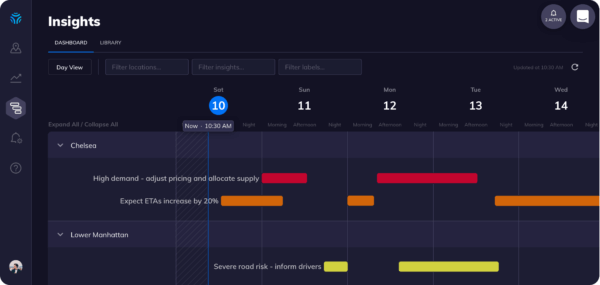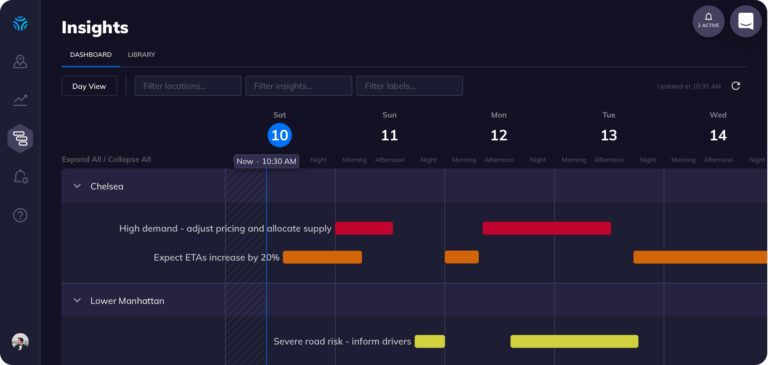 These Tomorrow.io innovations are making it easier for clients from multiple industries, such as aviation, energy, sports, and on-demand to understand where, when, and how their platforms will be affected by specific weather parameters and drive better actions. For on-demand mobility platforms like Uber, Tomorrow.io feeds real-time insights into forecasting systems that help improve ETA modeling and customer experience. 
"With the support of Tomorrow.io, we're providing even more accurate ETAs based on insights from their on-demand forecasts. We're excited about this partnership and the integration with our platform." Commented Nick Johnson, Maps and Technology Partnerships at Uber.
"Uber has already revolutionized the way we ride. Now Tomorrow.io is partnering with Uber to significantly enhance their insights regarding how weather impacts their on-app experience. With Tomorrow.io's totally unique hyper-granular forecasts Uber is in a position to include real-time insights into the day-by-day, hour-by-hour, and even minute-by-minute weather conditions that will dramatically improve forecasting. We're excited about helping Uber set the world in motion," commented Shimon Elkabetz, the CEO and Co-Founder of Tomorrow.io.
Learn more about how Tomorrow.io impacts on-demand businesses like Uber.