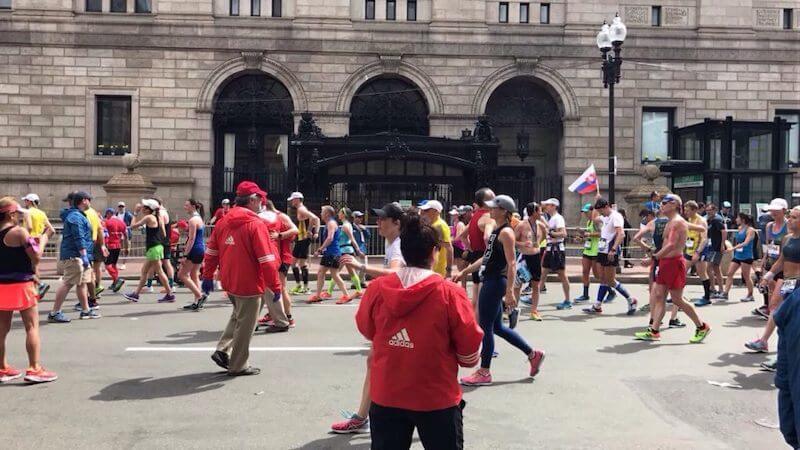 121 years ago in Boston, the organizers of the very first Boston Marathon must have hoped for good weather along the runners' 24.5 mile route. Lucky for them, it didn't rain that day. Today, the Massachusetts Emergency Management Agency (MEMA) didn't need to hope for good weather — they used Tomorrow.io's HyperCast dashboard to manage operations with an edge: real-time weather data.
MEMA is responsible for keeping people in Massachusetts safe during both natural and man-made disasters. Weather can pose a grave threat to public safety when it is unexpected, like fast-moving thunderstorms, flash floods, high-velocity winds, and more. That's why organizers of outdoor sporting events and their supporting agencies depend on the most accurate, timely weather information.
For the first time in Boston Marathon history, MEMA had access to real-time, street-level weather data along the entire route. Before and during the marathon, the HyperCast web-based dashboard kept MEMA informed of precipitation, wind, temperature, and humidity, among other rapidly shifting variables.
Agencies and organizations planning major outdoor sporting events can tap into the HyperCast's intuitive interface and powerful engine to stay ahead of the weather — leading to proactive public safety decisions instead of reactive crisis management.
We'd love to show you how the HyperCast works — get a demo!
Originally published on April 18th, 2017 | by Itai Zlotnik, CTO | Tomorrow.io