Using new sources of weather data allows us to see weather often missed by traditional sources, even when it's as subtle as a sprinkling of rain. Areas of drizzle surrounded the Dallas/Fort Worth airport this morning, April 2nd, 2018. At 8:48 AM CT, the radar was unable to pick up any of the precipitation at ground level, as pictured below. The airport's location is marked with an orange pin on the maps below.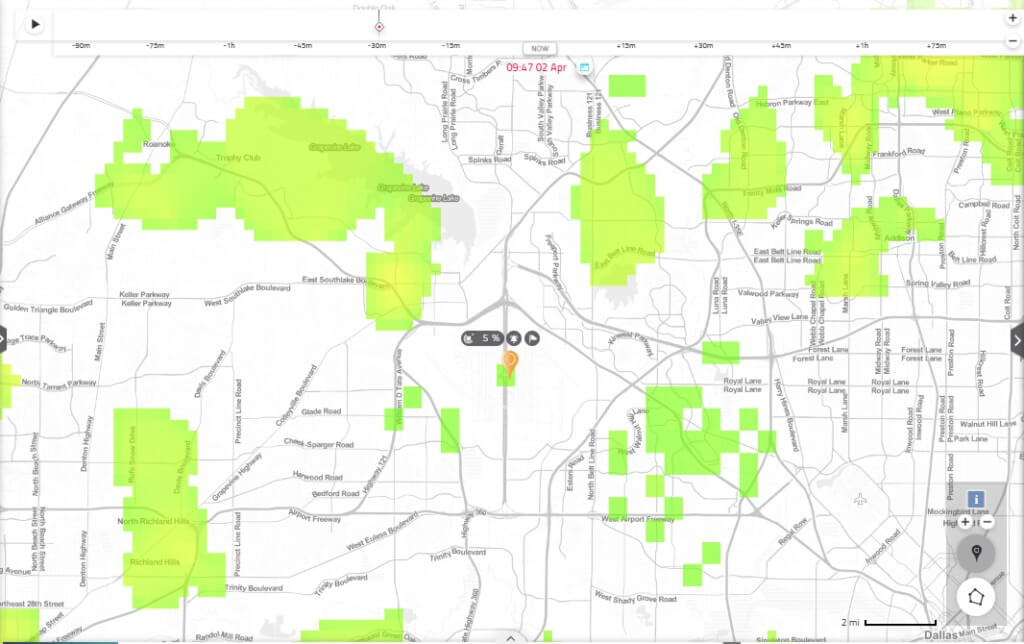 The Tomorrow.io layer (shown below) showed the exact precipitation at and around the airport – at ground level, which is where we experience it. Traditional monitoring tools might be right about what's falling out of a cloud, but won't always know how to tell you what's going to hit your umbrella – or if you should even bring one.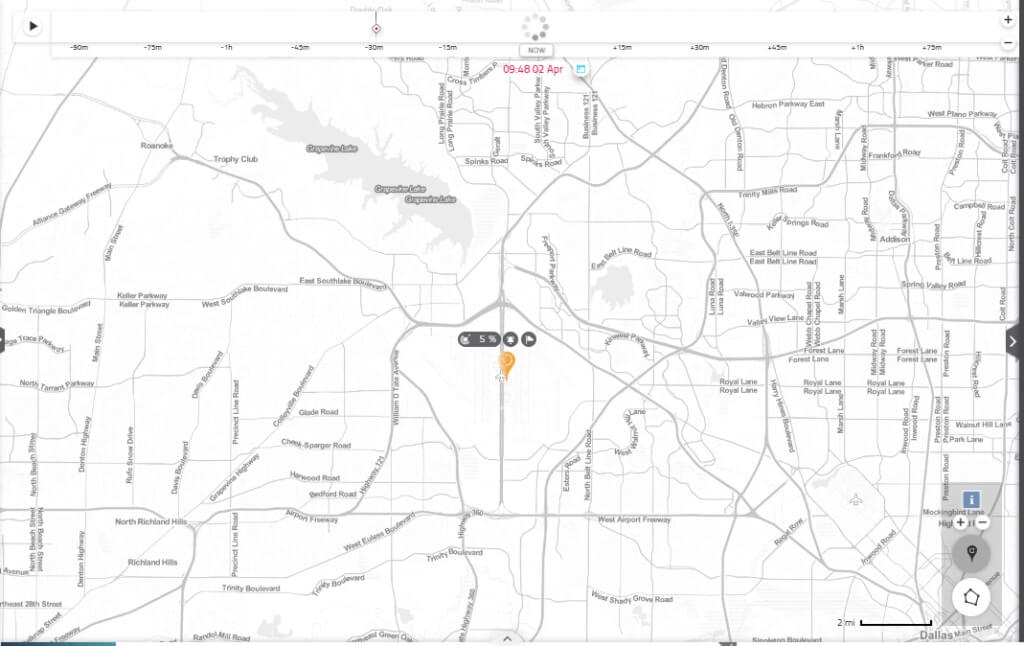 The ground truth speaks for itself (pictured below). The airport itself reported that there was a drizzle falling from 8:47 CT on (the Tomorrow.io screens show our office timezone, which was 9:47 ET).

Try HyperCast for yourself and keep your operations ahead of the weather with Tomorrow.io's HD weather tools.