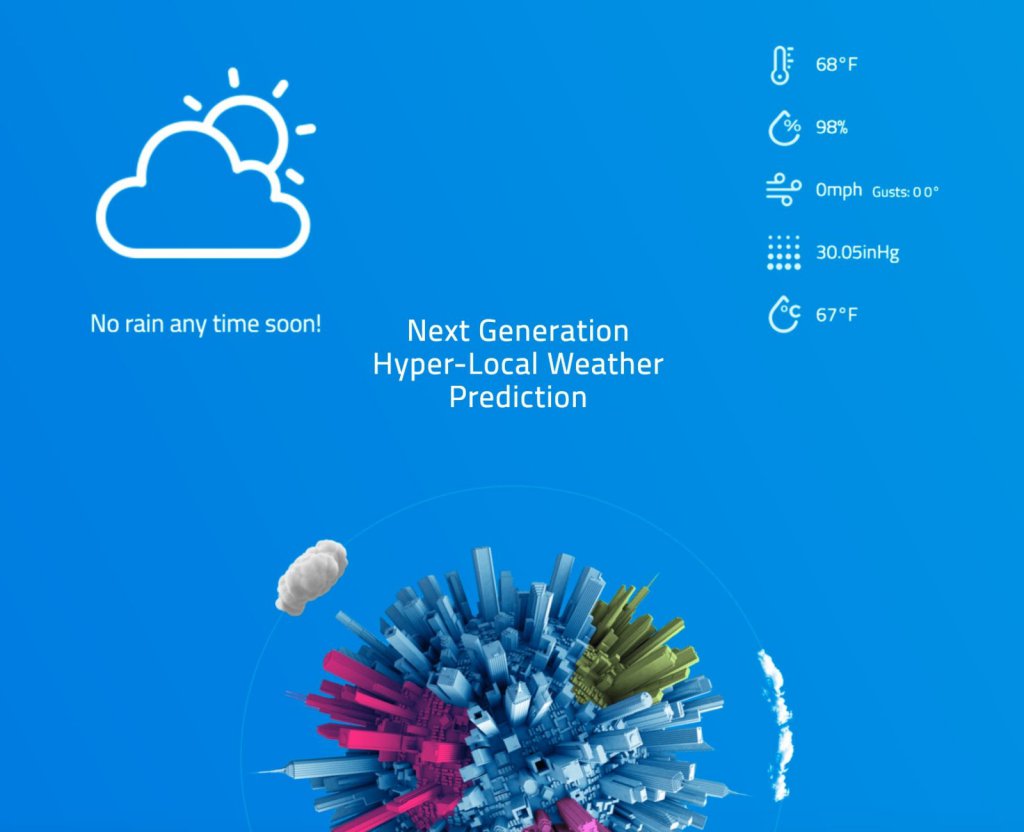 NEW YORK, September 22, 2017 – Tomorrow.io, a hyper-local weather forecaster, and Outernets, a targeted content delivery platform, announced a groundbreaking adaptive advertising partnership ahead of New York's Ad Week. Outernets will launch an adaptive advertising campaign that incorporates Tomorrow.io's real-time, hyper-local weather in 24 digital signage locations in New York City from September 25th to November 1st, 2017.
The interactive digital displays will provide super-targeted weather content to pedestrians and passerby. Outernets is also using Tomorrow.io to help customers use the weather for individual-level personalization when choosing content.
Adaptive advertising allows brands to provide an unprecedented personalized experience at the individual level, and hyper-local weather forecasts are highly relevant for consumers. Since traditional weather forecasts are made at the ZIP-code level, they are insufficient for truly adaptive ads, but Tomorrow.io will enable Outernets' interactive digital experiences to provide the right content to the right person at the exactly right time – come snow, sleet, or hail.
About Outernets:
From internal displays and storefront windows to the Outernets Publishing Network (a closed network of high-impact displays), Outernets technology helps create inviting and experiential campaigns that build brand loyalty and promote sales, reinventing the customer experience from the inside-out. The Publishing Network provides a unique opportunity for brands to advertise in high-foot traffic areas, using our technology to reach millions of eyeballs per day, giving advertisers unprecedented reach, ads you can buy from, targeting, and analytic insights. Outernets' robust analytics dashboard provides actionable data for your content and displays in beautiful visualizations and easy-to-read reports.
About Tomorrow.io:
Tomorrow.io is a weather technology company that provides high-definition decision support tools to businesses and governments. With street by street, minute by minute weather data, Tomorrow.io improves the lives of billions of people who are underserved by public weather data sources. Based in Boston, MA, Tomorrow.io's historical, real-time, and forecasting software is designed for decision makers with the best nowcasting engine in the world.