For just the second time in history, the National Hurricane Center must use the letters of the Greek alphabet to name storms for the rest of the 2020 season. This has only happened once before in 2005.
The incredibly active 2020 Hurricane Season has already exhausted the full 21-name list for tropical cyclones in the Atlantic Basin, and the newest storms are now dubbed Alpha and Beta. The only comparison is the 2005 hurricane season, which had six storms that ventured into the Greek Alphabet: Tropical Storm Alpha, Hurricane Beta, Tropical Storm Gamma, Tropical Storm Delta, Hurricane Epsilon and Tropical Storm Zeta.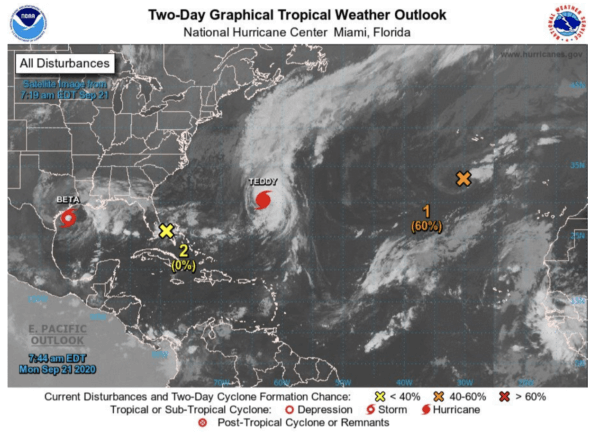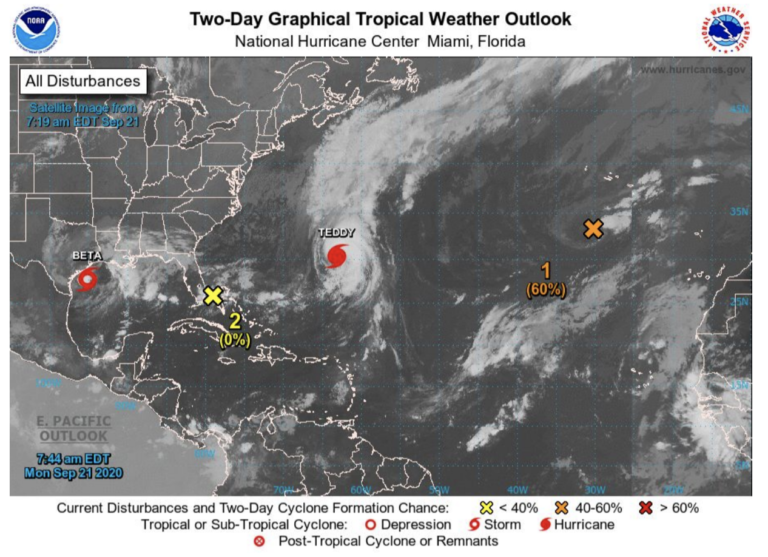 We are also approaching the most named storms in a season – ever. There are currently at 23 named storms, with the record of 27 storms set back in the same 2005 season. And there are still two months left in the traditional hurricane season for 2020.
This is a unique occurrence, and is clearly testing the naming conventions set by The World Meteorological Organization at the beginning of the season.
Forecast for Tropical Storm Beta
On Friday, subtropical storm Alpha formed near Portugal. On Friday evening, Tropical Depression 22 became Tropical Storm Beta in the Gulf of Mexico.
Tropical Storm Beta, the second name from the Greek alphabet contingency list, formed in the Gulf of Mexico. A Tropical Storm Warning is in effect from Port Aransas, TX to Morgan City, LA. Maximum sustained winds are 50 mph. Tropical-storm-force winds extend outward up to 195 miles in front of the center of Beta. A slow west-northwestward track towards the Texas coast should continue, with an eventual landfall as a Tropical Storm occurring overnight Monday near Matagorda Island, TX.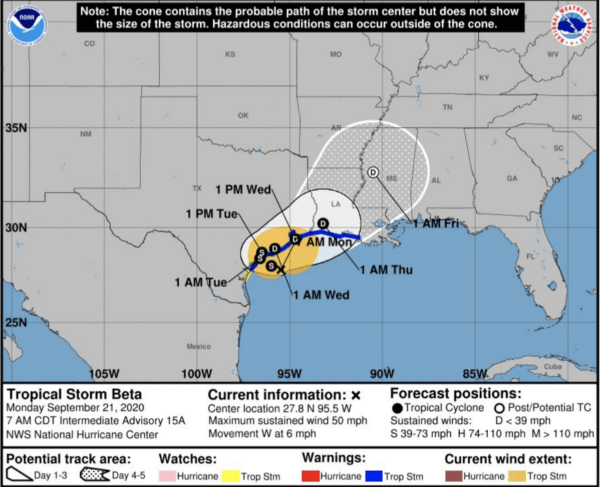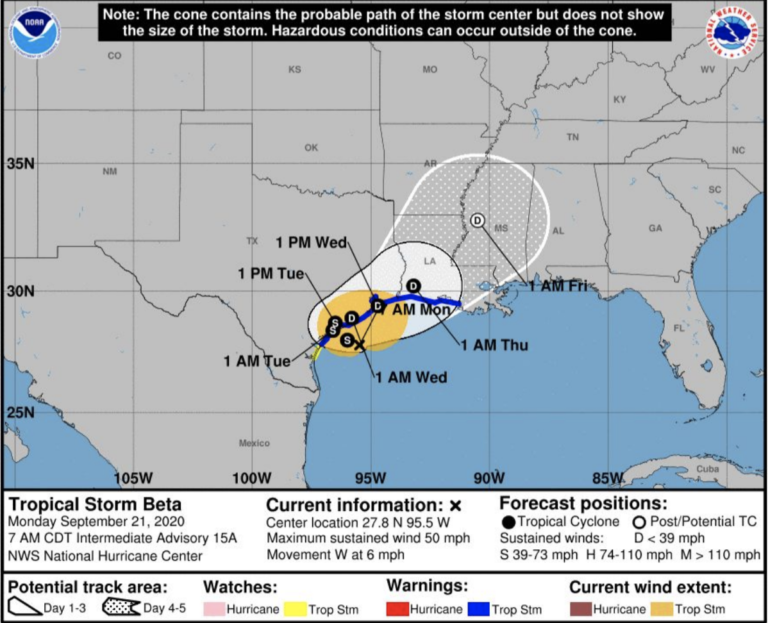 Upon making landfall, a slowing/weakening trend develops, before ultimately pushing off to the northeast by mid-late week as a Tropical Depression. Regardless of the landfall location, excessive rainfall amounts of 6-10" expected near the Texas coast and portions of the Louisiana coast, with localized amounts in excess of 15" possible.