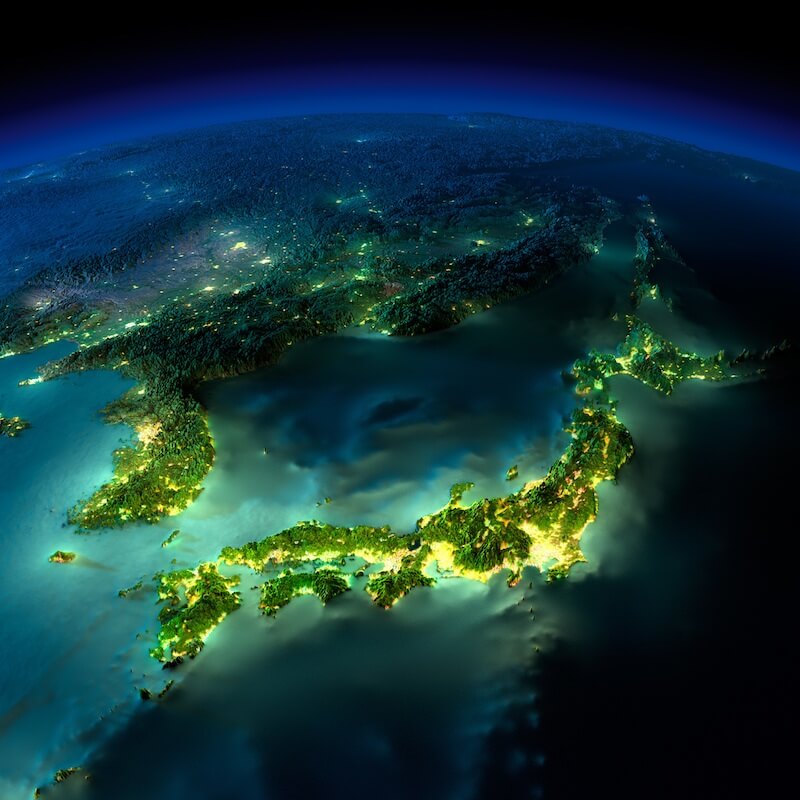 Tomorrow.io is excited to partner with RapidAPI to showcase our brand new V3 API! Here at Tomorrow.io, we believe that the best way to shake things up is to think about human needs, and then how to harness the power of technology to meet those needs. We harnessed the power of microwave links to work for more of humankind's needs (in the form of better weather information), and RapidAPI is harnessing the power of APIs to make life easier for developers. By partnering with RapidAPI and offering the Tomorrow.io API to its community of over 500K developers, users can connect and start making API calls in a matter of minutes!
What Can You do with the Tomorrow.io API?
So many industries are affected by the weather. Construction companies can't build when the weather is bad. Utilities need to ramp up power delivery when the need is greatest. Companies with workers who go outside need to ensure the safety of their workers. Online shopping increases during certain weather patterns, and declines during others. Sports teams and outdoor adventurers need to take precautions depending on the weather. We're here to make sure your business can scale, optimize, and keep people safe.
Historical Data
Understand how weather affected your business so you can plan ahead more efficiently
Get past weather information on a global basis
Analyze past events with our meteorologist-approved data
Real-time Information
Don't be fooled by weather that's only near the location you care about – get the weather exactly where you care, globally
Get the most accurate current weather information
Know when it's raining, snowing, windy, hot, and much more
Forecasting
See into the future with best-in-the-industry, minute-by-minute forecasts (up to 15 days)
Plan more effectively and make sure the weather doesn't catch you off guard
Make sure you have enough bandwidth on peak days
Alerts
Prepare for inclement weather with our proactive alerting that are sent up to 6 hours in advance of an event
Make sure your users and workers stay safe
Minimize the risk of damage caused by weather
Map Layers
Visualize weather conditions on your own maps with a high level of detail
Plan activities based on current, past, and future weather states
See many weather conditions, including temperature, precipitation, visibility, clouds, and more
Some of our smartest customers use historical weather data to map when their demand is low (or high!), and then use that information to plan future business decisions, using Tomorrow.io's forecasting capabilities. For instance, if you know that demand for your service drops when the weather is bad, you could decrease supply (say, have fewer people work), or increase demand by offering an incentive to use the service.
In other cases, people need to know when the weather will be bad for a certain activity. Some tasks are dangerous to perform in different weather conditions. For example, you wouldn't want workers out when there's going to be hail. Tomorrow.io's proactive alerting capability can alert you 6 hours prior to weather conditions. We let you choose whether we should send a message to your users via text or email, or we can send the alert to a webhook so that you can manage operations centrally.
What's New in V3
More Pinpointed Data
Our V3 API has incorporated historical and real-time data that our scientists have been hard at work to provide. While our V2 API has access to includes tens of thousands of monitoring stations around the world, our V3 API has HUNDREDS of thousands of monitoring points. This means more accurate info for the locations you care about. We're getting an order of magnitude closer to each location that you request to serve you up the best MicroWeather data.
Better Global Coverage
As we interact with the world, and our fabulous people like you, we recognize the need for better global weather data. Our API endpoints have better global capabilities with the release of V3. We've made global precipitation coverage even better, giving you an incredibly accurate picture of where it's raining. We've also focused on providing pinpointed data with high resolution for Western Europe and Japan, with more countries to come.
New Weather Fields and Map Layers
You asked, we answered! Many of the people we've talked to wanted more information about the sky. Airlines, drone companies, renewable energy vendors and traders, and more, wanted to know how windy it is, and what the cloud cover is like. Newly provided weather fields include cloud cover, cloud ceiling, cloud base, visibility, wind speed, and wind gust.
We hope we've inspired you to outsmart the weather, and also shown you how easy it is to get started with the Tomorrow.io API! Don't feel limited by the ideas above – chart your own course, march to the beat of your own drummer, and innovate like never before! We're excited to see what you do.